Alan, South Africa Specialist
My relationship with South Africa began with a business trip in 1991 and has continued through the years as my yearning for travel in this region took over my life. Over the years, I've visited most of Sub-Saharan Africa but it's the sheer variety of experiences and cultures that South Africa offers that keeps me coming back time after time. South Africa's sophisticated city life, wondrous safaris, challenging hiking, exhilarating diving and cultivated wine-tasting provide such a broad range of attractions and experiences for the visitor. As a Country Specialist at Audley, it gives me great pleasure to share my passion and knowledge for all things South African to guide others while planning their trip. I also get to continue to enjoy new adventures as I delve deeper into the rich and complex history of the rainbow nation.
Speak to Alan
Start planning your trip to South Africa with Alan by calling 01993 838 489

Q&A with Alan
Where would you love to travel next?
The ultimate 'double safari' experience of the wildlife of Hluhluwe–iMfolozi Park and the underwater visitors to the reef at Sodwana Bay, towards the Mozambique border, really appeals to my love of nature. Finishing the trip with some beach time on the Elephant Coast and a traditional Durban curry would be perfect.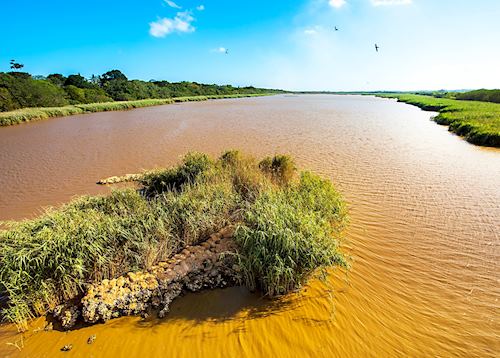 Which book, film or artwork captures South Africa the most?
David Rattray's Guidebook To The Anglo-Zulu War Battlefields provides an encyclopaedic background for anyone with the slightest interest in this intriguing part of South Africa's history. The detailed text, paintings and maps set the scene perfectly for the guided tours to the Isandlwana and Rourke's Drift battlefields, and give an authoritative insight into the reasons behind the colonial wars as well as the battles themselves. This considered explanation of this period in South Africa's troubled history brings the battlefields to life, and I still remain overwhelmed by the sheer number of Zulu warriors involved in these pivotal encounters.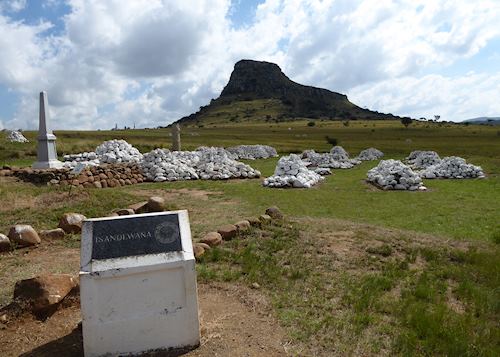 Your best piece of travel advice?
A top tip for anyone wishing to catch the Wine Tram tour between the Franschhoek wineries is to take an earlier tram – say a 10.30am start – but not to alight at the first two stops like many of the passengers. This will give you a head start, offer a much more personal experience, and still leave plenty of wineries on the itinerary to discover. The food and views at Dieu Donne make this a great lunch stop, book ahead at your guest house at breakfast time.