Giovanna, Tanzania Specialist
My love for Tanzania began in 2013, when, after completing my masters at the London School of Economics, I volunteered for three weeks at an orphanage in Dar es Salaam. It was my first trip alone and my first time in Africa, and I was thrilled and terrified at the same time. Soon, I found myself being blown away by the beauty of the country and the variety of its landscapes and wildlife.
Returning to the UK, I started a career in advertising, until Africa's pull proved too strong and I went back to Tanzania on a two-week trip that ended up being extended to almost two years. I started planning tailor-made itineraries for young people volunteering in Tanzania and soon decided that travel was my true calling. After returning to the UK, joining Audley was a dream come true. I can't wait to share my love for Tanzania with you.
Speak to Giovanna

Start planning your trip to Tanzania with Giovanna
Q&A with Giovanna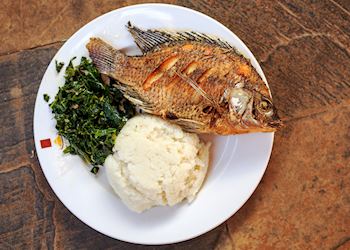 What's the best local dish you've tasted?
Along with rice, ugali is probably Tanzania's most ubiquitous dish. It reminds me of Italian polenta, as it is also made of boiled cornmeal. Ugali is always served as an accompaniment to meat, fish or vegetables and I like it best served with sardines in tomato sauce or pork in tomato and onion sauce. The best thing is to try eating ugali as a local. You need to pull off a small ball with your fingers, form an indentation with your thumb, and use it to scoop up the accompanying dish. Your hands will probably be quite sticky afterwards, but it will be well worth it.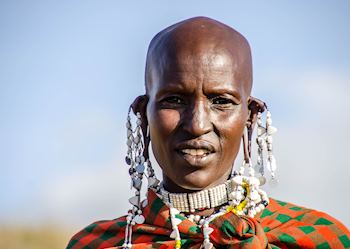 Which book, film or artwork captures Tanzania the most?
One of my top reads on Africa is The Shadow of the Sun by Ryszard Kapuściński. The book is a travel memoir of over 30 years spent in the continent by the Polish writer and journalist. Kapuściński arrived in Africa for the first time in 1957 and witnessed the end of colonial rule across the continent. His book portrays an incredible image of Africa, of its culture and history, and the differences with the Western world. His book was pivotal in helping me to understand African culture and answered a lot of the questions I had.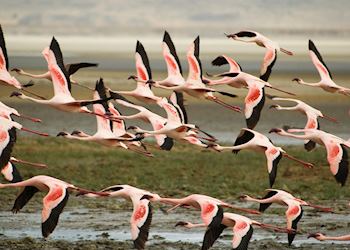 Your best piece of travel advice?
My best piece of travel advice is to rely on your safari guides. The guides are highly experienced and passionate about their jobs. They will always do their utmost to make sure you get the best safari experience in the safest environment for both you and the animals. Ask them all the questions you want and feel free to share your ideas with them. At the same time, try to enjoy what nature has to offer without too many restraints as you can never fully predict what you will see on a safari. Sometimes, it's the unplanned encounters that provide the best surprises.