After graduating university, Janin decided to pursue her love of long summers, sun and beautiful beaches and bought a one-way ticket to Sydney and became an Au Pair. Living with an Australian family allowed her to experience the country like a true local, gaining some specialist insights.
She quickly fell in love with Sydney, its beautiful harbour and beaches and laid-back outdoor lifestyle. She knew this was the place where she wanted to spend the next few years. While living in Australia, she travelled extensively throughout the country. Her highlights were Uluru, the Great Barrier Reef, Tasmania and Lord Howe Island.
As part of a 27,000 km (16,677 miles) full loop around the country, she spent time exploring the cities and natural wonders such as Melbourne, the Great Ocean Road, Lucky Bay, Perth, Exmouth, Kakadu National Park and Fraser Island to name a few.
She didn't just discover a love for travelling in Australia, but also a passion for scuba diving and the magnificent world underwater. An experienced diver, some of her favourite memories of Australia have been created underwater, in particular seeing weedy and leafy seadragons in Sydney and Adelaide, great white sharks in Port Lincoln, whale sharks in Ningaloo Reef and huge green turtles on the Great Barrier Reef.
Determined to find a fulfilling career after moving to the UK, Janin joined Audley to share her passion and enthusiasm for everything Australia.
Speak to Janin

Start planning your trip to Australia with Janin by calling
01993 838 776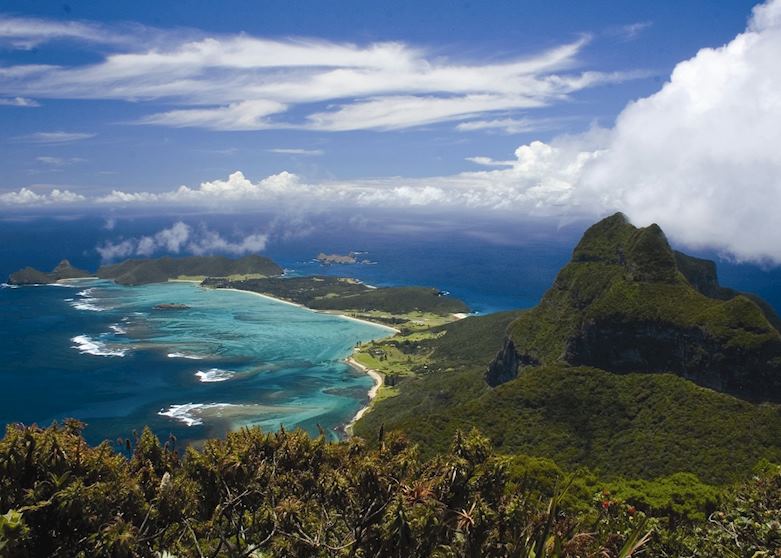 Australia
Lord Howe Island is a tropical paradise just a two hour flight from Sydney, and with only 400 visitors at any given time, it allows you to fully appreciate the serenity, beaches, crystal clear waters and quiet forests.
Spending the days cycling around the island, or snorkeling with green turtles on Old Settlement Beach, are true highlights. If you're feeling a little more energetic the challenging hike to the summit of Mount Gower rewards you with wonderful views over the island.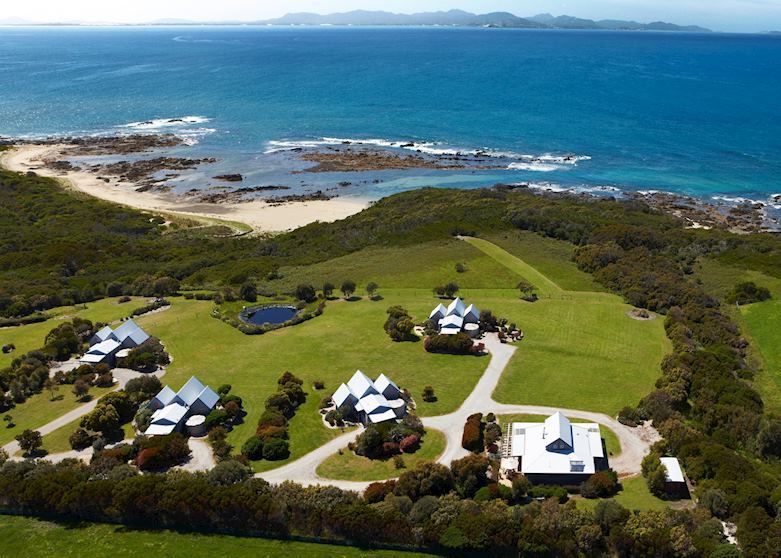 Australia
The coastline and beaches of Australia was what drew me to the country in the first place, and in my opinion there are few places that can top Bear Gully Cottages if you're wanting remote and untouched beaches.
Looking out across Waratah Bay to Wilsons Prom, the views from every cottage stretch as far as the eye can see. I love the way the landscapes invite you to take part; if you feel active you can go swimming and snorkeling on a private stretch of beach, or you can make the 35 minute drive out to Wilsons Promotory National Park for a hike.
If on the other hand you feel like relaxing you can curl up in the rustic beach style cottages in front of the fire, alternately you can sit back on your deck and watch the wildlife. And, if you are lucky like me, you might even spot one of the local wombats.
I'll never forget when…
I've been fortunate to have many wonderful experiences on my travels, however one that really stands out was snorkeling with whale sharks on Ningaloo Reef. After being out on the water for nearly four hours, and seemingly out of nowhere, a whale shark appeared. With my mask on I jumped into the water to swim alongside one of them. I will never forget how I felt when I saw this massive 7 m (23 ft) fish swim past me for the first time; a mixture of respect, wonder and utter admiration for this remarkable animal, before it turned and gracefully swam off into the deep blue.