I have always had a natural curiosity about the world, and with that, came a strong desire to travel and explore. In 2013 I booked a one-way ticket to Malaysia, and within the first week, decided that I wanted to travel more extensively. Little did I know that I would spend the next three years living abroad.
My travels have taken me around the Southern Hemisphere, from the towering temples of Thailand and the pagodas of Cambodia and Vietnam to the white-sand beaches and crystal clear waters of Australia, New Zealand and Fiji. Of all the countries I visited, New Zealand remains particularly memorable because of its diverse landscape, from bubbling mud pools and geysers to snow-topped mountains and vibrant blue waters.
My travels have given me a deeper appreciation for the world and its diversity, and I'm excited to now work for a company that encourages exploration of this beautiful planet.
Speak to Nicola

Start planning your trip to New Zealand with Nicola by calling
01993 838 731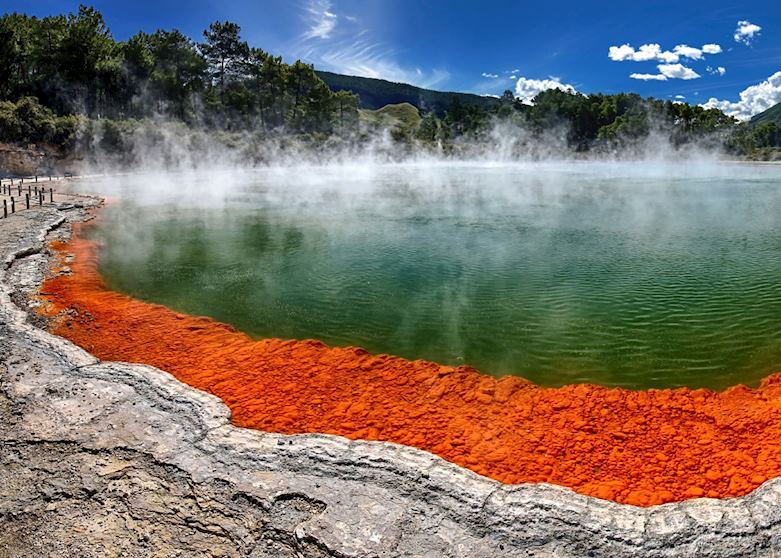 New Zealand
Just a stone's throw from the heart of Rotorua, the Te Pō indigenous evening experience is set in the Whakarewarewa Geothermal Valley and offers an insight into Maori history, entertainment, art and food. The valley is a spiritual place for the Maori and with the bubbling mud pools, active geysers and geothermal hot pools it's easy to see why. While here you'll be treated to an impressive cultural performances in a traditional Maori house and get to enjoy a hangi dinner cooked underground as well as traditional storytelling, poi dance and the renowned haka.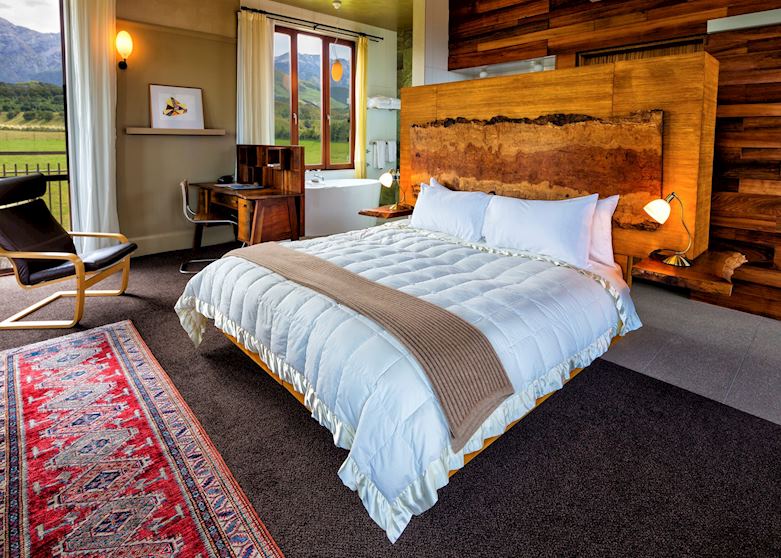 New Zealand
There's something very special about the Hapuku Lodge & Treehouses in Kaikoura. Set on a lush deer farm offering sweeping views of snow-topped mountains from every corner, it offers spacious rooms with a contemporary feel as well as a series of tree houses positioned to look out onto the dramatic surrounding scenery. Hand-crafted furniture and luxurious textiles give a rustic charm and all the rooms contain their own wood fire, a homely treat in the colder months. The lodge also has a highly regarded restaurant with a focus on fresh, seasonal and locally sourced food.
I'll never forget when…
Completing the Tongariro Alpine Crossing over the mountains on New Zealand's North Island, made a long-lasting impression on me. The hike is widely regarded as New Zealand's greatest day hike and is set in a UNESCO World Heritage Site, Tongariro National Park. It passes over rugged volcanic terrain, winds alongside glistening emerald lakes and offers sweeping views of Mount Ngauruhoe, famously known as Mount Doom in Peter Jackson's The Lord of the Rings film trilogy. Completing the walk was a big physical challenge but the mind-blowing scenery, steaming vents, dramatic rock formations, Maori history and vibrant lakes made every second worth it.