Sara caught the travel bug at an early age from her parents who regularly took her to exciting destinations around the world. She'd visited Australia seven times by the age of 19 in addition to trips to Malaysia, the U.A.E. and many countries in Europe. This hunger for travel has never left her and at the age of 22 she decided to take the plunge and move to New Zealand to live and work for a year. During this time she worked for 'real' kiwis and got to know the secret gems of this beautiful country, that many visitors just don't see.
While in New Zealand she lived in Karaka, south of Auckland for seven months; on the stunning, remote high country station, Erewhon for five months and backpacked around regularly. After New Zealand, Sara spent three months exploring the west coast of Australia before another stop in the U.A.E. on the way 'back to reality'.
Since working for Audley, Sara has spent more time in New Zealand researching and visiting Audley's preferred properties, meeting the lovely people who will host you and going on the fantastic excursions that we can offer. Because of this, she can devise the perfect holiday for you, so you won't need to worry about a thing.
In her spare time, Sara is an avid horsewoman and also loves to compete in triathlons.
Speak to Sara-Jane

Start planning your trip to New Zealand with Sara-Jane by calling
01993 838 826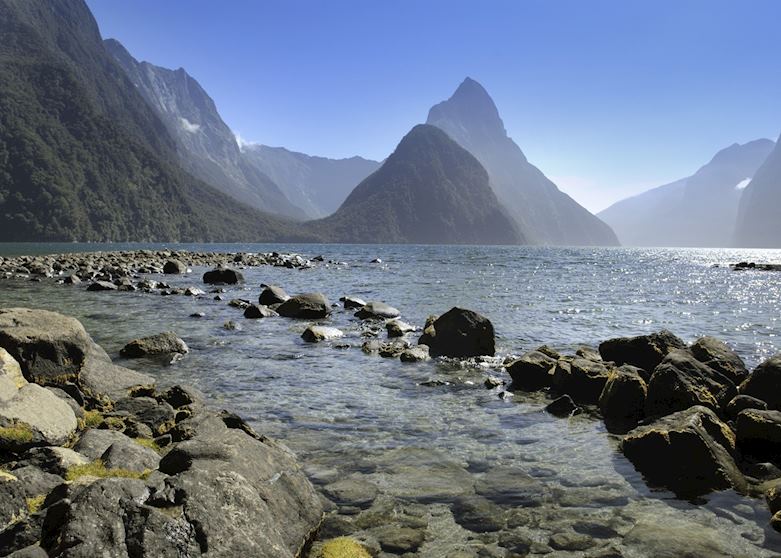 New Zealand
My favourite destination in New Zealand has to be the Southern Lakes, with its majestic mountains rising out of glass like water. The hiking in this region is fantastic and there are so many outdoor activities to enjoy, with kayaking being a firm favourite to explore the nooks and crannies of these beautiful places.
The Southern Lakes are also the gateway to Fiordland, where you can visit the Milford and Doubtful Sounds, making this even more of a must-see destination.
I'll never forget when…
My most memorable experience in New Zealand was mustering Merino sheep on horseback and on foot from high up on Cloudy Peak, a mountain range in the Southern Alps. This involved a very tough, unmarked, snowy scramble, which was rewarded by a packed lunch on top of the peak, admiring spectacular views seen by few others.

This is closely followed by swimming with a pod of one hundred wild dusky dolphins off the coast of Kaikoura, and kayaking with approximately 30 bottlenose dolphins in Milford Sound.