Volcanoes can be surprisingly accessible, some even offering the possibility of reaching the crater rim and looking inside to the tumult below. Others are less so, but all are in locations which normally offer sublime views. We showcase 10 of the best and which you could see as part of an individual tailor-made itinerary.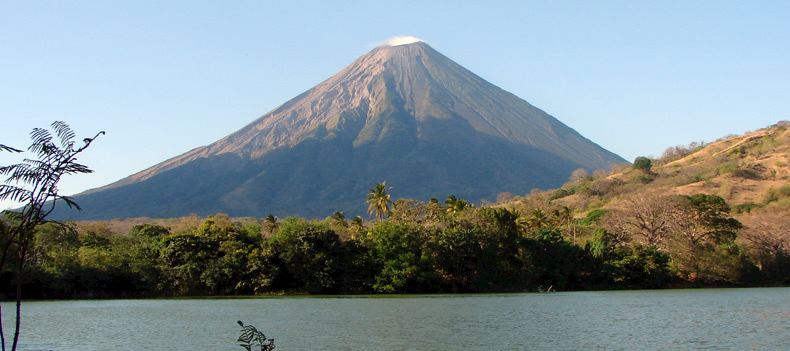 1 Arenal
Arenal, Costa Rica
Costa Rica's most active volcano, Arenal is also considered to be one of the world's ten most active volcanoes, delivering daily eruptions of scalding hot lava that are not only visually stunning but also strikingly loud.
Find out more about tailor-made tours to Costa Rica
---
2 White Island
Bay of Plenty, New Zealand
Off the coast lies the small but smouldering White Island, New Zealand's most active volcano, whose steamy shroud is clearly visible from all along the Bay's coast. You can visit by helicopter from Rotorua for a guided walk.
Find out more about tailor-made tours to New Zealand
---
3 Masaya
Masaya Volcano National Park, Nicaragua
Masaya Volcano National Park is a fascinating place to visit, en route between the two cities or as a day trip from either one. The main attraction is the huge Santiago crater which has formed between the Nindiri and Masaya volcanoes.
Find out more about tailor-made tours to Nicaragua
---
4 Villarrica
Chilean Lake District, Chile
The 2,840 m (9,317 ft) tall conical peak of Villarrica towers above the Chilean Lake District. After a four to six-hour climb, you will be able to look into the crater of an active volcano, perhaps a once-in-a-lifetime experience!
Find out more about tailor-made tours to Chile
---
5 Mount Agung
Bali, Indonesia
Mount Agung is the highest and one of the most sacred mountains in Bali. On an excursion to see it you can also stop at Besakih (the Mother Temple), perched nearly 1,000 m (3,280 ft) up the side of the mountain; this is Bali's most important temple. There are also 23 other separate temples constructed around the slopes.
Find out more about tailor-made tours to Indonesia
---
6 Klyuchevskoy
Kamchatka, Russia
Located in a region known as 'The Land of Fire and Ice', Klyuchevskoy is the biggest and most active volcano in Eurasia. At 4,750 m (15,583 ft) above the sea level it's not one you can climb to the summit of but you can see it and other impressive volcanoes via an aerial excursion.
Find out more about tailor-made tours to Russia
---
7 Cotopaxi
Avenue of Volcanoes, Ecuador
There are many impressive volcanoes in the 'Avenue of Volcanoes' but the most imposing of these is the perfect cone shape of Cotopaxi, the highest active volcano in the world. At its foot, its eponymous national park is an ideal place for spending the night in one of the local haciendas.
Find out more about tailor-made tours to Ecuador
---
8 Pacaya
Guatemala
Pacaya volcano first erupted approximately 23,000 years ago and has been active since 1965. A fairly strenuous trek through pine forest up to the more tricky volcanic ash section will reward you with a moon like landscape.
Find out more about tailor-made tours to Guatemala
---
9 Ngorongoro Crater
Ngorongoro Conservation Area, Tanzania
Blasted out by a mighty volcano some three million years ago, the Ngorongoro Crater is the world's largest intact volcanic caldera. Now extinct, the crater is home to every individual species of wildlife in East Africa (an estimated 25,000 animals) and is a must-see on any safari to Tanzania.
Find out more about tailor-made tours to Tanzania
---
10 Mount Merapi
Java, Indonesia
You can visit the active volcano of Merapi (the most active volcano in Indonesia), but to do so you need to start your climb in the early morning when it's dark. It is quite difficult but worth every minute once you reach the top.
Find out more about tailor-made tours to Indonesia