A trip to Cuba is a unique experience in the truest sense, offering the visitor an unlikely, yet intoxicating, mix of Soviet-inspired politics, Spanish colonial architecture, and faded 1950s glamour, all on a sunny Caribbean island with white sand beaches, verdant landscapes and a rich musical tradition.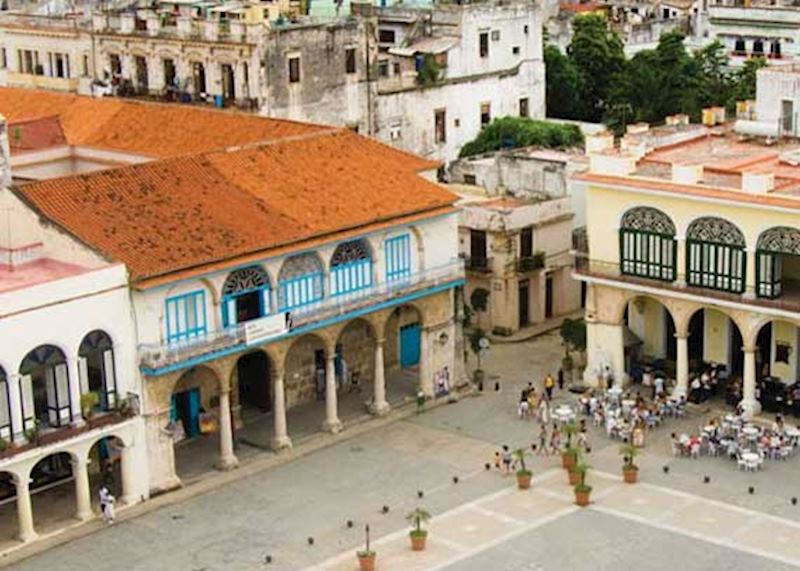 Nowhere is all of this more apparent than in the country's vibrant capital city, 'La Habana'. Founded in 1519, the city quickly transformed into one of the most beautiful and important in the Americas, a fact reflected in its striking architecture. Today, 50 years of communism makes for a fascinating cultural experience with a complete lack of billboard advertising and vintage cars rattling through the streets.
Combine all of this with the resourceful, outgoing and enigmatic Habaneros and you will discover why people fall for this intensely romantic and charming city.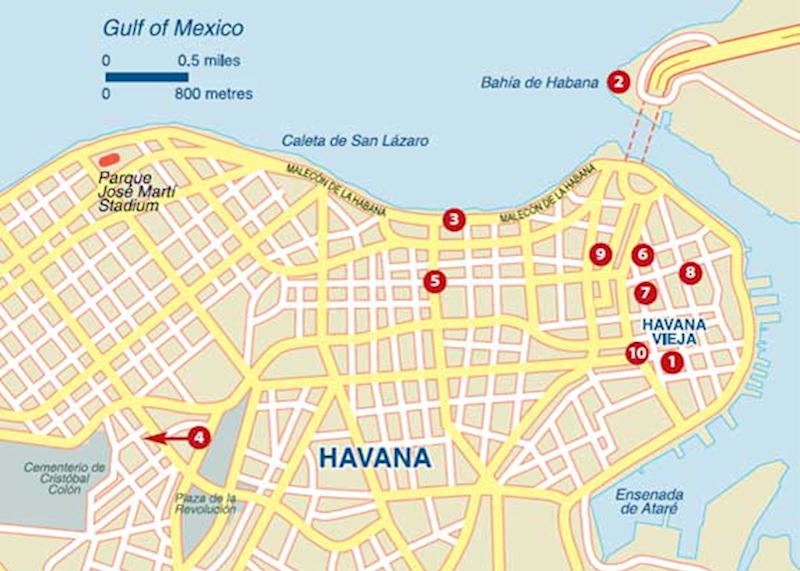 Experience
(1) Havana Vieja
The capital's historical centre is one of the most beautiful in the Americas and home to a thousand picture-postcard images of faded pastel façades, crumbling balconies, cobbled streets and elegant colonial buildings. Havana Vieja became a UNESCO World Heritage Site in 1982 and since then many of the original buildings and features have been restored to their former glory and converted into museums or hotels.
A guided walking tour is great to get your bearings, visiting the iconic Capitolio (modelled on the US Capitol building), the imposing Cathedral, the Gran Teatro and the Plaza de Armas. However, the real joy of visiting Havana Vieja lies in wandering the cobbled squares and elegant plazas, stopping to enjoy the street music and taking in the sights and sounds of one of the most striking cities in the world.
Classic American Cars
Although not the most reliable vehicles for long journeys, there's no better way to explore modern Havana than in an old American Cadillac, perhaps driving from Havana Vieja along the Malecon (the city's lively seafront promenade) out to the modern city with its Soviet-inspired architecture and the Square of the Revolution — it's from here that Castro made his seemingly never-ending speeches to the crowds.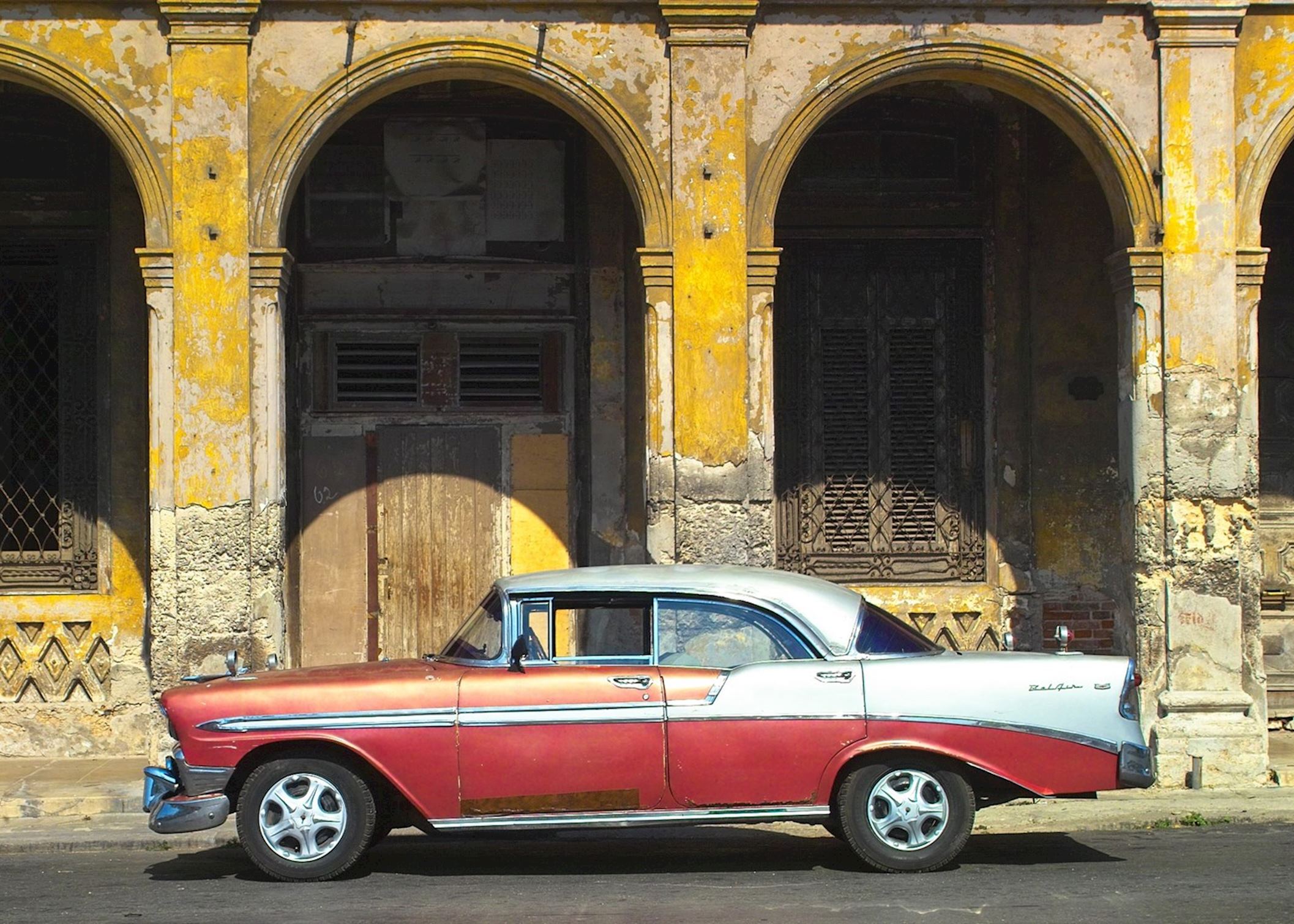 (2) Castillo del Morro and (3) the Malecon
El Castillo de los Tres Reyes del Morro (to use its full name!) dominates the entrance to Havana Bay and once guarded the city from attack. Today the fortress provides a beautiful backdrop from its promontory and also houses a small museum and exhibitions.
Every evening at 9pm there's a canon firing ceremony which once signalled the closure of the city walls. One of the best views of El Morro is from the Malecon. A great sunset spot, the Malecon is one of the city's most iconic sites, where daily life is played out for all to see.
Organoponicos
Monty Don brought these organic urban gardens to our attention in his BBC series 'Around the World in Eighty Gardens'. They sprung up all over the city after the collapse of the Soviet Union in the 1990s, an era known as Cuba's 'Special Period'. The gardens were an inspired response to the crisis which left the country without a reliable supply of food, pesticides or fertilisers, and have been a resounding success.
They now provide Havana's residents with about 90% of their fruit and vegetables. A visit to an organoponico is not just about the plants and techniques — it also gives a fascinating insight into Cuban life and state control.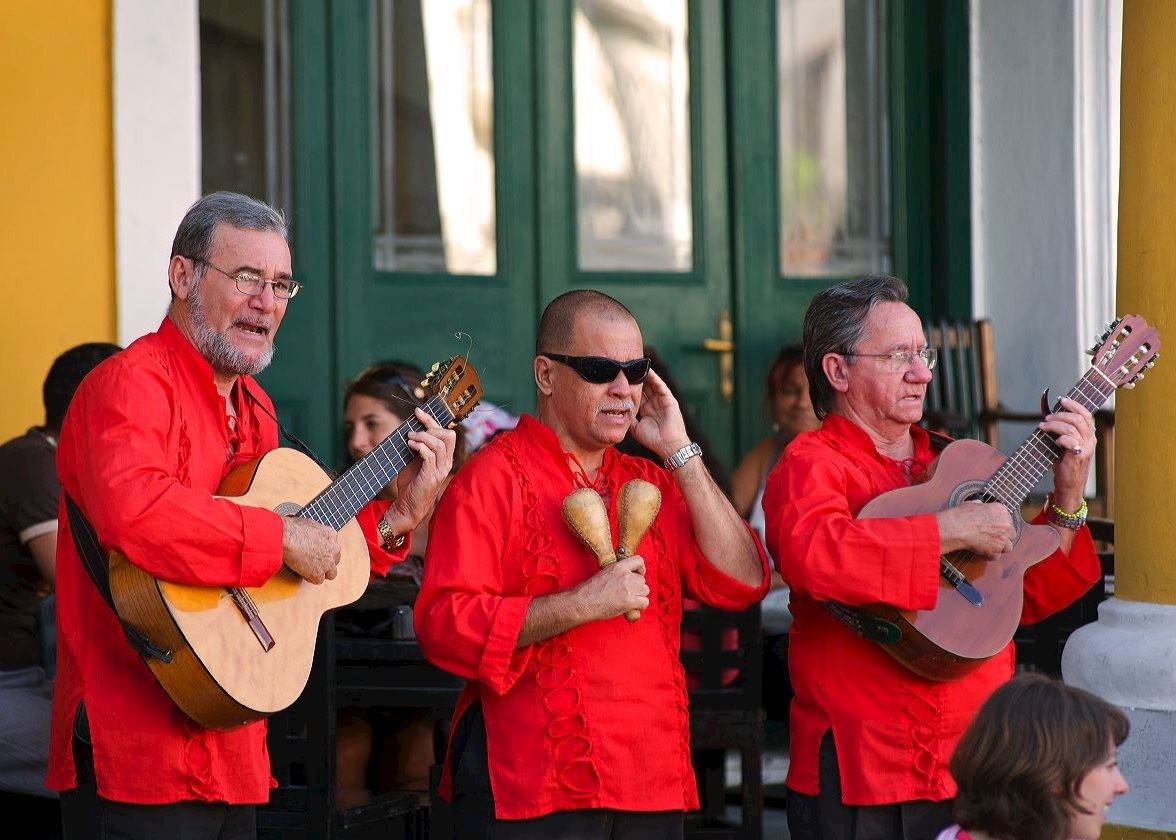 Music
You cannot say that you've visited Havana if you haven't explored the bars, music halls and clubs of the capital. Even just wandering the streets you will notice salsa music pouring from open windows and drifting down the cobbled alleyways. If you're feeling brave try an afternoon salsa lesson with a local tutor and then practice your moves in the Casa de la Musica.
Alternatively join a colourful mix of Cubans and visitors and enjoy a performance of the famous Buena Vista Social Club tunes at Bar Monserrate.
Eat / Drink
(4) Cocina de Lilliam
Steer clear of the state-run restaurants to find more interesting and creative cuisine in the paladares (private family restaurants sanctioned by the state). The Cocina de Lilliam in Miramar has a lovely garden area and good food. Jimmy Carter once visited and the restaurant has a menu dedicated to him.
(5) Paladar La Guarida
La Guarida is the most famous paladar and home to some of the best food in Cuba. Entering through the anonymous doorway, you'd be forgiven for thinking you'd got the wrong building. It all begins to make sense though when you spot the snapshots of famous guests and stills from movies filmed here such as Cuban hit 'Fresa y Chocolate'. This is the hardest table to get in Cuba, but we can book for you before you depart from the UK.

(6) La Bodeguita del Medio and (7) El Floridita
Cuba is probably better known for its cigars, rum and cocktails than its cuisine, so when in Rome...Perhaps spend a day following in Hemingway's footsteps with a 'mojito in La Bodeguita and daiquiri in El Floridita'
Sleep
(8) Character: Hotel Florida
Located right on Calle Obispo, one of Havana's main thoroughfares, the Hotel Florida enjoys a privileged location at the heart of Havana Vieja. As with many hotels in Cuba it's a little rough around the edges, but what it lacks in style and service it certainly makes up for in charm.
(9) Reliable: NH Parque Central
Just at the edge of Havana Vieja and within walking distance of all of the main sights, the NH is a tried and tested favourite. It is a big hotel but foreign management ensures reliable service, clean and comfortable rooms and a great rooftop pool and terrace for views across the capital.
(10) Splurge: Hotel Saratoga
Without a doubt Havana's most stylish boutique hotel, the Saratoga combines elegant neoclassical décor, good service and an intimate ambience: a perfect combination of facilities, style and location.
Last visit - by Rebecca Allen, Cuba Specialist
"On a recent visit to Havana for the first time in five years, it really struck me how although in many ways time has seemingly stood still in Cuba's capital, if you scratch beneath the surface — things really are changing.
You still see all the wonderful crumbling buildings and the city retains its unique charm but Cubans are now allowed within hotels in the city, it is not uncommon to see a Habanero walking down the street with a mobile phone and there are internet cafés (although access is monitored and restricted) — all of which is new. So although change is slow to come, it is happening. Therefore I would encourage anyone intrigued by Cuba's fascinating old ideals to visit now."
Further reading