The world is full of vibrantly coloured places to experience. Here are our specialists' brightest ideas to illuminate your next trip.
Chamarel, Rivière Noire District, Mauritius
Recommended by Samantha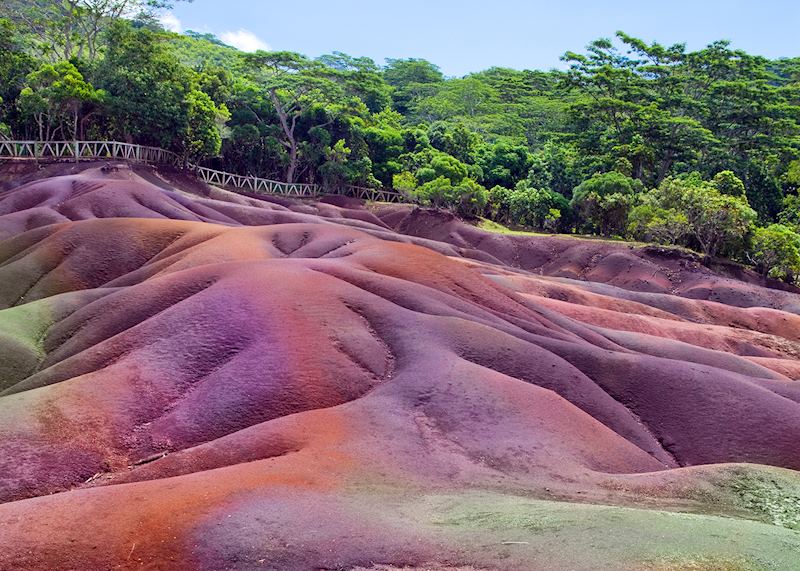 I'd already spent a week being enchanted by the many different colours of Mauritius, from iridescent parrot fish darting underwater to the piles of spices in Port Louis market. Then my guide brought me to the Chamarel Mountains, home to the Seven Coloured Earth.
This area of rainbow sand dunes has been created by unique geological and meteorological conditions to form a kaleidoscope of sand, backed by tropical jungle. Another highlight of visiting the mountains is staying at the nearby Lakaz Chamarel hotel, surrounded by verdant foliage and lazily flapping fruit bats.
Bo Kaap, Cape Town, South Africa
Recommended by Anna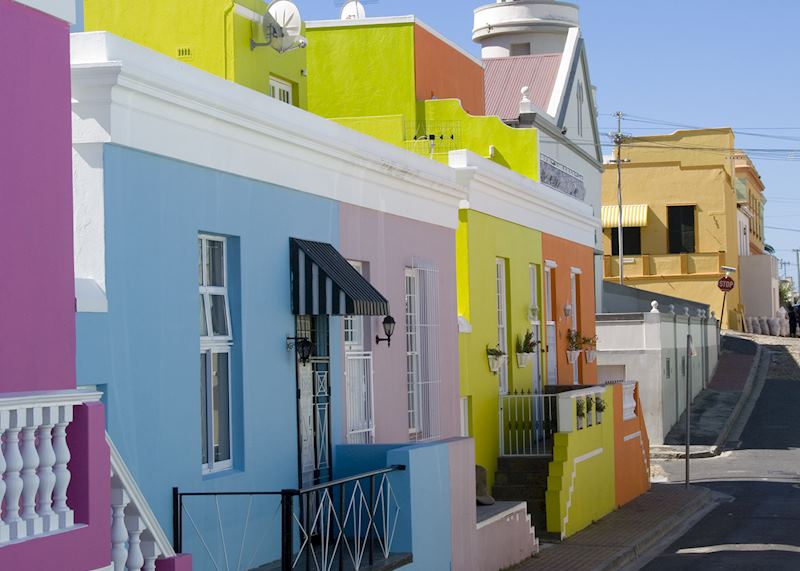 In a city dominated by the vertiginous Table Mountain, the sparkling little neighbourhood of Bo Kaap is on a much more human scale. I first discovered it when on a walking and eating tour that's dedicated to helping you get to know Cape Town through your taste buds.
The streets were a riot of colour; the pinks, yellows, turquoises and greens were sharp against the cobalt sky. It's a colourful neighbourhood in more ways than one, with a fascinating blend of cultures and ethnicities. We were invited into a bright blue house where a local lady folded up samosas for us — a perfect snack before we set off again.
Jaipur, Rajasthan, India
Recommended by Carol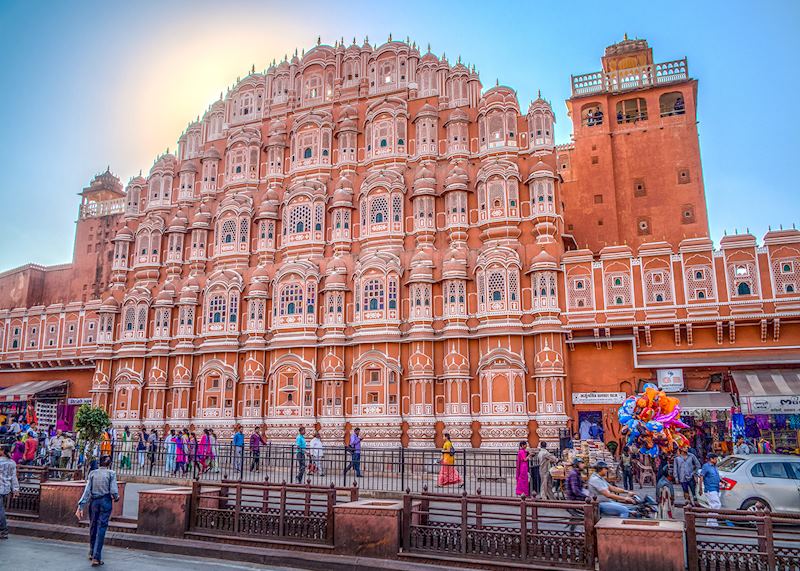 In Jaipur, almost every building is painted a dusky pink, earning its nickname the 'Pink City'. It's common to see a painted elephant walking the streets or children racing brightly decorated kites on the roofs of the buildings. The bazaars are packed with rows of richly dyed sari fabric, bangles and embroidered slippers.
Visit one of the city's Mughal fortresses and you can enjoy views of these colourful street scenes spreading out below. October and April are the best months to visit in terms of the weather, with the sunlight gradually altering the colour of the pink buildings throughout the day.
Samarkand, Uzbekistan
Recommended by John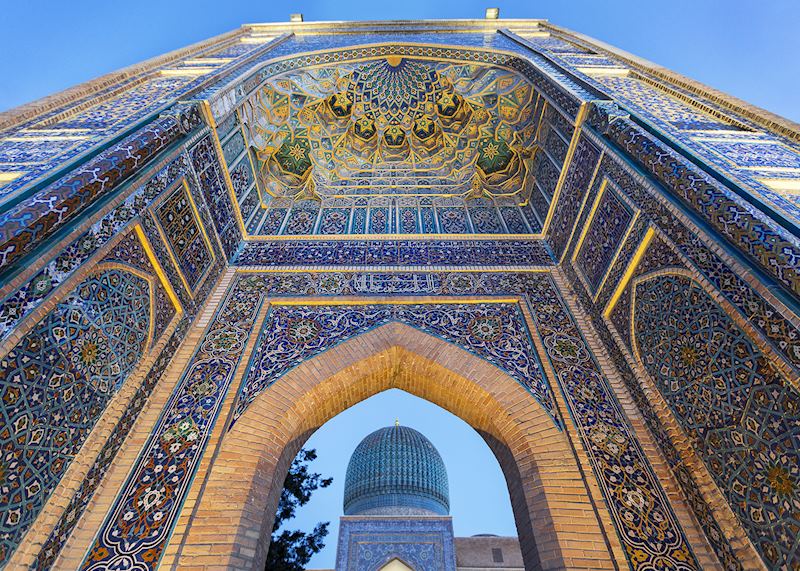 Knowing Uzbekistan's Soviet past, I wasn't expecting to see much in the way of colour during my visit, but I couldn't have been more wrong. Walking into the Ulugh Beg Madrasa, part of the Registan complex in Samarkand, your eyes are instantly drawn upwards to the colossal ceiling, which is ornately decorated with blue tiles and gold leaf.
Blue majolica tiles adorn almost every religious building and monument. This, combined with the reds, pinks, oranges and greens of Uzbek women's patterned dresses and headscarves, creates a vivid contrast to the country's dull desert sand.
Jodhpur, Rajasthan, India
Recommended by Sarah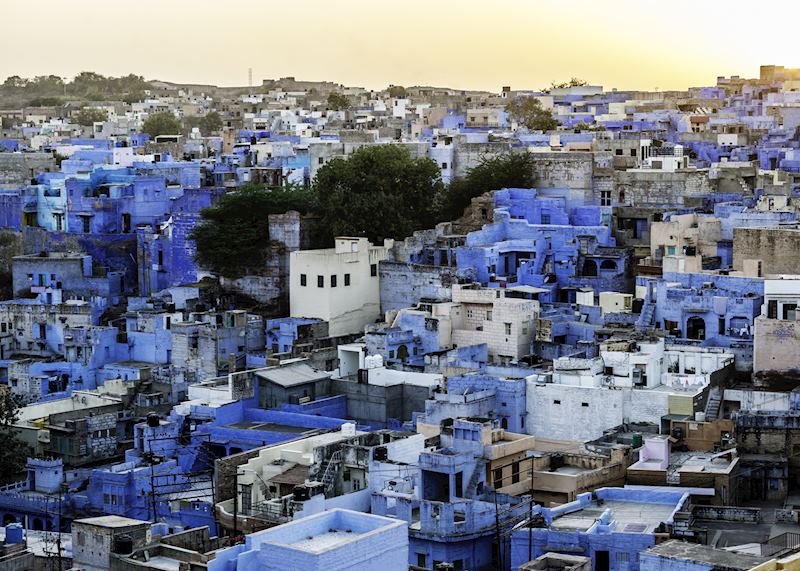 Located in the northwest Indian state of Rajasthan, Jodhpur is known as the Blue City due to the jumble of blue houses that line the winding alleyways and streets. There are many theories as to why the houses are all painted this colour, one of them being the association with Lord Shiva (a Hindu god) whose Brahmin followers (a Hindu caste made up of priests and scholars) consider the colour blue to be sacred.
Beyond Mehrangarh Fort, I like to spend a few hours wandering around the atmospheric collection of bustling stalls selling leather goods, spices and silks.
Utah's national parks, USA
Recommended by Tom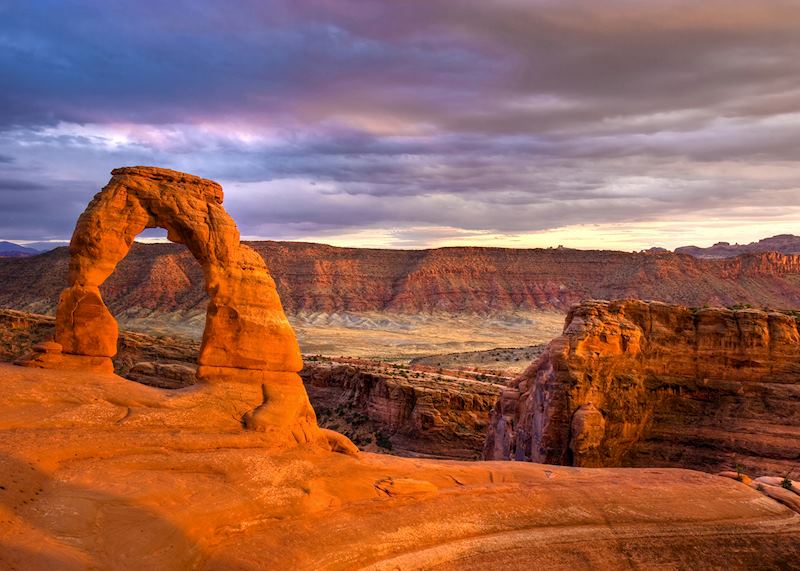 The red-rock landscapes of Utah are among the USA's most dramatic. Walk through Zion National Park and you'll be surrounded by towering sandstone cliffs, their flaming reds, brilliant whites and subtle yellows changing with the light. The striking geological formations are cast against blue skies, green pine forests and flower-filled meadows, making for superb photos.
At sunset, watch the changing hues of Monument Valley's red, gold and copper monoliths. Perched at the brink of a deep canyon, Arches National Park features over 2,000 stone arches, and is another great spot to watch the spectacle.
Inspiration for your next journey
Choose your style of travel
Whether you wish to plan a holiday focused on wildlife, culture or outdoor activities, our inspiration section suggests ideas by month and videos to inspire.
Read more about trips with Audley

Start thinking about your experience. These itineraries are simply suggestions for how you could enjoy some of the same experiences as our specialists. They're just for inspiration, because your trip will be created around your particular tastes.
Further Reading