Anna from our Latin America team has spent the last few months out on the ground in Cuba, testing out many of the new casas particulares (family-owned guesthouses) that are popping up around the country, sampling Havana's emerging restaurant scene and seeking out exciting new experiences for Audley travellers to enjoy.
With Cuba's recent political changes leading to a huge surge of visitors to the country, if you're considering a trip in the next year, you may wish to push your planning to the top of your to-do list. Here are Anna's findings.
Experience life in a casa particular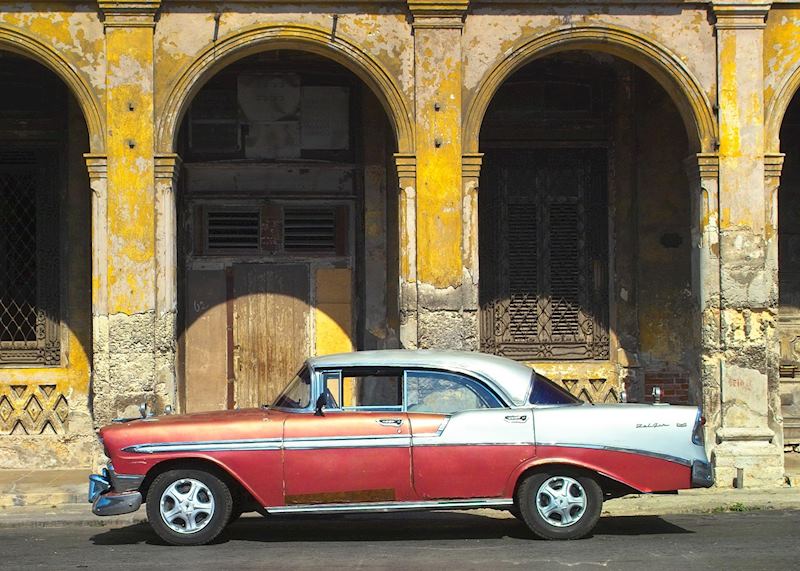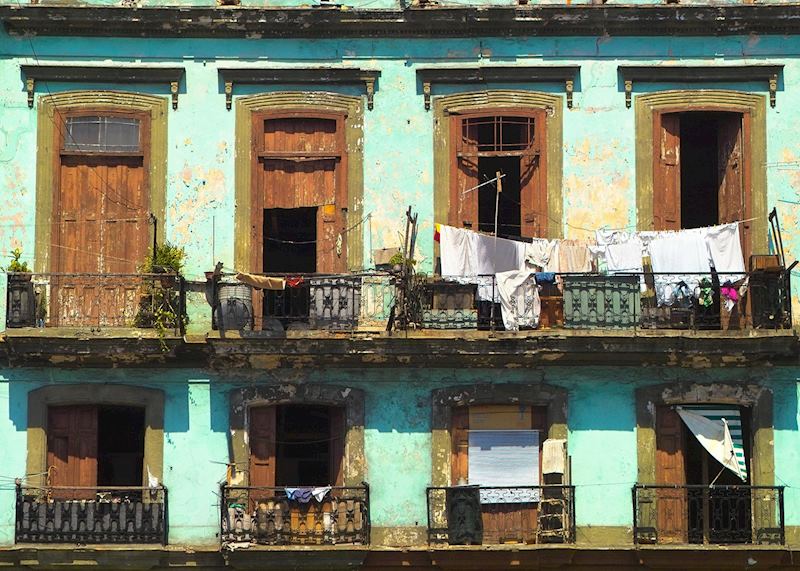 Casas particulares have been around in Cuba for over 20 years, but until fairly recently tour operators have been restricted to using the country's state-run hotels, which are generally poor in terms of quality and service. With many of the country's hotels booking up quickly, more and more casas are opening up — in some of the main areas there are now over 1,000 of varying standards. I've been spending time looking around and staying in as many as possible to find the best Cuba has to offer.
Most casas are family homes where two or three rooms are rented out, but there are some — particularly in Havana — where whole houses are available to stay in, so they have the feel of simple boutique hotels. While all are basic in terms of facilities, I've found many to be more comfortable and pleasant than the state-run hotels, despite being cheaper. The difference is that casas are family businesses, so they want people to return, offering a friendly, personal service and clean rooms with en suite bathrooms and (in some cases) private entrances.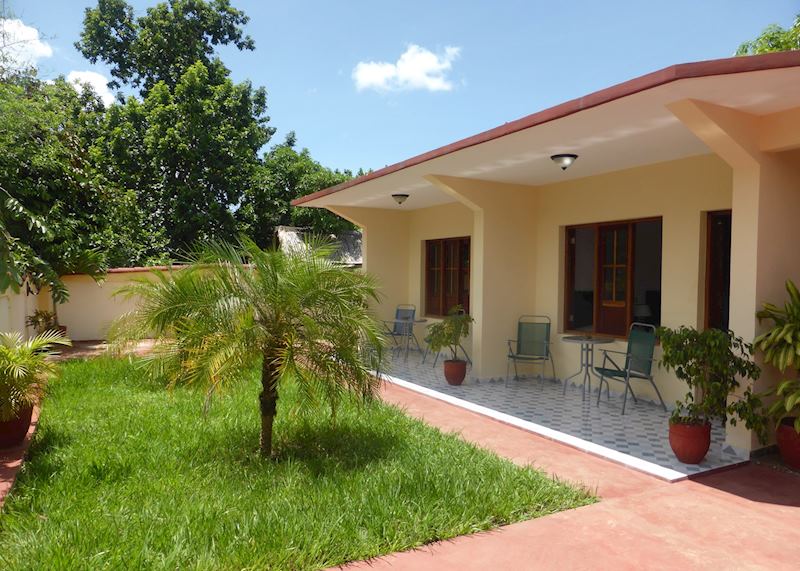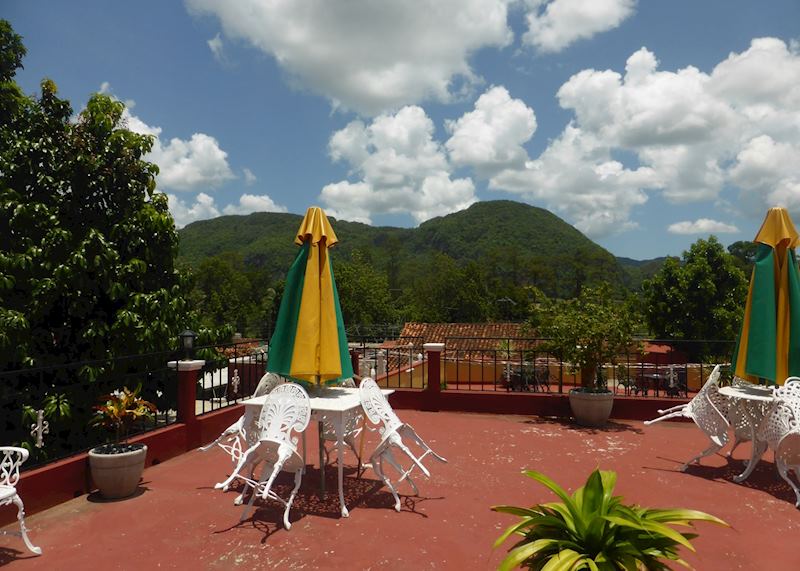 Another advantage of staying in casas is that they provide a glimpse into authentic, local life that you wouldn't get from staying in a hotel. Despite the language barrier, you can see first-hand how Cubans live and tuck into hearty home-cooked dinners that are often more appealing than those served up in local restaurants.
The experience of staying in a casa is different to homestays elsewhere — you're not obliged to spend time with the family and are treated as separate guests, much like in B&Bs. You have your own key to come and go as you please, and guest areas are completely private. Some also have simple roof terraces where you can sit out and look over your surroundings.
Casas are found in towns, cities and rural areas, and often allow you to stay in places you wouldn't usually have access to. In towns and cities we've picked casas that are centrally located (within a ten minute walk of the main square), whereas hotels are sometimes only found out of town.
If you're planning to visit Cuba within the next 6 to 12 months, casas may be your only accommodation option. My research has shown that this is certainly nothing to worry about — a casa stay will only further enrich your trip to Cuba.
Explore culture in the capital
New cultural experiences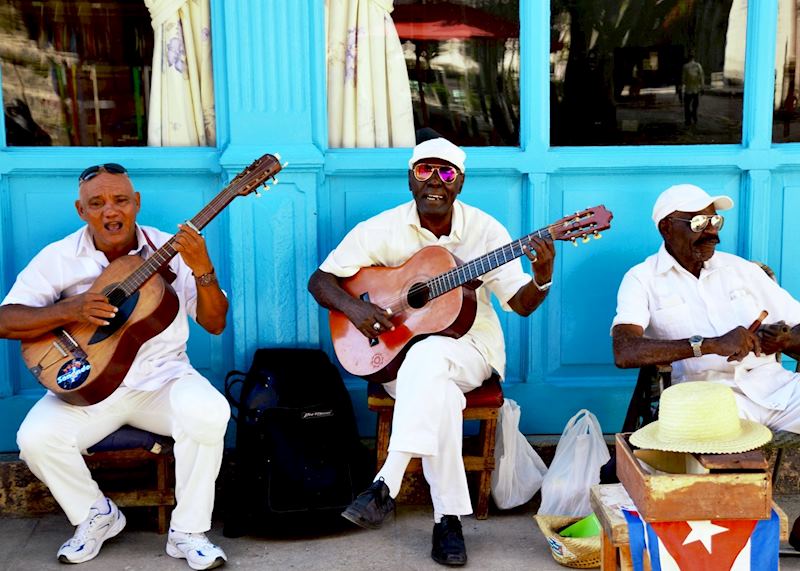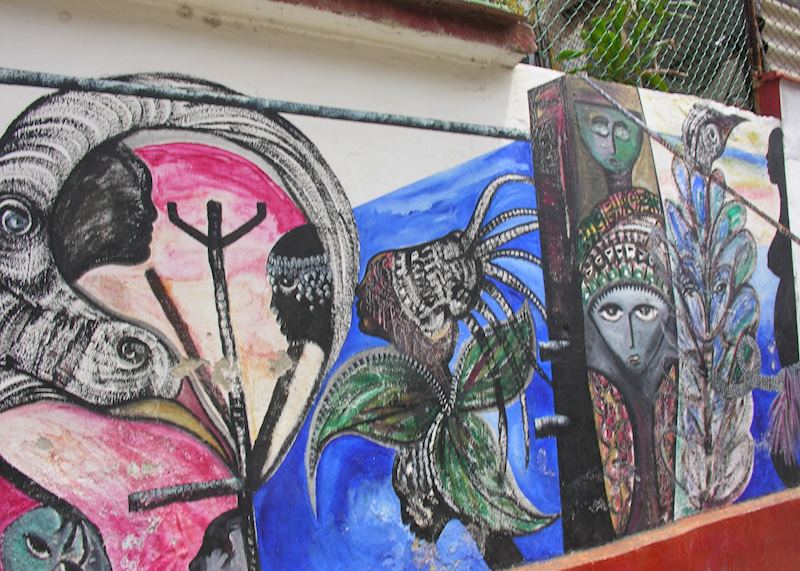 A lot of my time in Cuba has involved developing private guided tours related to Havana's arts and culture. One of the latest is a two hour visit to the Pro Danza ballet company in the Marianao area of the city. Founded by the daughter of world-famous prima ballerina Alicia Alonso, the company is based in an old colonial mansion. You have the chance to tour the building's various dance halls, observe a ballet class and talk to some of the dancers and tutors. I found it really interesting to learn about the daily routine of these talented ballerinas and how important ballet is in Cuban culture.
You can learn about the little-known Santeria Afro-Caribbean religion on a three hour tour. The religion blends the beliefs and customs of African slaves brought over during the colonial era with the Roman Catholicism of the Spanish colonists. The tour begins with an explanation of Santeria and its history as you stroll along the renowned Callejon de Hamel street. You then visit the house of a Santero (Santeria priest) before your guide shows you around museums and churches that demonstrate the connection between the different religions.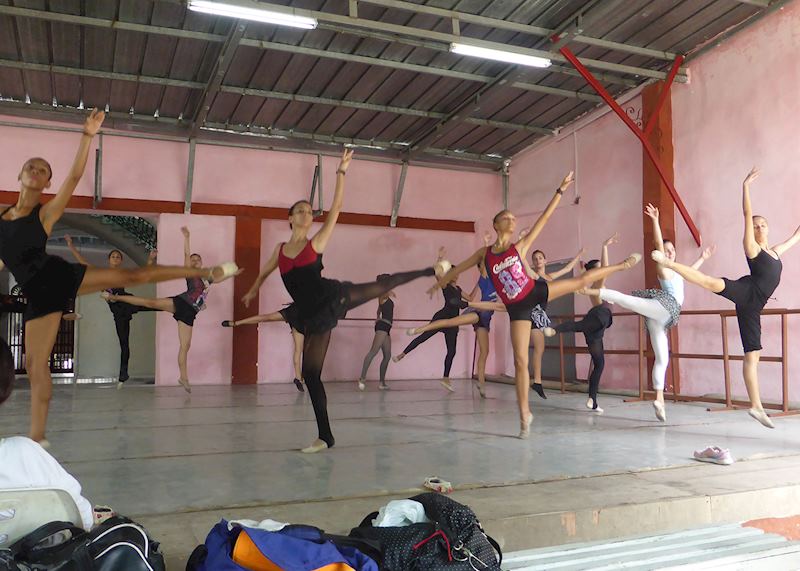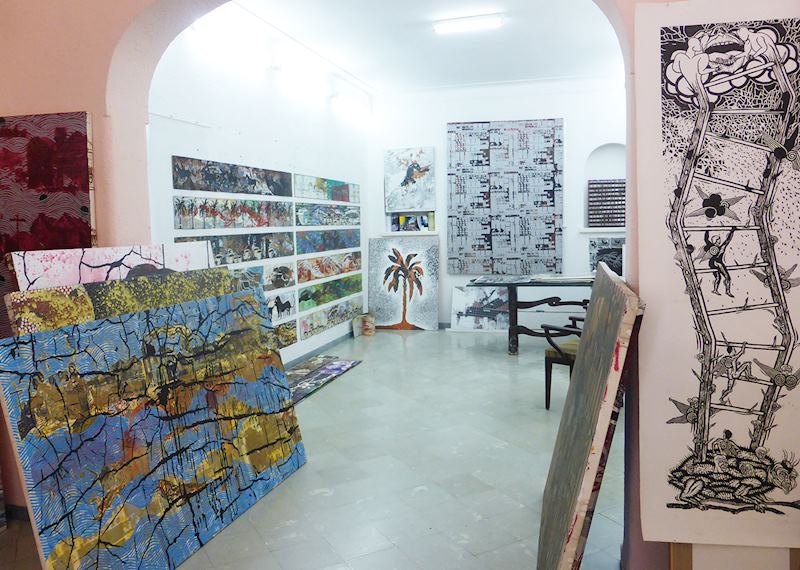 I also recommend a four hour tour of Havana's contemporary art scene. You visit up to five of the city's many art studios, where you can see various forms of artwork covering photography, painting, ceramics and printing. Much of the work has been influenced by Cuba's changing political scene and turbulent history. Seeing the work and hearing the inspiration behind each piece from the artists themselves gave me an insight into how many Cubans feel toward their country.
If you have an evening free, Fabrica de Arte Cubano is a new live music and art venue in central Havana that's become really popular with both locals and visitors. Housed in a former oil factory, it's a great example of the city's growing art and music scene. It has a gallery showcasing local artwork and live musical acts perform a wide range of genres each weekend, from jazz to rock and classical. It also holds film screenings, tango classes and fashion demonstrations.
New restaurants
While Cuba isn't known for its cuisine, there are lots of great new restaurants opening up in Havana. I've been dining out to uncover the best of the bunch.
Within Old Havana is Lamparilla, which serves delicious tapas dishes and various cocktails; Los Mercaderes, which is particularly good for vegetarians; and San Cristobal, which is full of quirky antiques and serves excellent seafood. There's also the Spanish restaurant Ivan Chef Justo, and its sister restaurant on the same street, Al Carbón, offering chargrilled Cuban dishes and an extensive wine list (a rarity in Cuba).
Around 15 minutes from Old Havana by taxi is the upmarket Miramar district. Here I recommend trying Nero di Seppia, an Italian restaurant serving wood-oven pizzas and homemade pasta dishes. There's also Paladar Vistamar, set in a modern former home with sea views from its terrace. The seafood here is excellent — especially the lobster.
Hike in the countryside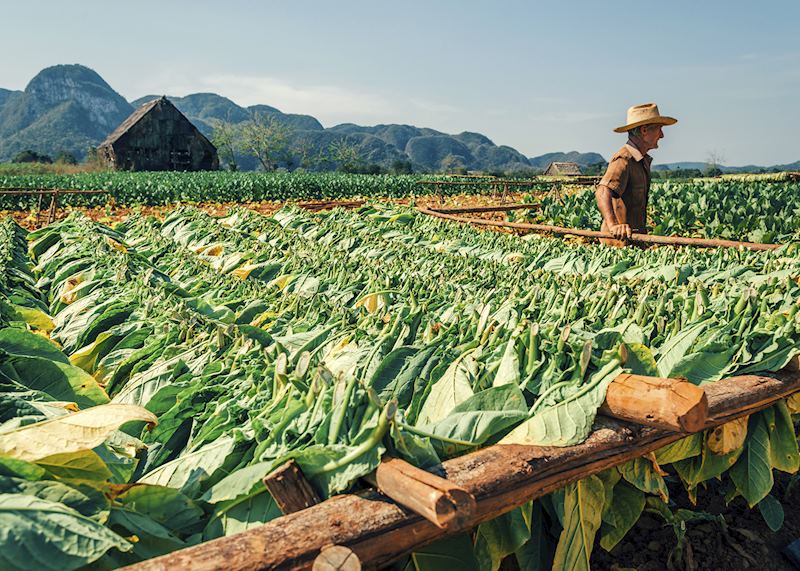 Viñales, around two hours' drive west of Havana, is definitely the place to go if you're looking to spend time in peaceful countryside. It's a flat, green valley dotted by mogotes — limestone hills that resemble the karsts of Halong Bay. This is also where most of the country's tobacco farming takes place.
While we've offered group hikes along main routes in Viñales for some time, I've worked with Viñales National Park guides to develop a new four to five hour hiking tour with a private guide through a quieter section of the valley. The hike begins a little outside the town of Viñales and takes you past farmland, tobacco drying houses and mogotes. Along the way your guide tells you more about the area and you can speak to local tobacco farmers about their way of life — still barely changed since pre-colonial times. The hike ends with lunch in a local paladar (family-run restaurant).
Looking ahead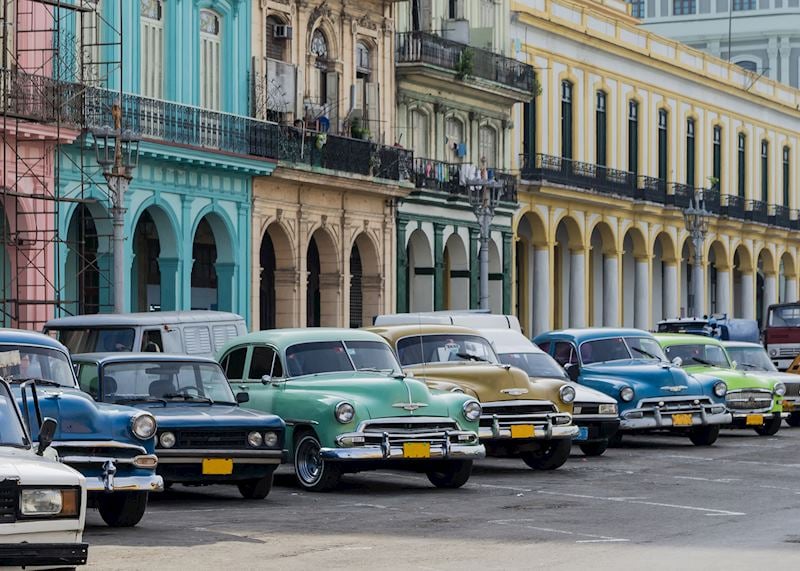 There are still plenty of things to be excited about if a trip to Cuba is on the horizon. Despite the growth in tourism, the country has maintained the unique quirks and traits that make it special: the classic American cars and historic pastel buildings, locals dancing salsa in the pretty cobbled streets and tobacco farmers at work in the lush Viñales Valley. These things are timeless and not likely to change anytime soon.
We'll continue to seek out authentic experiences around the country, from hikes and cultural experiences in Trinidad to ideas for a more rustic stay in eastern Cuba.
Start planning your trip to Cuba

Start thinking about your experience. These itineraries are simply suggestions for how you could enjoy some of the same experiences as our specialists. They're just for inspiration, because your trip will be created around your particular tastes.
View All Tours in Cuba
Further Reading