Jenna, Australia Specialist
Jenna first discovered her passion for travel and appreciation for cultural diversity while attending Northeastern University, where she spent a year and a half studying and working in France, Israel, Cuba, the Dominican Republic and India.
Since then, Jenna has continued to pursue cultural education and travel independently. Her most recent adventures include auditioning for a Bollywood movie in India, consulting for a solar energy social enterprise in Cambodia, and getting her open water and advanced scuba licenses on the Great Barrier Reef. Before coming to Audley, Jenna spent a year living in Australia, which will always hold a special place in her heart. Living there for a year among other travellers with many different backgrounds taught Jenna the invaluable experience of learning about cultural diversity through first-hand travel experience.
Jenna is extremely excited to be sharing her passion for exploration and cross-cultural understanding as an Australia Country Specialist.
Speak to Jenna

Start planning your trip to Australia with Jenna by calling 1-855-787-3045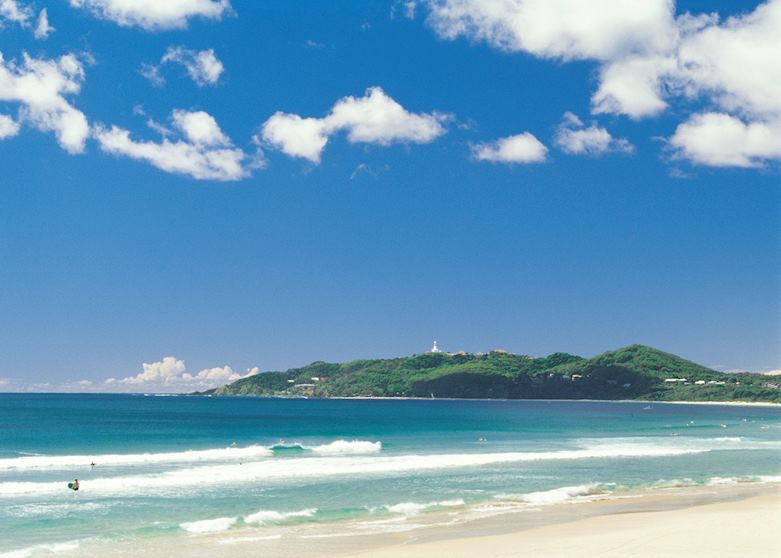 Australia
Entering Byron Bay is like entering Neverland; time slows and all the locals seem to be forever young. Known for its laid-back surf culture and vibrant arts scene, Byron Bay is a seaside town not to be missed. The lighthouse is the perfect place to view dolphins playing among the waves. If you are up for some adventure, a night hike up Mount Warning just outside of Byron will give you the opportunity to be the first person to see the sunrise in Australia.
Whether you spend the day browsing artisan markets, kayaking in the ocean among dolphins, or relaxing at the beach, no day in Byron is complete without a visit to the drum circle. Each night locals and travellers head to the beach to dance to the rhythm of the music while the sun sets over the mountains. Without a doubt, Byron Bay is pure magic.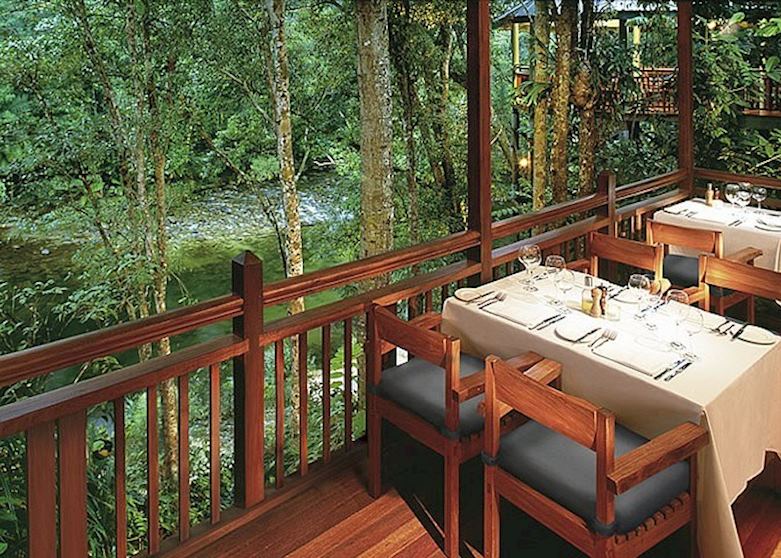 Australia
Staying at the Silky Oaks Lodge in Mossman feels as if you are staying in a five-star treehouse. Each bungalow is set high in the trees among the lush Daintree rainforest. Luxury has never felt so low-key and accessible as it does at Silky Oaks, and I immediately felt at home in this rainforest oasis. Falling asleep to the sound of the rushing of the river and chirping of the cicadas is one of the most peaceful experiences I have had in any accommodation throughout all of my time travelling.
Complimentary yoga along the riverbank and exclusive swimming access to a private billabong made me feel completely in tune with its surroundings. Staying at Silky Oak is an experience in itself, and I can promise you leaving this piece of paradise will be one of the most difficult parts of your trip.
I'll never forget when…
One of my favorite memories was the sunrise Yellow Water Billabong Cruise in Kakadu National Park. Nothing can compare to the beauty of watching the sunrise reflected in the stillness of the water and witnessing the wildlife waking up and starting the day. I could not believe the diversity of wildlife I was able to see in such a short period of time and in such close proximity to one another.

We saw wild horses running through the sunrise mist, crocodiles swimming silently next to our boat, Australian darter birds spearing fish with their beaks, brilliantly colored Kingfisher birds, and wallabies hopping alongside the riverbank. Our Aboriginal guide taught us so much about our surroundings as well as why the natural world is so important in aboriginal culture. I was able to learn so much in one of the most beautiful natural settings.