Matt, Australia, New Zealand & South Pacific Specialist
Originally from North Conway, New Hampshire, Matt has always enjoyed exploring the outdoors. His passion for travel began at a young age with a subscription to National Geographic magazine and hearing his grandparent's travel stories. After graduating from the University of Vermont, Matt headed to New Orleans to work at Tulane University, where he earned an MBA as well.
Over the years he's ticked off several destinations from his bucket list including, Australia, England, Ireland, Scotland, Peru, Indonesia, and more. After returning to the Northeast, he joined the Audley team in Boston which provided the opportunity to expand his knowledge of Australia, New Zealand and the South Pacific including Fiji and the Cook Islands.
Captivated by the diverse and dramatic landscapes, friendly people, unique wildlife and creative cuisines of Australasia, Matt is excited to share his knowledge and experiences to help others plan their tailor-made journey.
Speak to Matt

Start planning your trip to Australia & New Zealand with Matt by calling 1-855-223-4789

With crazy schedules and limited vacation time, we knew we needed help in planning a trip to New Zealand.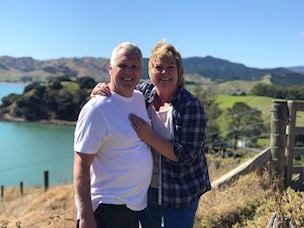 Tom and Sandra Hanna traveled to New Zealand for 19 days in February 2019, organized by Matt M
With crazy schedules and limited vacation time, we knew we needed help in planning a trip to New Zealand. Enter our Country Specialist Matt and Audley. With a desire to see as much as possible in the time we were there, we needed an itinerary that was aggressive yet flexible. Matt answered a ton of questions and helped us build out the perfect trip. Everything we planned worked wonderfully - excursions, ferries, cars, hotels, B&B's. Thanks Matt and Audley for helping us with a once in a lifetime experience.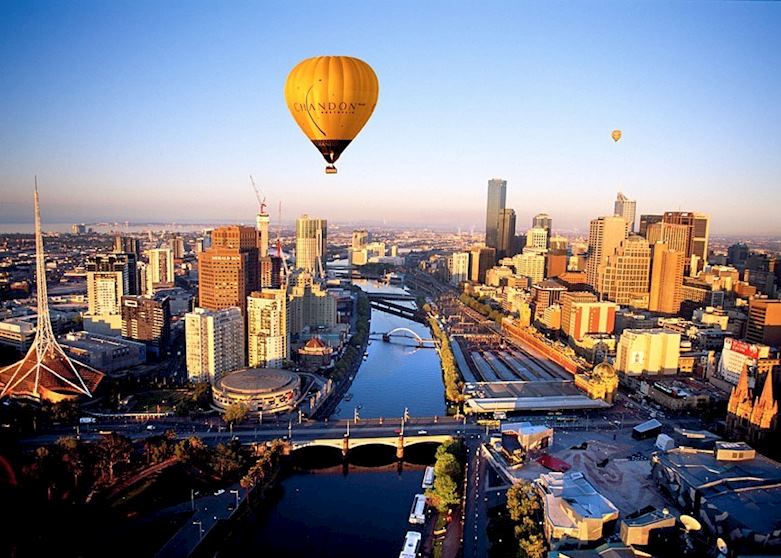 Australia
Possessing a very unique vibe and charm, Melbourne is one of my favorite destinations. Combining architecturally interesting buildings, delicious cuisine on every corner, along with museums and various outdoor activities there's something for everyone to discover. Be sure to explore the many hidden arcades and alleyways in the city center, the botanical gardens, or stroll along the Yarra River.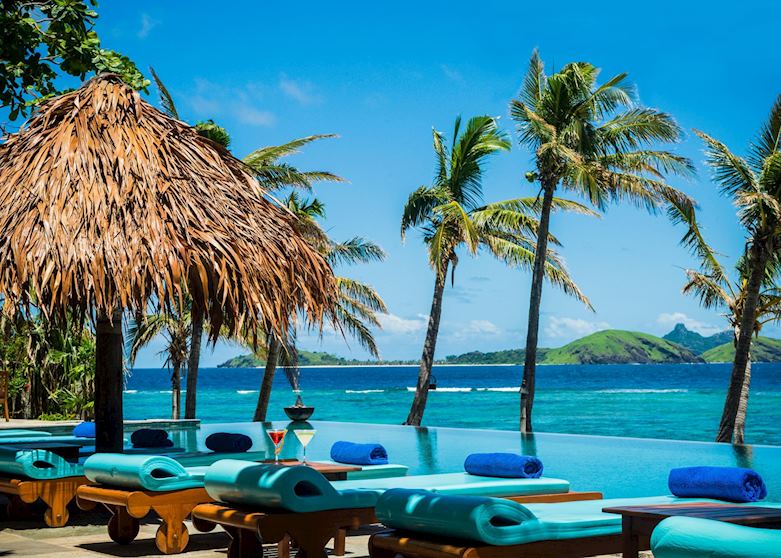 Fiji
The staff come to know you by name and greet you with a friendly smile and "Bula!" at any time during the day. As you set your clock to "island time," you can lounge by the pool (perhaps your own private plunge pool), or go beach side (a hammock provides a great option too), you can snorkel in the clear waters, or hike to scenic vistas on the island where panoramic views provide great photos opportunities. And, if you're keen to immerse yourself in Fijian culture I recommend paying a visit to a nearby village.
I'll never forget when…
At the Sounds of Silence dinner, watching the sun dip below the horizon in the Australian Outback, igniting Uluru into a multitude of bright colors, while stars began to light the night sky is one of my most memorable travel experiences. All evening my eyes were fixed upwards as planets, galaxies and millions of stars filled the night sky.