Throughout my school days I dreamed of travel and shortly after graduating from college I took off on my first solo trip around Europe. I spent three months exploring the continent and my love for travel was truly sparked. Eager to share my experiences with others, I took a job with a study abroad travel company based in Florence, Italy. Here, I spent a year leading students on excursions around Europe every weekend. As I got to know Europe better, I felt inspired to explore somewhere new and different and during this time I took a ten-day trip to Morocco and quickly fell in love with this remarkable country.
Returning to the States, I knew travel was the career path I was passionate about and joined Audley. Since then, I have been lucky enough to return to Morocco to explore the culture and history of this incredible destination in greater depth.
Speak to Jenn
Start planning your trip to Morocco with Jenn by calling
1-855-233-1097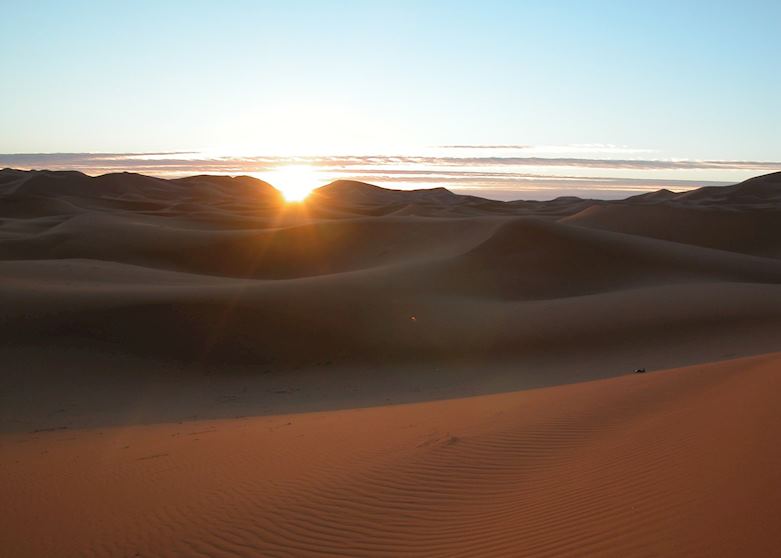 Morocco
As a remote destination with zero light pollution, Erg Chebbi makes a magical destination by night when the stars come alive in the sky. By day, this sea of wind-blown sand dunes is one of North Africa's treasures. The silence of the desert and the spellbinding shapes of the dunes and the shadows make it a remarkable place to explore. You can try sandboarding or take a camel ride, walk around the dunes at sunrise or sunset, but best of all, spend a night here in the pre-Sahara, miles from the outside world and under a blanket of twinkling stars.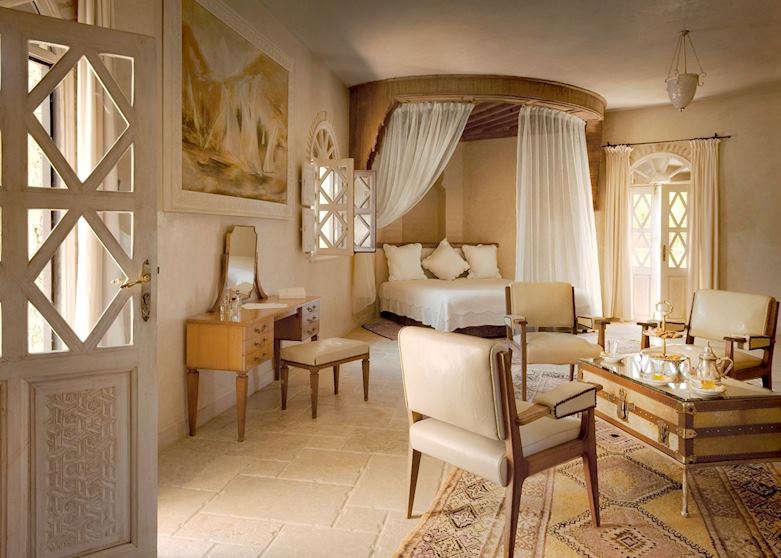 Morocco
Set along a crescent beach overlooking a lagoon, La Sultana Oualidia is built in the style of a Moorish fort but merges its traditional detailing with French sophistication. The hotel makes a great break from Morocco's lively cities and you can spend your day taking in the sweeping sea views from your private balcony, relaxing in the infinity pool overlooking the tranquil lagoon, or exploring the oyster farms in Morocco's low-key oyster capital. Oualidia is also known for its birdwatching, surfing and scenery, as well as its exquisite seafood and I highly recommend trying some local oysters.
I'll never forget when…
I don't think you can properly understand another country unless you experience its food like a local and so I jumped at the chance to take a tasting tour in Marrakesh. Wandering through the medina at dusk, the smells of traditional specialities came alive as we sampled local dishes and talked to the traders. Then we went to Djemaa el Fna, the main square, where the carnival atmosphere is something that will always stick with me. Sounds of performers filled the air and rows of food stalls fed the masses. It's a memory that constantly reminds me why I am so smitten by Morocco.