Emily, Southeast Asia Specialist
At a young age I volunteered in the Dominican Republic and Paraguay which ignited my passion for travel, culture and community. Travel became an integral part of my life and entering college, I knew I wanted to study abroad, though I wasn't sure where. While Europe seemed a likely choice, I was hoping for somewhere more obscure. Luck and adventure brought me to Thailand and while there I explored Southeast Asia extensively.
After six years at the University of Massachusetts Amherst earning a BA in Business and an MA in Education, I decided to combine my passion for travel with education and taught English in South Korea. From there I visited Taiwan and Japan and then returned to Southeast Asia to explore Vietnam. Upon my return to the States, I taught middle school geography and US history. However, teaching culture is not the same as experiencing culture, which ultimately brought me to Audley.
Speak to Emily

Start planning your trip to Southeast Asia with Emily by calling 1-844-250-3414

Emily will do anything to make sure a trip is not just a trip, but a genuine, memorable, and unique adventure.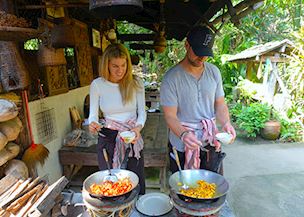 Alex and Jeremy traveled to Thailand for 12 days in December 2018, organized by Emily H
As a well seasoned traveler, I knew the standards of good travel and I had a very high bar set. Emily was definitely up for the challenge and came up with a tailor-made experience that will forever stand as an unforgettable adventure. She selected the perfect destinations that matched my requests. With surprises at every city, whether that was a bouquet of flowers upon my hotel arrival or private dinners on the beach. Emily will do anything to make sure a trip is not just a trip, but a genuine, memorable, and unique adventure.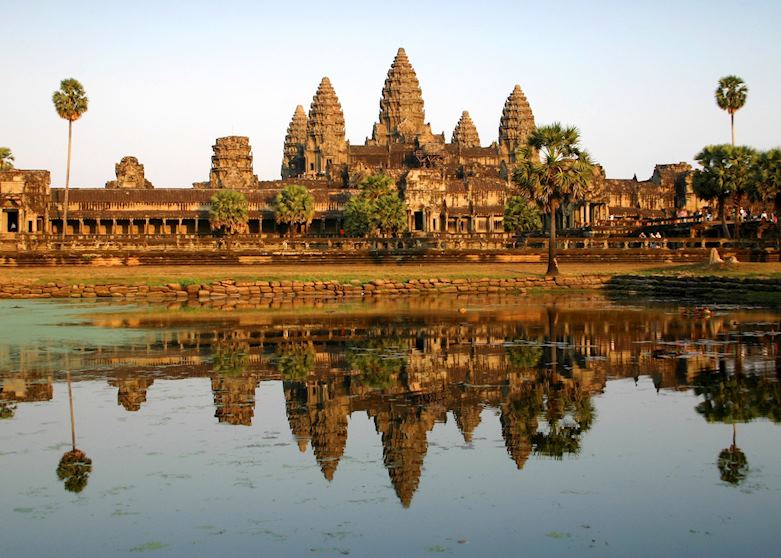 Cambodia
There is nothing like seeing the sun rise over Angkor Wat in Cambodia. I visited as a student but knew nothing about Angkor before I arrived; I had never even seen a picture. Pulling up in a tuk-tuk just before dawn and seeing the magnificent temple for the first time is a moment I will never forget. My most recent visit to Angkor with Audley gave me a much deeper appreciation of the history and intricacy of the temple with my guide explaining Angkor's complex history and its shifts in power and religion, something I totally missed first time round.
Thailand
Tucked away in a residential area not far from the Chiang Mai's night market, 137 Pillars is within easy reach of local restaurants, pubs and the flower market. The hotel is built around a stately 19th-century mansion previously owned by the founder of East Borneo Trading Company. The decor is classically elegant and each room is named after a prominent member of the business. Landscaped grounds and a large pool add to its allure and there's live piano music in the original house nightly. I was totally smitten; complimentary butler service, delicious food and such historic surroundings made it very hard to leave.
I'll never forget when…
While driving in Cambodia my guide asked if I would like to try planting rice as we passed some farmers in their fields. I took off my shoes and a boy demonstrated quickly and gracefully how to grab a bundle of grass while I struggled to stay upright. I tried to mirror his technique but even after some practice could only create a half bundle in triple the amount of time. I gestured for him to take it but he shook his head and looked respectfully towards his mother. At that moment I understood just how integral love and respect for elders is in Cambodian life