Abby, Greece Specialist
As a cultural anthropology major, I was excited to study abroad in college. I had already been lucky enough to travel around Europe extensively and I wanted to go somewhere I hadn't been before. Greece, 'the birthplace of everything' as the Greeks will say, seemed like the perfect fit. I spent six months living in Athens, exploring the country, and learning about the rich history of the Greek people.
I fell in love with the slow-paced culture of the Mediterranean and have returned to Greece every year since, making an effort to explore new areas with each visit. On my most recent trips, I ventured to Ancient Delphi and the nearby towns of Arachova and Galaxidi, hiked through the rock formations of Meteora, relaxed on deserted Aegean beaches, and tasted incredible wines and olive oils in the Peloponnese.
Speak to Abby

Start planning your trip to Greece with Abby by calling 1-855-734-0605

Q&A with Abby
What's the best local dish you've tasted?
The epitome of comfort food, pastitsio is my default dish when dining out in Greece. Layers of tubular pasta, ground beef and tomato sauce are topped with thick, creamy bechamel sprinkled with nutmeg and cinnamon, and baked to perfection. Pastitsio is the Greek equivalent of lasagne, and everyone's yia yia (grandma) has her own take on the recipe. In Santorini, I enjoyed a version at Stani, a small, family-run tavern in Fira. As the dish arrived, the bechamel began to ooze out of its crispy baked top and I found myself cleaning my plate with bread before my friends had made it halfway through their meals.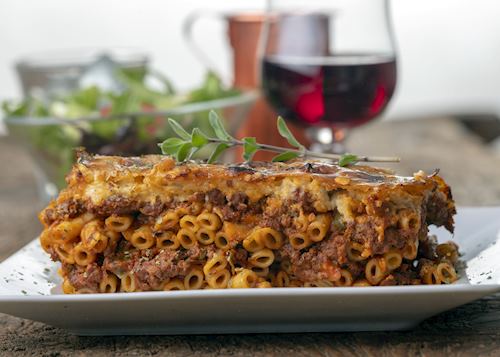 Which book, film or artwork captures Greece the most?
Detailing her first year living in Athens after moving there with her family, Eurydice Street: A Place in Athens is a memoir written by Sofka Zinovieff. Throughout, Zinovieff recounts her attempts to adjust to her new environment, get to know the city, and become a Greek citizen. Intertwining lessons in history, culture and the human condition, this light-hearted tale of everyday life is a great introduction to Greece. Her perspective sheds light on what a visitor to the country might experience but also exposes the many facets of Athenian culture that make it such an incredible place to be.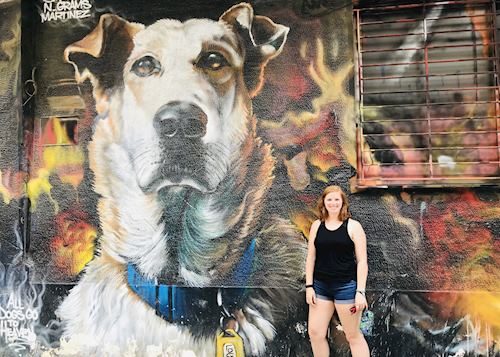 Your best piece of travel advice?
When in Athens, everyone wants to get a great picture of the Parthenon. While it is an incredible experience to walk through the ruins and look out on the city from the Acropolis, it's not the best place to get a picture that captures the grandeur of the place. Instead of struggling to find an angle that crops out all the people milling around, I recommend heading to the Areopagus, just northwest of the Acropolis. There, you can look up at the Parthenon or out over the rest of the city and get that perfect picture without having to worry about crowds in your shot.
Find out more about Abby's travel experiences
Travel ideas for Greece
Visit the stately Parthenon overlooking Athens, sail the deep-blue waters of the Aegean, pick olives from gnarled trees and stay in the whitewashed villages of Santorini on your tailor-made trip to Greece.
Greece
Explore the cradle of European culture with Greece specialist Abbey on this tour of five classical destinations, from the sun-bleached Parthenon in Athens to the sacred island of Delos, which the ancients believed to be the birthplace of Apollo and Artemis.