Amanda, Iceland Senior Specialist
Travel has always been the one thing I couldn't stop thinking about. I am constantly coming up with new places to visit or daydreaming about where to go next. My passion for travel really became an obsession when I moved to South Korea to teach English for a year after graduating from college.
I began this journey without knowing much about Korean culture or language, and quite frankly, nothing about being a teacher, but in the end, none of that mattered. Living in South Korea opened my eyes to the world and led me to travel all over Europe and through parts of South America, Asia and Africa. I recently went to Iceland and fell in love with the glacial mountains, volcanoes and waterfalls. Fortunately, I have the opportunity to talk about Iceland all day at Audley and share my experiences with others planning to go there.
Speak to Amanda

Start planning your trip to Iceland with Amanda
Q&A with Amanda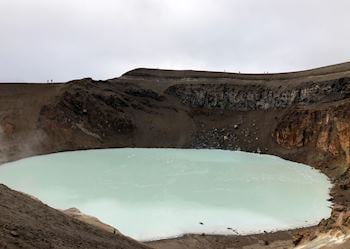 What's your most vivid travel moment?
The drive to Askja by superjeep was like nothing I'd ever done before, a wild, bumpy drive through volcanic rocks set against a backdrop of distant mountains. Once there, we hiked to the top of the caldera, my sense of anticipation growing with every step. The first view of the crater surpassed all my expectations: the sides were so deep, the water so vivid and the surrounding landscape an untouched wilderness. As the crater is so steep, it's rare for people to hike down and swim in the pool, but I went for it and will let the picture do the talking.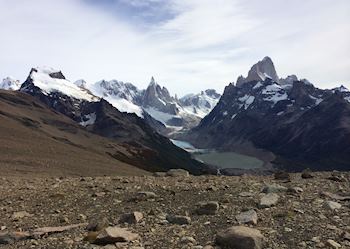 Where would you love to travel next?
After spending time in Iceland, I've found a passion for adventure travel and I imagine Patagonia would offer similar rewards with hikes along the fjords, dramatic mountain ranges, diverse wildlife and the sweeping panoramas of Los Glaciares National Park. To go there would be a dream come true.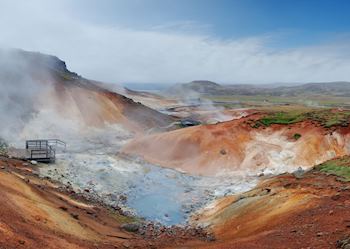 Your best piece of travel advice?
You've got to be able to go with the flow, not just in Iceland, but almost everywhere you travel. There are so many things that are out of your control when you travel and if you let it affect you, it will put a damper on your whole trip. This is especially true in Iceland where the weather is constantly changing. You can wake up to cold rain but by the afternoon you could be enjoying a sunny picnic in one of the national parks. Ultimately, no matter what the weather is like, the country and its landscape will always be remarkable.