Andea, UK, Ireland & Iceland Specialist
Born and raised in a quiet Massachusetts suburb, Andea knew she wanted to get out and see the world from a young age. After her first year at Boston University, Andea spent a summer in Peru studying, volunteering, and climbing Machu Picchu. It was there that her love of learning new cultures and languages was born, and she went on to study abroad in both Madrid and London. Upon graduating, Andea moved to London to get her Master's degree from LSE and then moved back to Madrid for two years to teach English.
In the past few years Andea has managed to travel to over 30 countries on four continents, but the charm and beauty of the UK, Ireland and Iceland keep calling her back.
When she's not exploring the world, Andea loves photography, playing basketball, and reading (particularly the Outlander series, which only makes her want to return to Scotland even more).
Speak to Andea

Start planning your trip to Europe with Andea by calling 1-855-244-1054

Our trip to Scotland was a trip of a lifetime thanks to our specialist Andea and the high quality of services made available by Audley.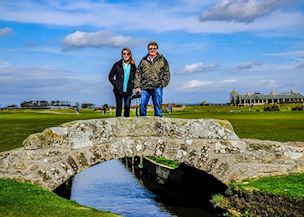 David Andrew traveled to The UK for 11 days in April 2018, organized by Andea M
Our trip to Scotland was a trip of a lifetime thanks to our specialist Andea, and the high quality of services made available by Audley. In an overnight in Aberlour, Andea thoughtfully made arrangements to have wine and the local Scotch available in our rooms to relax before dinner. This was a welcomed surprise after our first day of driving on our own. We toured selected distilleries in Speyside, walked Edinburgh and St. Andrews with knowledgeable guides, joined a well-known professional wildlife photographer in the beautiful Cairngorms National Park for photos of endangered red squirrels, highland cattle, and red deer. Our expectations for the entire trip were exceeded due to the first class service provided by Andea and Audley.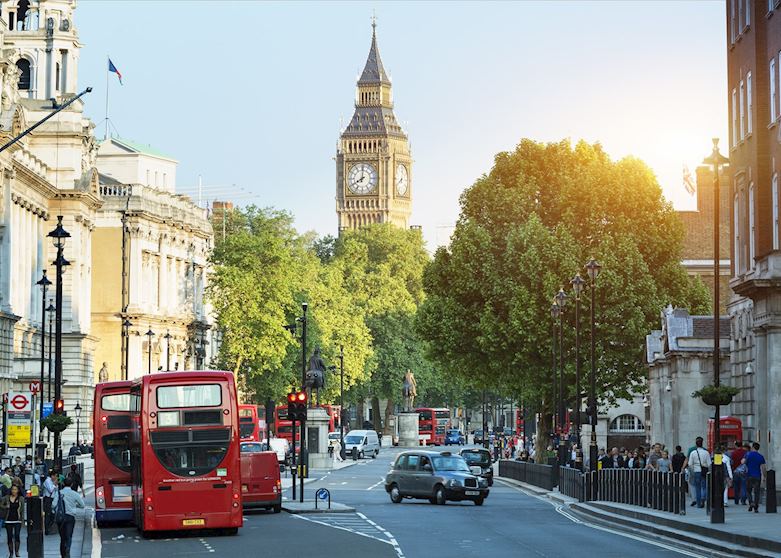 England
London is one of the most vibrant, iconic cities in the world, and having had the opportunity to live there for nearly two years revealed an entirely new side of the city to me. Behind all the glitz and glamour of the UK's most populous and visited city is a quieter London, woven together with charming alleyways, lively markets, and surprisingly tranquil parks.
Taking a stroll along South Bank, sampling cuisines from all over the world at Borough Market, and getting lost down a cobblestoned passageway only to stumble upon my new favorite pub were the things that made me fall in love with London, and these are the memories I want to help others create.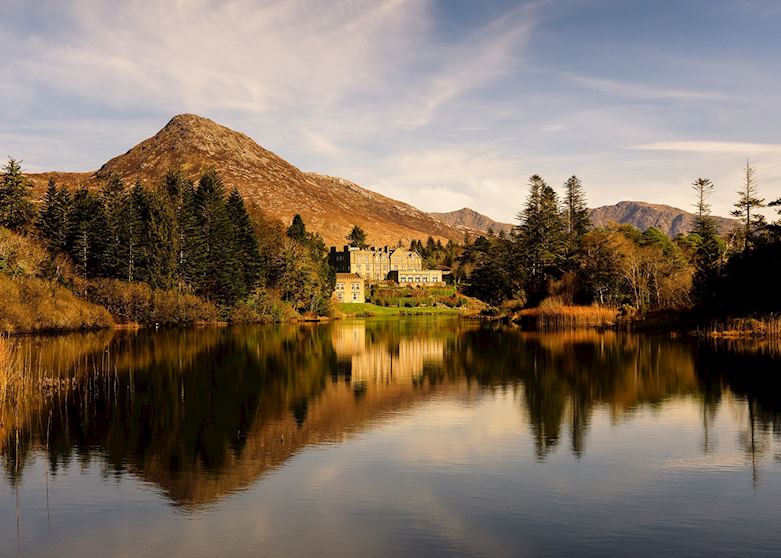 Ireland
Ballynahinch Castle is a charming property and well worth the struggle of trying to pronounce its name. It boasts a kind of understated luxury that's rare to find, combining an incredible fine dining restaurant and lavish lounges with an Irish country charm. It's the little details at Ballynahinch that make it stand out for me; from the fresh flowers to the roaring fireplaces, I felt at home as soon as I walked in.
For me, the best part of the property are the views. From most bedrooms and through the restaurant's floor-to-ceiling windows you can gaze over the hotel's natural backdrop of mountains, trees and the river that flows right past the building.
Guests are encouraged to take advantage of the large estate, which includes private fishing and clay pigeon shooting facilities — the hotel even provides wellies for adventurous walkers. Ballynahinch also has its own classic Irish pub on site, offering upscale pub grub and a more casual atmosphere. Whether for a relaxing retreat or an activity-packed getaway, Ballynahinch would be my number one choice.
I'll never forget when…
My favorite experience was visiting the Cairngorms National Park and Rothiemurchus Estate in Scotland. The Cairngorms National Park embodies that rugged and wild landscape most visitors imagine when they think of Scotland, and Rothiemurchus gives them a chance to get out and explore it.

The afternoon kicked off with a private Land Rover tour of the estate, made entirely unique with a delicious picnic in the middle of an incredible scenic vista. I then got to hand-feed deer — which is much more fun than it may sound. Finally, I had a private fly fishing lesson with a local ghillie. Fly fishing was something I'd never thought I would enjoy so much, but thanks to the great instructors and stunning scenery, I can't wait to get back out on the lake.