Brittany, Greece Specialist
Brittany began her Audley career as a Southeast Asia and Japan specialist before moving on to work within the Greece team, helping to launch it as a new travel destination at Audley. Her passion for travel, specifically to Asian and European countries, began at a young age. Some of her fondest and most memorable travel moments include exploring the archipelago of Komodo National Park in Indonesia, staying overnight at the Elephant Hills tented camp in Khao Sok National Park, having dinner with a Maiko in Kyoto and hiking the caldera of Santorini from Fira to Oia.
Most recently, Brittany went on a five-week trip throughout Greece, including Athens, central Greece, the Peloponnese and a clutch of idyllic islands. As an avid lover of local food, Brittany enjoyed trying out authentic home-cooking classes in Galaxidi and Athens. She also hiked to the monasteries of Meteora — one of her favorite walks to date.
Speak to Brittany

Start planning your trip to Greece with Brittany by calling 1-855-773-6607

Our expectations of the entire trip were exceeded due to the first class service provided by Audley.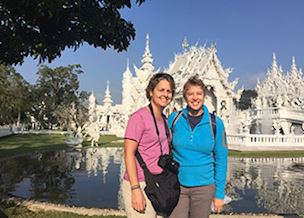 LeeAnn Rogalski traveled to Thailand for 16 days in January 2018, organized by Brittany K
Our trip to Thailand was amazing thanks to our travel planner Brittany, and the service provided by Audley. We sincerely enjoyed our visit to Chiang Rai. We toured the White Temple, coffee plantations and tea plantations. Our guide Anek made the tour extra special with his personal connections. We got a 'Behind the Scenes' tour of the White Temple workshop. Our expectations of the entire trip were exceeded due to the first class service provided by Audley.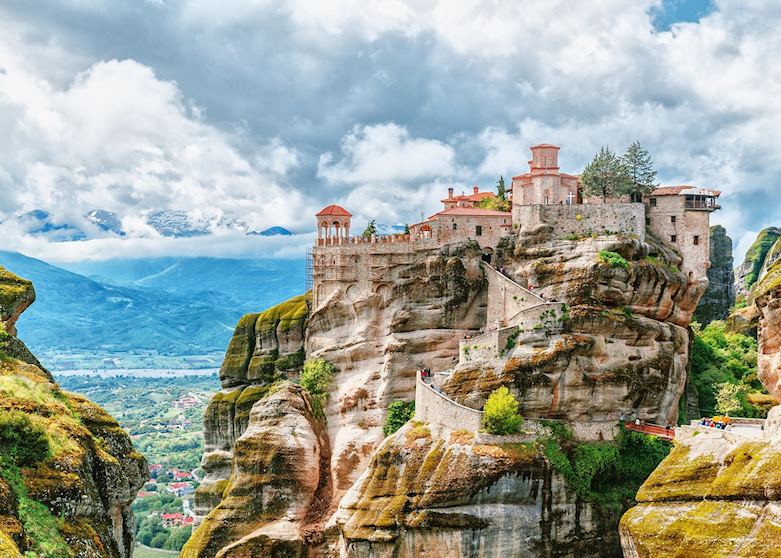 Greece
Meteora is one of those places that you always strive to find on your travels. While you're far from the only visitor during the midday heat, nothing beats the views of the UNESCO-protected monasteries perched high on the rocks during an early morning hike or sunset e-bike tour. It's a place that, no matter how many people are around you, you'll be glad you went, as the scenery can't be compared or replicated. It's a place for adventurous souls who want to hike and cycle all day, as well as those who love to focus on history.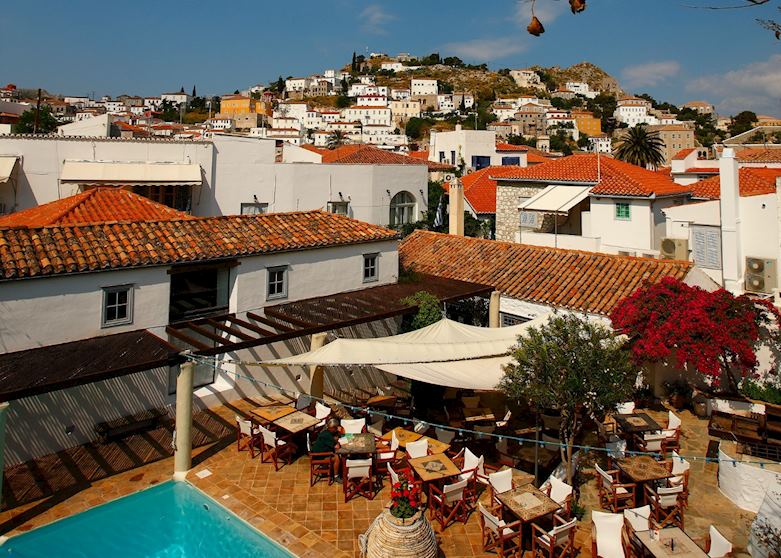 Greece
This charming boutique property is on the tiny island of Hydra, just a short ferry ride from Athens and Nafplio. Ideal if you're looking for peace and quiet, the island has no cars or even bicycles, just donkeys. This is no problem if you're staying at the Brastera, as the hotel is just steps from the island's port and high-end shops and tavernas. The 25-room hotel is housed in a 19th-century UNESCO-protected building once used as a sponge factory, and has retained a sense of its heritage. Staff members greet you at the port with open arms, so it feels like coming home.
I'll never forget when…
One moment that really stuck with me on my recent trip to Greece was my e-bike adventure through Meteora at sunset. At first, I thought we were going to begin the hardest uphill bike tour of my life, but luckily my guide showed me how to use the bike's electric power to help glide me up the mountainous rock fixtures. Exploring the monasteries in the evening, after having seen them in daylight, was vastly different. Watching the sun set over them, I wanted to hit pause forever.