My diverse professional and personal experiences are what led me to pursue a career in travel. Since graduating from college, I've worked in fashion, farming, higher education and even found time to tour with a band. My passion for exploring new places started during my junior year of college when I moved to Italy to study at the Università di Bologna for two semesters. Having grown up in an Italian household, I instantly connected with the people, landscape and food during my time there. Since then, travel and I have become symbiotic.
An avid adventure seeker, I have danced at Burning Man in the Black Rock Desert, jammed under the midnight sun during the summer solstice in Iceland, and climbed up a waterfall in the rainforest of Corcovado National Park in Costa Rica. Travel for me is a way to understand and appreciate the importance of seeing, doing and loving what other cultures and communities value and offer.
Speak to Carly

Start planning your trip to Italy with Carly by calling
1-855-201-7748

The agent assigned to us was not only an Italian expert, but very approachable, engaging and personable.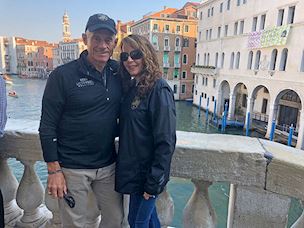 Robert and Michele Caslen traveled to Italy for 7 days in September 2018, organized by Carly P
Audley is knowledgeable and experienced in the region and country we wanted to visit. Plus, they were extremely personable. The agent assigned to come up with our itinerary was not only an Italian expert, but very approachable, engaging and personable. She even surprised us with a note, snacks and bottle of wine when we checked in to one of the hotels.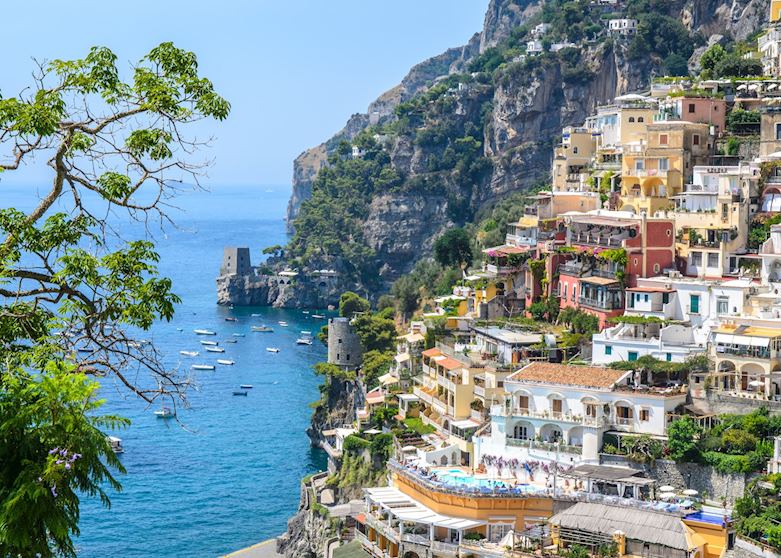 Amalfi Coast Region
It is difficult to have a favorite place in Italy, but there is something magical about being wrapped in the arms of the Amalfi Coast's hills, soaking up the sun on the Spiaggia Grande in Positano that makes all of my worries feel trivial and insignificant. A place of enchantment, Positano offers seaside hikes, yacht trips, and sunset Aperol spritz sips. It's only natural with all of this activity to work up a Mediterranean-sized appetite. With five-star hotel fine dining, nonna-run tavernas, and celebrity-filled hideouts, Campania's rugged yet colorful coast is a mecca for Italian favorites from pasta to pizza to gelato. For me, there is no better way to spend an evening than dining at La Sponda at Sirenuse with views of fuchsia bougainvillea and terraced stucco homes sipping on a glass of prosecco and indulging in their scrumptious Michelin star cuisine.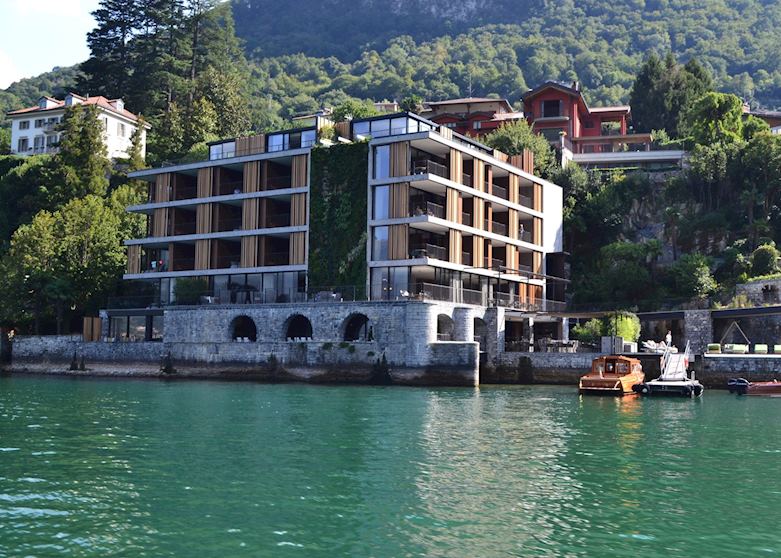 Italian Lakes
As a daughter of an architect, it is only natural that I would be drawn to esteemed designer Patricia Urquiola's recent masterpiece, il Sereno Hotel, in the small province of Torno on Lake Como. The property is perfectly manicured by revered botanist Patrick Blanc with vertical gardens adorning the exterior and interior of the building. Il Sereno's ethos of sophistication presents a freshness to the other opulent destinations on the Lake. There are so many elements of this hotel that I love that embody the meaning of luxury from the sleek suites with floor to ceiling windows providing spectacular views overlooking the lake, to the hotel's Michelin Star restaurant 'Berton Al Lago', built with traditional Venetian Terrazzo and Travertine stone with local flavor permeating each fissure of this impressive accommodation.
I'll never forget when…
It was a beautiful summer evening in Venice. I was (voluntarily) getting lost along the canals and found myself wandering around the Cannaregio district when I saw a group of people being hurried into a small church. Curious about the commotion, I made my way over to the entrance and realized there was a free 'concerto' taking place in 10 minutes. I asked the usher if I could sit and enjoy the show in the back and she practically pushed me through the door. I took a seat on the stair of the old marble staircase (the church was packed from wall to wall), and gazed at the wood, string, and brass instruments in front of me. The orchestra was Austrian and the audience was entranced, we all sat in awe watching the instruments come together to create splendid sounds of favorite masterpieces by Mozart, Vivaldi and Handel. I sat in peace enjoying the music with a familiar voice from beloved travel guru, Anthony Bourdain, resounded in my head, As you move through this life and this world you change things slightly, you leave marks behind, however small. And in return, life — and travel — leaves marks on you. Most of the time, those marks — on your body or on your heart — are beautiful.