Elizabeth, UK & Ireland Specialist
Like most Boston natives, Elizabeth has deep Irish roots and was lucky enough to travel to Ireland extensively in her youth. She discovered her passion for British history, especially all things royal, while studying at Portsmouth Abbey and Fordham University — and on a recent trip to the UK was able to explore every castle she could.
Before joining Audley she worked for the travel magazine Where Boston. In her down time, you can find Liz planning weekend trips for friends, making to-do lists and spoiling her nieces and nephews.
Besides the UK and Ireland, some of her favorite destinations have included Austria, Turkey and Nicaragua. It was at a friend's wedding in Nicaragua that she learned about Audley.
Liz is excited to combine her love of arranging trips and all things British and put it to good use for your next proper vacation to the UK and Ireland.
Speak to Elizabeth

Start planning your trip to Europe with Elizabeth by calling 1-855-390-7744

Elizabeth listened to what we wanted and delivered on every request.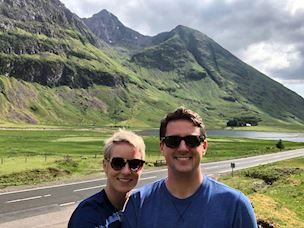 Jason and Melissa Mains traveled to The UK for 9 days in June 2018, organized by Elizabeth M
Probably the best vacation we have been on. Everything went smoothly and we had a blast. Elizabeth listened to what we wanted and delivered on every request. Our only regret was that we didn't have more time. My wife is already talking about going back.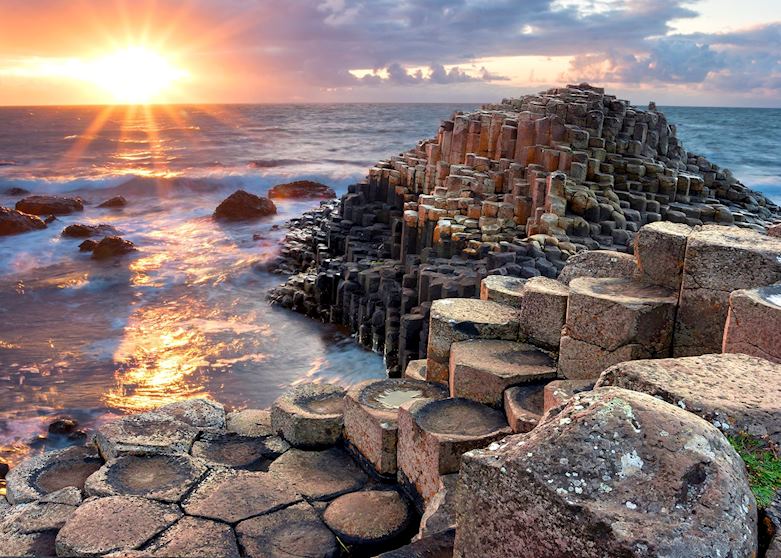 Ireland
Because of its history, many people visit the Republic of Ireland dozens of times before ever venturing to Northern Ireland, but that's exactly why Belfast and the Antrim Coast are so unexpectedly rewarding. Belfast is a vibrant city, filled with sumptuous restaurants, fun nightlife and welcoming people. Major attractions are easily walkable and many of the hotels are both sophisticated and stylish.
Just outside the city, you'll discover vast ocean views along the Antrim coast — which rival anything in the entire United Kingdom. And the locals couldn't be more personable.
As a Game of Thrones — for lack of a better word — fanatic, nothing gave me more joy than seeing actual locations of the show. Our guide was able to combine his tour with seeing the Dark Hedges (otherwise known as the King's Road) and Ballintoy Harbour (aka Theon Greyjoy's home, the Iron Islands). Have your guide tell the romantic tale of Fionn mac Cumhaill before you walk the Giant's Causeway, but make sure you take a minute to soak up the beauty as you climb up and down the volcanic rocks.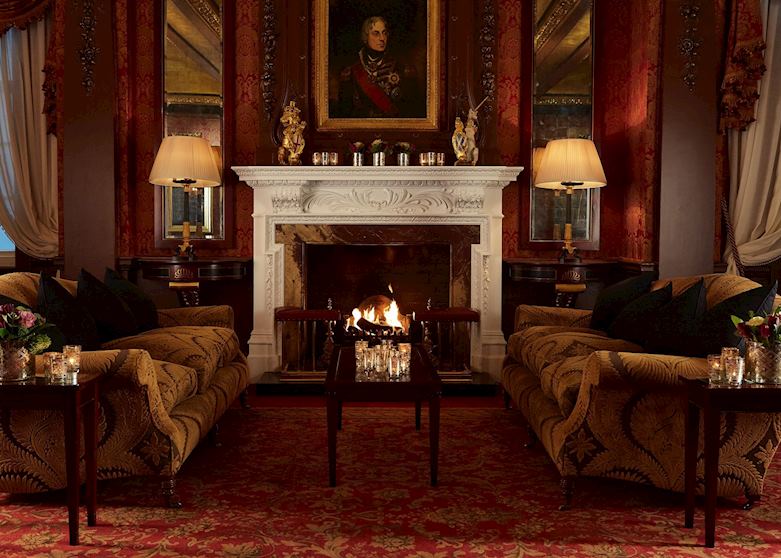 England
If you're spending time in London, you cannot go wrong with The Goring. Set in the posh Kensington neighborhood this last family-owned luxury hotel truly stands out with their fantastic staff, spacious rooms and ideal location. Voted the best hotel for history buffs and best overall hotel in London by AA hospitality in 2018, it's not hard to see why.
What I love about this hotel are all the small details that evoke a true English townhouse; the hand painted walls, the sheep stuff animals they leave in each room for guests and the bright luxe lobby. Not to mention their top class tea service and Michelin star restaurant. They have even managed to have a beautiful traditional English Garden right in the heart of the city. It's no wonder Kate Middleton stayed here the night before her wedding to Prince William; anyone would feel like royalty here.
I'll never forget when…
My most memorable experience was signing the peace wall in Belfast. It was the finale of a black cab tour that focused on the political history of the city and Northern Ireland. Learning about the violent and tragic past and witnessing how far Catholics and Protestants have come by working together was such a privilege. To somehow be a part of history like that is something I know I will never forget.
Photos taken by Elizabeth