I got my first taste of travel as a senior in high school when I had the privilege of visiting the UK with my English class. The tour was based on locations mentioned or key to the literature of Shakespeare, but truthfully, I learned so much more just meeting the local people and watching our dynamic tour guide in action. I remember thinking I wanted a job like hers, opening the eyes of students like me to new places and experiences while getting to explore a country she loved herself. As an Italy specialist at Audley, I hope to bring the country to life for those wishing to travel there, adding the same passion and knowledge to my job as that tour guide did for me so long ago.
Speak to Emily

Start planning your trip to Italy with Emily by calling
1-855-244-1419

Q&A with Emily
What's your most vivid travel moment?
On one of my last days in Italy during my research trip, our guide arranged tickets to see Capri's renowned Blue Grotto. Illuminated by the sun hitting the water through the small aperture in the rock, the cave has electric blue waters that are even more dazzling in real life than they are in pictures. I was in awe as our Italian guide rowed us around, singing 'Volare'. His voice reminded me of my grandfather's, an Italian-American who grew up singing to tourists visiting the North End of Boston. I felt so close to him then, I was moved to tears.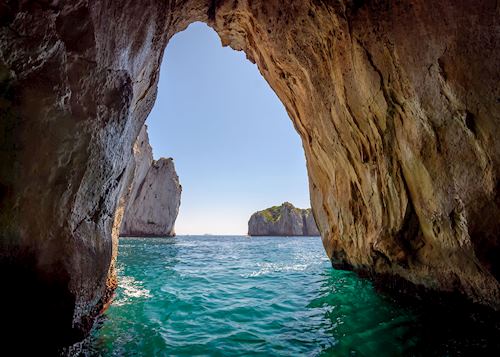 Where would you love to travel next?
Having read Elena Ferrante's My Brilliant Friend and visited the Naples she so vividly describes, I now have my heart set on getting to Ischia, a volcanic island in the Bay of Naples that plays a key role in the story. It's described as a peaceful, otherworldly place with thermal baths and beautiful gardens that sounds idyllic to me.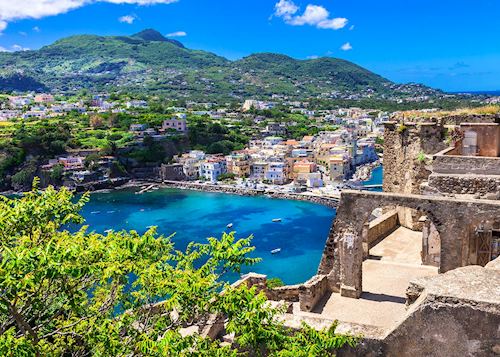 Which book, film or artwork captures Italy the most?
During my last trip to Italy I read My Brilliant Friend, the first book in Elena Ferrante's best-selling Neapolitan series. The story is set in post-war Naples and follows the lives of two young girls caught between their own ambitions and society's expectations for them to marry. It vividly describes the vibrant, gritty and soulful streets of Naples, and walking the back lanes in person, it was easy to imagine being the six-year-old Lila playing on the street, hearing the ocean in the distance, a metaphor for her elusive dreams.