Eric, Italy Specialist
A Boston native, I was first exposed to travel on a trip to Italy during high school, having studied the language and garnered a keen interest in Italian art and history. This made me decide that exploration was a priority after graduating. Deferring my acceptance to college for a year, I got a work visa and headed for New Zealand, where I spent a year working and exploring the country extensively.
I went on to study Italian with Tourism Management at Napier University in Edinburgh, Scotland, spending my third year in Rimini, Italy. This enabled me to learn the language, and I also became involved in the music scene, working as a pianist and producer of music. Upon graduating, I returned to Boston, eventually turning my love of travel into a career by joining Audley. After working as an Australia and New Zealand specialist for four years, I joined the Italy team. Returning to the country rekindled my passion for its art, history, food, and music.
Speak to Eric

Start planning your trip to Italy with Eric by calling 1-844-250-3410

Audley arranged 9 flights, 3 car rentals, 15 types of accommodation and more than 15 tours - and everything went smoothly.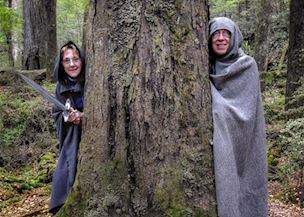 Ivars and Rebecca Zvirbulis traveled to Australia and New Zealand for 38 days in March 2016, organized by Eric
We were very impressed when at the last moment we wanted to make a change that required Audley to make several quick alterations to our itinerary and they were able to find both air reservations and hotel accommodations for us. The most impressive part was that Audley arranged 9 flights, 3 separate car rentals, 15 accommodations and over 15 tours, and everything went smoothly. We can truly say that our Audley specialist Eric patiently listened to our preferences and planned the trip consistently with our interests, mixed with his thoughtful recommendations. Virtually every day was a highlight.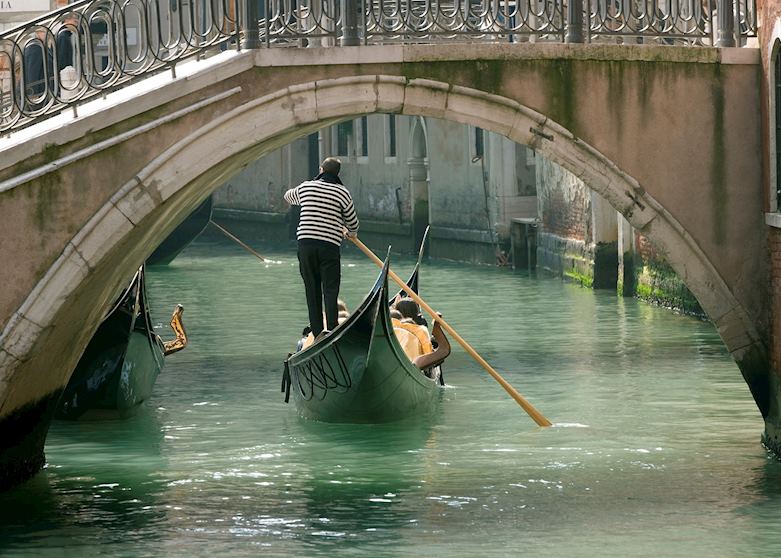 Italy
Aside from Venice's unique standing as a 'city on water', its history is equally fascinating and one-of-a-kind. Through the centuries, Venice was heralded as a political juggernaut, whose government was run by the publicly elected Doge. Citizens of Venice enjoyed the rare privilege of voting for their ruler, and this political freedom may be a contributor to the vibrant arts and music produced there over the centuries. Getting lost amongst the canals and alleyways of Venice is an intoxicating experience all on its own, especially when considering the many stories each one holds.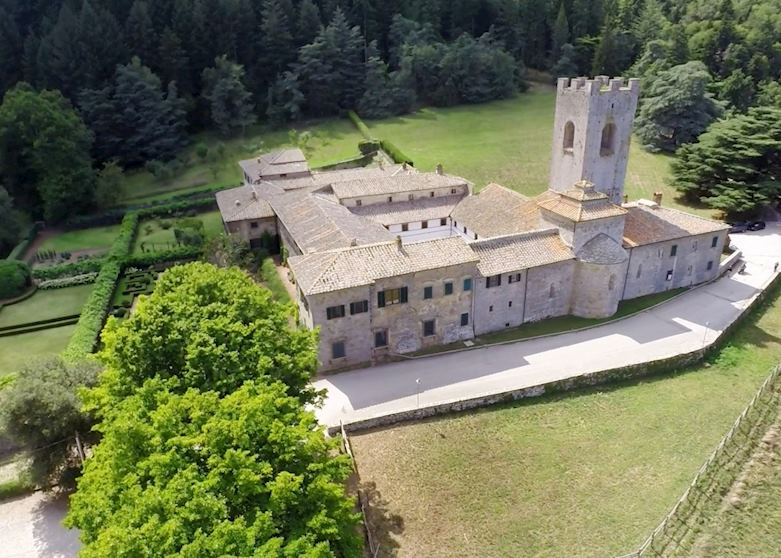 Tuscany
Nestled in the countryside of Tuscany's Chianti Classico wine region sits a centuries-old Badia (abbey) which is today a prime example of Italy's agriturismo movement. Agriturismo has reinvigorated many ancient structures throughout rural Italy to become places that preserve traditional culinary and lifestyle practices. Staying in them allows you to escape from Italy's mass tourism. The tranquility you feel when walking through the vine-lined gardens pays testament to the pious silence adopted by the monks who settled here nearly 1,000 years ago. A stay at Badia a Coltibuono is made complete with a cooking class and tours of the property's own vineyards and olive groves.
I'll never forget when…
Fascinated by our planet's geological history, I was in my element when touring Herculaneum and Pompeii. Our local guide kept us on our toes as we walked through the ancient streets, pointing out different buildings to paint a picture of how life was for Romans in these spa towns before the eruption of Mount Vesuvius buried them in ash. The black volcanic soil surrounding Vesuvius is incredibly fertile, and yields some of Italy's most prized grape vines. We enjoyed a wine-paired lunch at Le Lune del Vesuvio, a family-owned winery and restaurant. All the food and wine was local to the vineyard and adjacent farm, and the family's passion for their produce was clear as we dined on their delicious bread, cheese, pasta, and wine.