Evan, Italy Specialist
My first time in Italy was on a study abroad program in Florence where I planned to live for a semester. The first Italians I got to know were a pair of sisters who ran a local pizza shop. The food was so good and their welcome so warm I returned several times a week. It was an experience I found repeated all over the country and I soon decided to extend my stay to a full year. Exploring the country from Lake Maggiore and Lake Como in the north to the Amalfi Coast and Sicily in the south, our Italian professors pointed out the differences in food and culture from region to region and I was fascinated by how many different versions of Italy there were. It was at that point that I concluded I would need to come back over and over again to really get to know the country.
Speak to Evan

Start planning your trip to Italy with Evan
Q&A with Evan
What's the best local dish you've tasted?
Pici al cinghiale is one of the most renowned Tuscan dishes and my go-to meal when I'm there. Pici is a fresh, hand-rolled pasta, that originates from Siena and looks a little like fat spaghetti. It's served in a slow-cooked, tomato-based ragù, but instead of beef or pork, the meat used is cinghiale (wild boar) which is seasoned to perfection and cooked slowly until it's incredibly tender and just melts in your mouth. The dish is a local speciality, and if you order it you will most likely receive a smile of approval from your waiter.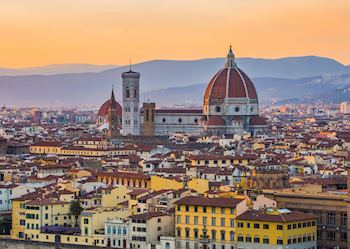 What's your most vivid travel moment?
My first time in Florence, I got off the train with all my bags and took a taxi to my school. I remember looking out the window and seeing all the little food shops and bakeries as we squeezed down streets barely wide enough for the taxi. Then, out of nowhere, the Duomo appeared, a massive, ornately decorated cathedral clad in white and green marble. Right there and then I knew I had picked the perfect place to study. By the time we had driven along the Arno River past beautiful medieval buildings and stopped at my school, I was hooked.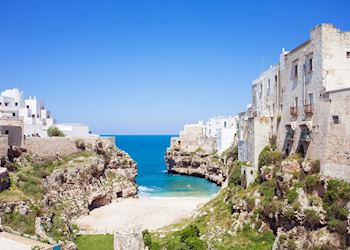 Where would you love to travel next?
Puglia. I have only ever heard amazing things about this region of Italy. When I am at a restaurant and have a particularly tasty dish, the waiter always tells me it's from Puglia. On top of that, people are always showing me pictures of gorgeous beaches and the cutest hillside villages, I can't wait to go.