Jackie, France Specialist
My love of travel stems from my first international trip: a two-week student exchange scheme to France when I was in high school. I instantly became obsessed with roaming the streets of small French villages, people watching at pavement cafes and tasting all the bold dishes France has to offer. Not only did I come home with the intention of exploring the world, I came home with a new-found love of one of Europe's most beautiful countries. Since then, I have had the opportunity to travel to England, Ireland, Australia and New Zealand. Each of these trips allowed me to experience cultures other than my own, something that has become the highlight of every trip. With many more countries to check off my wish list and an indefatigable curiosity about the world, working with Audley offers me a chance to share my knowledge while helping others to expand theirs.
Speak to Jackie

Start planning your trip to France with Jackie
Q&A with Jackie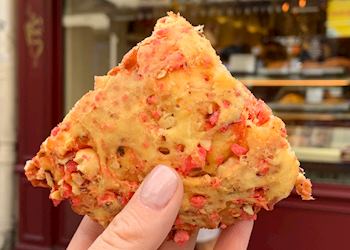 What's the best local dish you've tasted?
France is known for having boulangeries and patisseries around every corner and the freshly baked baguettes, croissants and pain au chocolat are just as tempting as the glazed fruit tarts, millefeuilles and macarons. On a pastry tour in Paris, I fell in love with la Praluline, a rich, buttery brioche studded with rose pralines. It instantly caught my eye with its pink flecks of rose sugar, almonds and hazelnuts throughout the loaf. I have been dreaming of this treat ever since I tasted it in the Marais, an amazing shopping and food district I could wander for hours.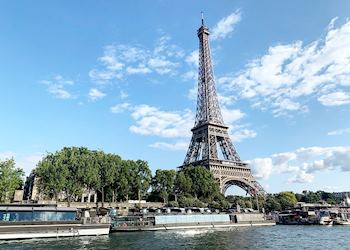 What's your most vivid travel moment?
Arriving in Paris for the first time, I was struck by how something as simple as drinking a cup of coffee could be so different from one country to another. As I wandered the city streets, on a work day, people were sitting out at pavement cafes everywhere, chatting with friends. It was something so prosaic yet so different to the high-pressure work mentality in the US, that I just had to order a latte and take it all in. Sitting there, watching the people around me and listening to the beautiful French chatter was a storybook start to my trip.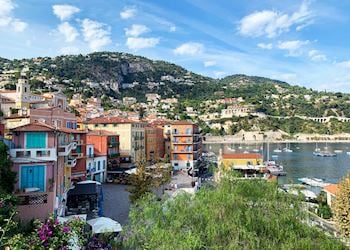 Your best piece of travel advice?
My best piece of travel advice is to put your phone and map away and explore without any direction. There's no better way to get to know a new destination. See the landmark sights before setting out so you have no fear of missing out, and then set yourself free to roam aimlessly. You'll experience life as a local, trusting your instincts to guide you. You never know what you might stumble upon, a traditional cafe well off the beaten track, a flea market, vintage shop, cheesemongers or some street art, any of which could very well become a highlight of your trip.