Jackie's passion for travel started in college when she moved from Southern California to attend school at the University of Miami, Florida. In her junior year she circumnavigated the globe, visiting 13 countries, learning about the different cultures.
Jackie has been with Audley since 2015 where she first started out as a specialist for the Middle East. She spent several months traveling throughout Egypt, Jordan, and Morocco visiting all of the major historical sites, as well as many unique and less visited regions. She then decided to expand on her knowledge of the British Isles and joined the Europe team at Audley. Jackie spent six weeks traveling throughout England, Scotland and Ireland visiting castles, cathedrals, war sites, whisky distilleries, and much more. Along with the dramatic landscapes, she also fell in love with the local cuisine, friendly people and charming countryside villages.
Speak to Jackie

Start planning your trip to Europe with Jackie by calling
1-844-250-3436


Recommend Jackie to someone you know
Help your friends and family discover the world with Audley. Recommend Jackie today.
Every piece of our Egypt trip exceeded expectations –in both the joy of being in a country with such rich history, and in having every piece of our adventure taken care of professionally and seamlessly.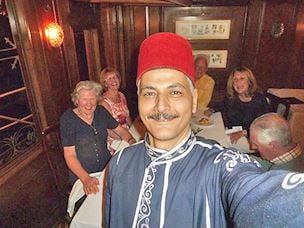 Adele traveled to Egypt for 10 days in January 2016, organized by Jackie Roth
Every piece of our Egypt trip exceeded expectations –in both the joy of being in a country with such rich history, and in having every piece of our adventure taken care of professionally and seamlessly. Jackie and her Audley partners had every piece of our trip perfectly coordinated. Everyone was prompt, professional and most helpful. I don't think we have ever traveled to a country which has such high standards for its tourism representatives. They work hard and provided us perfect comfort and information. With all of Jackie's excellent arrangements, answers, and helpfulness our trip to Egypt was just awesome. I am looking forward to doing it again.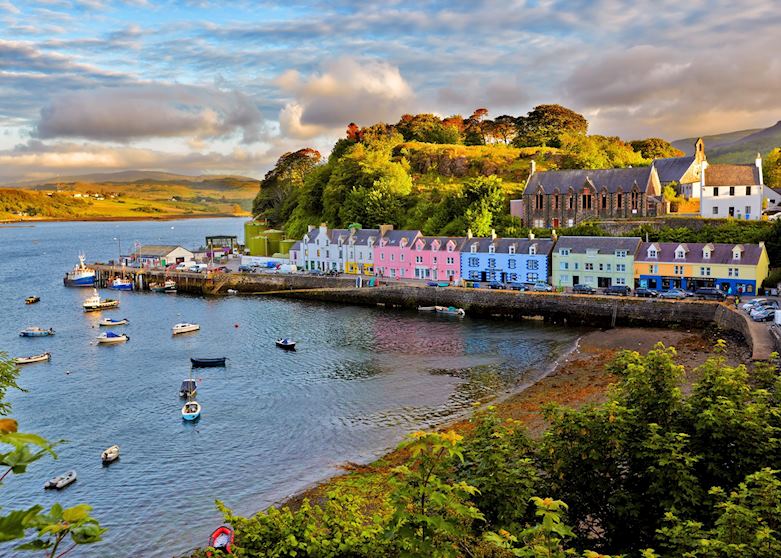 Scotland
There is something incredible and soul-cleansing about the contrast between lush, towering peaks and the nearly uninhabited valleys in the Isle of Skye. The scenery alone left me short of breath. With all 'one-way' winding roads out to Skye, it is certainly harder to get to than most places, which makes the visit that much more rewarding.
The local fishing village of Portree, perched on a hillside overlooking the bay, is filled with amazing restaurants which all promote and use locally farmed produce. Some unique experiences in Skye include hiking the Old Man of Storr, or even fly fishing with a local gillie. Of course, after every long day, it's always fun to end up at a local pub for a refreshing beverage.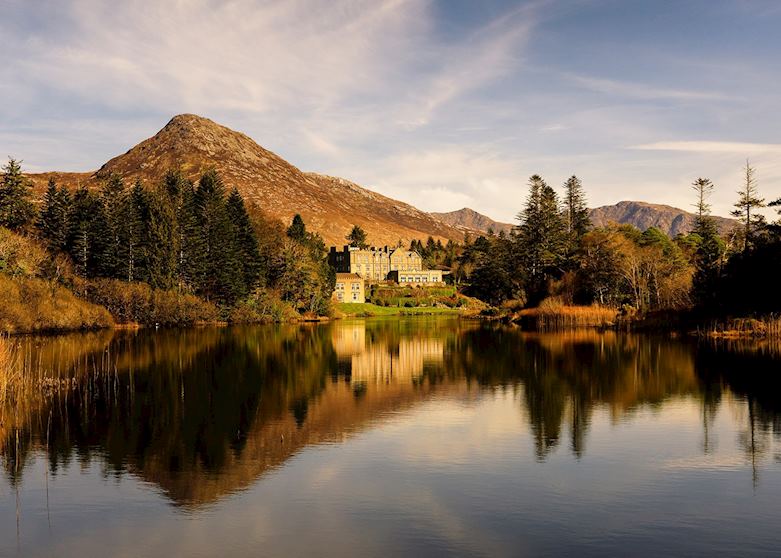 Ireland
Ballynahinch Castle, nestled in the heart of Connemara National Park in Ireland, is without a doubt, my favorite accommodation. It's a luxurious, yet unpretentious retreat located on 450 acres of private woodland, rivers, and walking trails.
Ballynahinch is great for people of all ages as they offer several activities and private guided excursions on site, including their famous salmon fishery experience, with a local gillie. It's such a great way to experience the untouched nature of Ireland — and it's pretty nice to get off the grid for a few days.
I'll never forget when…
While staying in the Cairngorm National Park in Scotland, I had the opportunity of spending the day with one of the expert park rangers, and experiencing it from their 'behind-the-scenes' point of view. We started by hopping in his Land Rover and off-roading through the park, passing wild bulls, horses, families of sheep and even new-born lambs. Once we'd got to a lookout point where the trees cleared, our ranger set up a lovely picnic lunch, overlooking the snow-capped mountain range in the distance.

After an unforgettable lunch, we continued driving through the National Park where we came across a herd of roe deer. Our ranger whistled and in a heartbeat, they came running over the hill, where I had the opportunity of feeding the deer right from the palm of my hands. To cap everything off, I ended the day by fly fishing on a completely desolate lake, with an expert gillie.