Julia, Italy specialist
While studying government at Colby College in Maine, Julia had the opportunity to spend four months living in Copenhagen, Denmark. During her time abroad, she traveled throughout Europe, but it was in Italy where she really fell in love with the country, culture, and its people. After college, she started a career in university advancement but after a few years of fundraising, she realized that the travel industry was her true calling. Since joining Audley, she continues to visit Italy annually to explore more of its unique regions and cities throughout her extensive research trips.
In order to keep up with her love for food and wine, Julia enjoys trying out new restaurants in the city of Boston. She also runs the occasional race and is an avid Boston sports fan.
Speak to Julia

Start planning your trip to Italy with Julia by calling 1-855-724-1403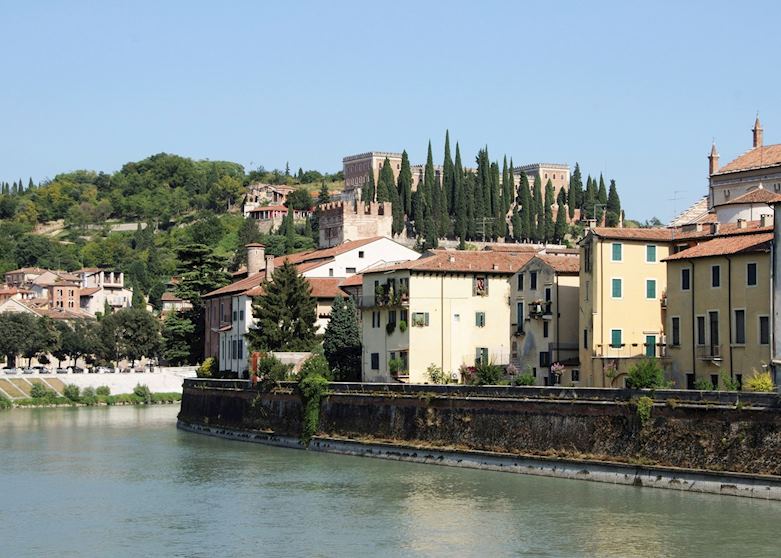 Italy
I was surprised when Verona quickly became my favorite destination in Italy. This quaint, medieval, town is incredibly walkable and breathes history. While many travel to Verona because of Shakespeare's Romeo and Juliet, the city has so much more to offer than Juliet's Balcony. Explore the city on foot to see the Hapsburg seat of government in Verona, Venetian Villas, and Castle Vecchio built by the Scala family. With many inner courtyards and small side streets, you will find amazing restaurants within the city center or venture out to the river for dining along the banks. With its rich history and generally smaller crowds in comparison to other Italian cities, Verona is a must see. If you travel during the summer, make sure that you attend an opera in the amphitheater.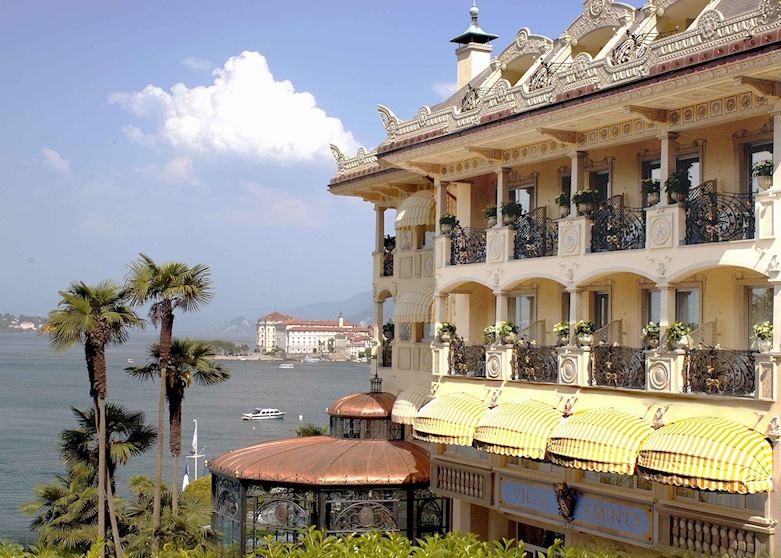 Italian Lakes
The Villa and Palazzo Aminta is perfectly located on Lake Maggiore with an unparalleled view of the Boromean Islands. Close to the town of Stresa but a little removed from the main strip, Aminta offers two restaurants, an outdoor pool, and a private beach. Built by a navy captain and named Aminta in honor of his wife, the hotel maintains the traditional romance of the property through its upscale mix of modern and classic design. This hotel is full of surprises, my favorite being the spa which is located in a grotto under the property. Relax in the Jacuzzi, steam bath, or book a personal massage in one of the five treatment cabins. For those looking to relax in luxury on the Lakes — Villa and Palazzo Aminta is the perfect spot.
I'll never forget when…
While in Rome, I had the opportunity to travel through the city on a Vespa tour. Despite my initial nerves, it was by far a standout tour from my trip. I had never been on a Vespa let alone traveled through Italian traffic on two wheels. My guide drove out of the city center to visit the Aventine Keyhole for an incredible view of St. Peter's Basilica and stopped by important sites that are not typically visited on a classic trip to Rome. Perhaps my favorite part was the Non-Catholic Cemetery, best known for its Egyptian Pyramid of Cestius and the grave of John Keats. We even made time for a gelato and coffee break in the middle of the tour. I highly recommend this experience for anyone who wants to get a little off the beaten path and experience Rome like a local.