Max is a Massachusetts native, originally from Leominster. After graduating from UMass and interning at Disney World, he spent five years working in financial services. His love for travel grew during trips to the Grand Canyon, Oregon, Canada, Alaska, Belize, Cozumel and Costa Rica.
However, it was a trip to Ireland that resonated most deeply as he connected to his family ancestry and fell in love with the rich culture, scenery and natural beauty. He soon signed on with Audley to trade stocks and bonds for castles, palaces and adventure. Audley has given him the chance to dive deeper into Ireland, while also getting to explore England and Scotland.
In his spare time Max is an avid craft brewery enthusiast. He also enjoys weightlifting, playing the acoustic guitar, and following UMass's sports teams across the country in the distant hope that the glory days of 90s basketball will return.
Speak to Max

Start planning your trip to Europe with Max by calling
1-855-390-7743


Recommend Max to someone you know
Help your friends and family discover the world with Audley. Recommend Max today.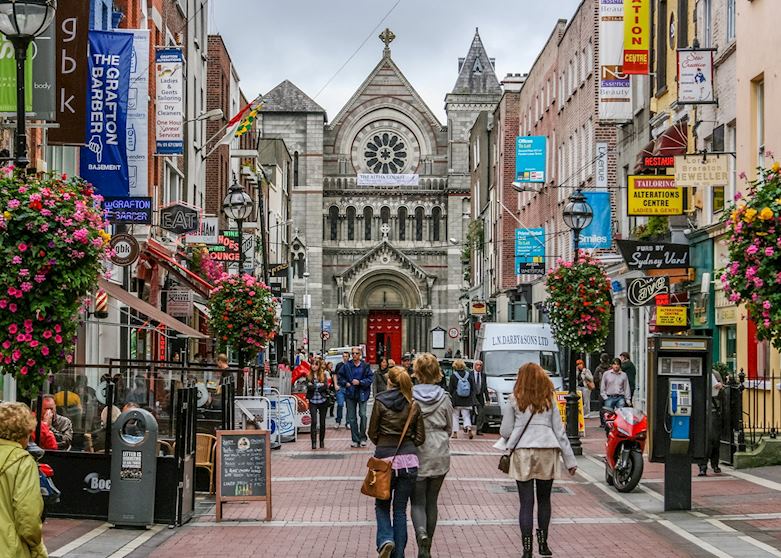 Ireland
The capital city of the Emerald Isle is an ancient place bustling with youthful energy. The result is a truly inimitable city that seamlessly blends vibrant nightlife with Irish culture and authenticity. The city's green gardens and architectural feats provide the backdrop to many quintessential Dublin activities, ranging from food experiences to guided tours explaining the city's relationship with Ireland's turbulent past and struggle for independence.
I enjoyed visiting Dublin on my own, but working with Audley has taught me how to dig below the surface and appreciate the best the city has to offer. And when you're done with a long day touring the city, weary from pounding its (very walkable) streets, you'll be able to enjoy the freshest pint of Guinness you have ever had at virtually any pub you go to.
I'll never forget when…
On my most recent visit to Scotland I had a day at leisure and took up a friend's recommendation to hike up Arthur's Seat in Edinburgh. It was hard to imagine a more impressive view being so easily accessible from the heart of a major city. I took the 'hard' route which put me in my place physically (don't worry, there's an easier way up!), but within less than an hour I felt like I was standing on top of the world, with views of the city skyline and rolling green hills for miles. Edinburgh is a wonderful city, full of surprises — and this was certainly my favorite.