Natalie, Italy Specialist
My first visit to Italy was during a six-month backpacking trip around Europe. I managed to balance visiting cities and major landmarks I'd always dreamed of with spending time in quieter, more rural areas and getting to know local people. When I came home and everyone asked about the highlights of my trip, Italy was always the obvious answer. Coming from a food-related background, I was so excited to try the regional dishes in each place I visited, but I wasn't expecting to be so blown away by the people and culture. Returning to Italy with Audley, I got to see even more of the country, and came to understand how different each city and region is and loved discovering the individual quirks of each new place I visited from local traditions and lifestyles to the food, fashion and scenery.
Speak to Natalie

Start planning your trip to Europe with Natalie
Q&A with Natalie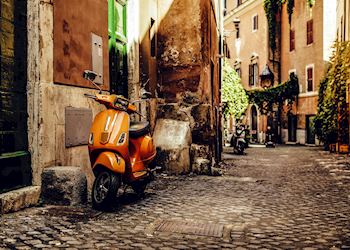 What's the one thing you always pack?
It sounds obvious, but comfortable shoes. It's always tempting to want to match the chic style of the Italians, but between the amount of walking you'll be doing and the uneven cobblestone streets, you'll regret not having something supportive and comfortable.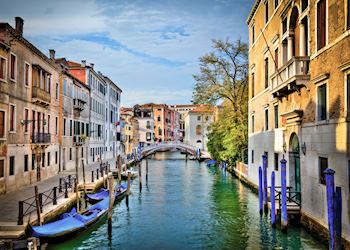 Which book, film or artwork captures Italy the most?
One of my preferred books of all time is The City of Falling Angels by John Berendt. It begins with the 1996 fire at Venice's renowned opera house, La Fenice, and goes on to paint a revealing picture of the city and its people. I was re-reading it the last time I was in Venice and was struck by how much some things have changed over the last century and how others don't seem to have changed at all. Berendt's extensive research means you get an authentic insight into the daily life of this incredibly well-known but little-understood city.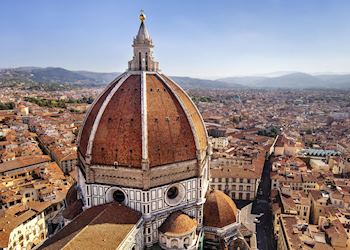 Your best piece of travel advice?
I'd recommend making sure you have at least three nights in every city you choose to visit in Italy. Each city has landmark sights that you'll want to visit and have time to appreciate, but they also have quieter districts full of ornate churches, smaller museums, little shops, and cafes, bars and restaurants that offer an authentic insight into local life, so you'll want to make sure you have time to explore off the beaten track and get that more local experience too.