Rebecca, Spain & Portugal Specialist
My passion for travel began when I was 14. I participated in an exchange program through my high school and lived with a family in Santiago de Compostela, Spain and quickly fell in love with the Spanish culture and lifestyle. This immersive experience guided me in making the decision to study Spanish in college and study abroad in Madrid for a semester.
My time in Madrid opened my eyes to Spain's rich culture and food and its friendly and welcoming people. I spent nearly every weekend exploring and caught a travel bug that I haven't been able to shake. I later spent a couple of years in sales at a tech start-up in Boston, but jumped at the opportunity to return to the world of travel with Audley. I'm excited to share my passion for Spain and Portugal and show others just what made me fall in love with these countries.
Speak to Rebecca

Start planning your trip to Europe with Rebecca
Q&A with Rebecca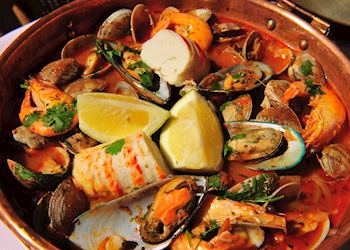 What's the best local dish you've tasted?
The one thing I always seek out when in Portugal is cataplana. It's a dish named after the pot it's cooked in, a traditional copper pan shape like a clam that's filled with a hearty combination of vegetables, spices and seafood to create a tempting stew. It's from the Algarve and when I was there, I took a cataplana cooking class where we shopped for seafood and vegetables in the local market and then learned how to cook them. The best bit is the big reveal when the pot is opened and a mountain of spiced mussels, shrimp, razor clams and fish fillets is unveiled.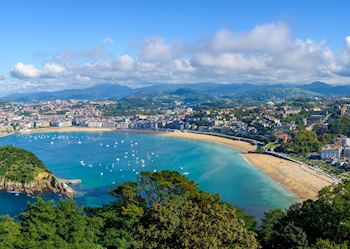 Where would you love to travel next?
I would love to visit San Sebastián, Spain. The beaches look so inviting and the region's growing reputation as a foodie destination really appeals to me. I've heard hopping from bar to bar eating pintxos, the regional variation on tapas, is an amazing culinary and social experience.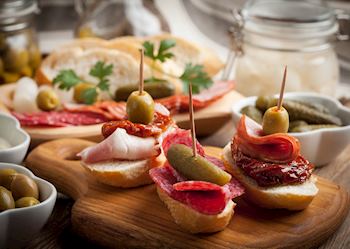 Your best piece of travel advice?
Ask the locals for tips. The local people always know which are the best restaurants and dishes to try, and as an adventurous eater, I always go with the recommendations of my guides and waiters and have yet to be disappointed. Spain's tapas-style dining also allows you try a little bit of everything which offers a really good feel for the local food.