With Irish-born grandparents, Shannon's childhood was filled with the music, wit and stories of the Old Country. Shannon brought these stories to life by visiting Ireland before her freshman year at Providence College. Her bond with the Emerald Isle then impelled her to attend University College Dublin for a semester. She fell in love with the vibrant energy of the city, the rolling green hills of the countryside, and the charming people. Throughout her time in Dublin, she had the opportunity to travel extensively throughout Europe; among her favorite European countries (besides Ireland of course) are Italy, England, and the Netherlands.
More recently, she's indulged in her adventurous spirit, hiking to waterfalls in Scotland, kayaking in Killarney, making Irish bread outside of Belfast, and climbing the steps to the dome at St Paul's Cathedral in London.
She's excited to share her passion at Audley and can't wait to get back to the UK and Ireland.
Speak to Shannon

Start planning your trip to Europe with Shannon by calling
1-855-390-7745


Recommend Shannon to someone you know
Help your friends and family discover the world with Audley. Recommend Shannon today.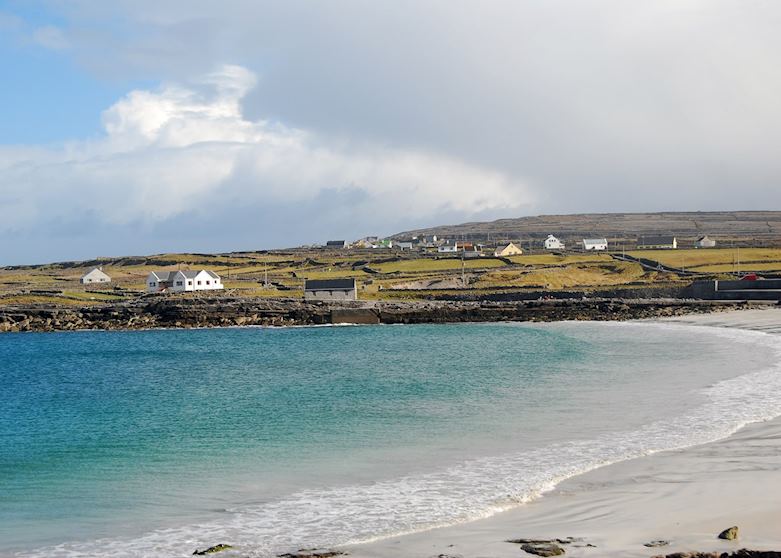 Ireland
Inis Mór has always held a special place in my heart, filled with relatives and ancestral routes. While small, quaint towns fill the Irish countryside, no place quite compares to Inis Mór and the other Aran Islands. It's as if time has stopped on this tiny, picturesque island. Set away from the mainland, Inis Mór embodies a traditional Irish experience away from large groups of tourists.
To reach the island is an experience in itself: you either board a ferry or take a quick six-minute flight. I'll never forget my first time stepping off the ferry onto the island: water reminiscent of the Caribbean crashed onto a white sand beach and jaunting cars eagerly waited for potential passengers. Aside from admiring the beautiful scenery, I was most impressed by the lesser-known attractions that fill the island. Dún Aonghasa is a must-see, offering amazing cliff views arguably more spectacular than the Cliffs of Moher.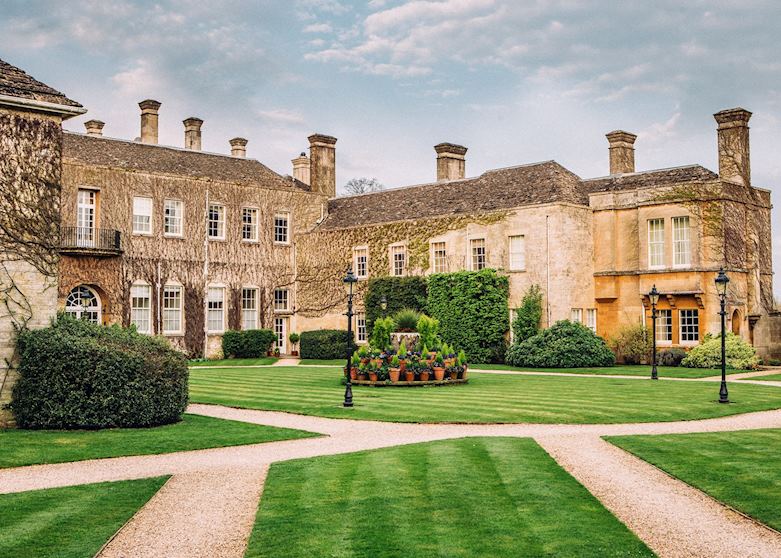 England
Through Audley, I've had the opportunity to see and stay at numerous historic and luxurious hotels throughout the UK and Ireland. However, Lucknam Park, located just outside of Bath, truly stands on its own. While a luxury, country home in nature, you'll be treated like English royalty here. The hotel is set on extensive manicured grounds and is a short drive to central Bath.
Whether you're looking to kick back and relax or indulge your adventurous side, the hotel offers something for everyone. Horseback riding is always a highlight for me, and Lucknam Park conveniently offers trail rides on the property. The hotel also has a fully furnished gym, spa, and wellbeing facility. Whether a spa treatment, fitness class, or a swim in the pool appeals to you best, you'll leave refreshed and relaxed. Despite the wealth of facilities here, my most memorable experience was simply enjoying a cup of tea and reading a good book by the fire in the lobby, which was comfortable and homey.
I'll never forget when…
What I like most about travel is having the opportunity to immerse yourself in the local culture. I was lucky enough to get my hands dirty with an Irish local, Tracey, to create delicious and traditional Irish bread. Unlike a typical cooking class, this was located in Tracey's thatch-roofed farmhouse. With tea and laughter on the menu, we prepared a few different types of breads using local ingredients. The best part, of course, was enjoying all of the goodies afterward.

I particularly liked the Irish soda bread, which tasted just like my grandmother's homemade bread. You even get to bring home ingredients and recipes to mix up your own taste of Ireland upon your return home.