Talia, Morocco, Portugal & Spain Specialist
Born in Ukraine and raised in Saudi Arabia, I have always had a passion for travel and learning different cultures. I studied in California and Amherst, finishing my Hospitality degree in southern Spain. After working in hotels in China, I couldn't resist the temptation to return to the Middle East. Before long, I found myself waking up to sunrises on the Dead Sea in Jordan, picking fresh olives in the markets of Amman and driving past the breathtaking skyline in Dubai.
In 2016, I moved to Boston and became a Middle East specialist. Here, I was able to share my passion for travel and got the opportunity to further explore the highlights of Morocco, Jordan and Israel. Deciding to combine this with my passion for Spain, I joined the Spain and Portugal team as one of its first specialists.
As part of my introduction to the new team, I spent six weeks traveling the length and breadth of the Iberian Peninsula, enjoying everything from cooking classes and tapas tastings to coastal hikes, river cruises and fado performances. Uncovering the hidden highlights of the region, I gained a new understanding of the diversity of food, landscapes and cultures the peninsula has to offer.
Speak to someone
who's been there
Start planning your tailor-made trip by calling one of our destination specialists at 617-223-4500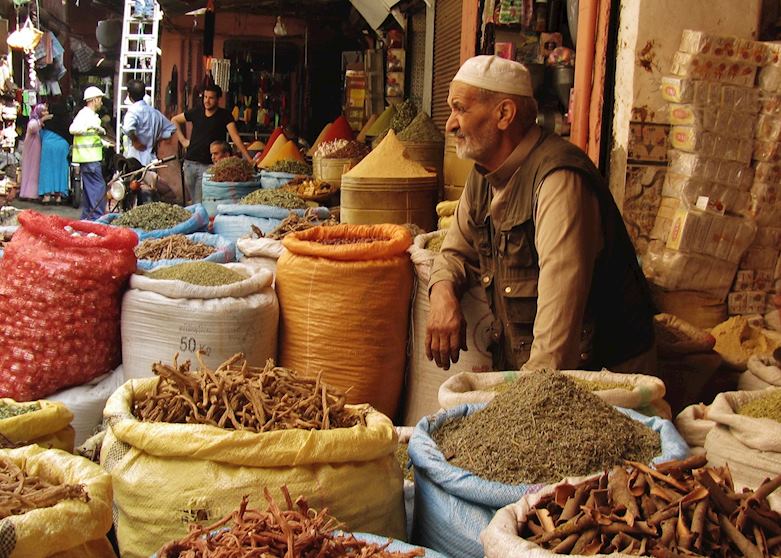 Morocco
Stepping into Marrakesh is like stepping into an another world. Walking through the medina you bump into a timeline of history seeing men carry merchandise on donkeys, women drive motorcycles to work and boys play barefoot with a ball. Navigating through the thin, snake-like streets of the souqs you encounter handiwork the detail and quality of which is hard to find in this day and age of machines. Although the city is filled with hustle and bustle of commerce, once you step into a Riad, the world melts away and you find yourself in an oasis. With all of its perfect imperfections, every traveler finds something for them in Marrakesh.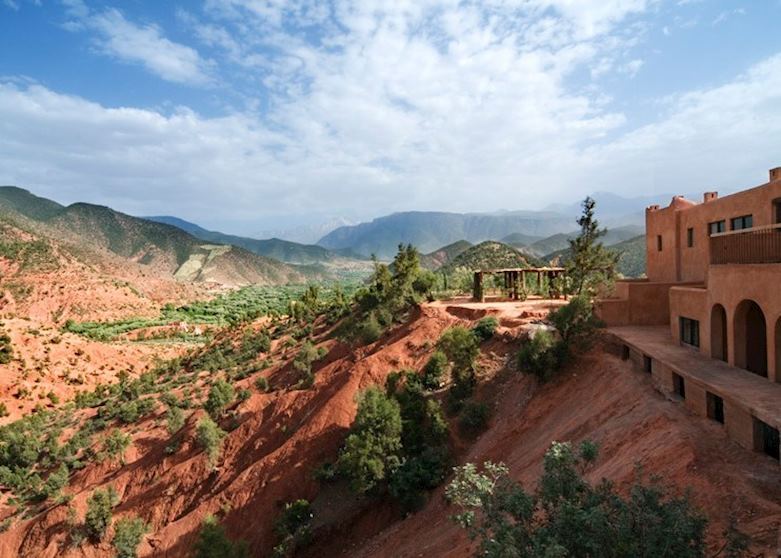 Morocco
This property has the most breath-taking view of the mountains. The Kasbah has its own swimming pool and vegetable patch with some very friendly animals. The rooms are specious, clean and comfortable with a balcony and a fireplace that is lovely to have in the winter. I would highly recommend the three course dinners provided at the property featuring local ingredients. Each dish is a delicious masterpiece. With its secluded location and limited internet connection, Kasbah Bab Ourika is the perfect place to relax, unwind and be mesmerized by the beauty of nature.
I'll never forget when…
We arrived at the Faro market in the morning, just as the locals were finishing off their gossip and cups of coffee around the market square and preparing to go grocery shopping. I had a list of the ingredients I needed and ended up going from stall to stall inspecting the vegetables and sizing up the fish. All the vendors were extremely friendly and passionate about their goods. At a seafood stall, the fisherman told me where the lobsters he was selling had been caught and even pulled out a female lobster, showing me the roe she had hidden between her fins. It was great to be able to have a peek at the day-to-day life in Faro and then get to prepare a traditional meal afterwards.