Bradley, Egypt & Jordan Specialist
My desire to travel traces back to my junior year of college when I was fortunate enough to study abroad in Europe. I spent a semester Florence, Italy and while I was there, I was able to visit a new country almost every weekend. When I returned home, I knew I wanted to get back to Europe as quickly as possible. Right after graduation, I went to work for a student travel company in Florence and over the course of the next year, I was able to broaden my travel experience considerably, journeying all over Europe, to Canada and finally to Egypt. This solo trip to Cairo ignited a love for the Middle East that has only deepened with time. I have since returned to Egypt and visited Jordan as part of my training with Audley, and I can't wait to share their treasures with you.
Speak to Bradley

Start planning your trip to Middle East with Bradley by calling 1-855-787-1056

Q&A with Bradley
What's your most vivid travel moment?
I was tired after a busy trip around Egypt and was looking forward to a few days relaxing by the Red Sea. As soon as I arrived, I got my mask, snorkel and fins on and dived right in. I could not believe my eyes. The coral reef in front of me was something I had never thought I would see: the fish were so vivid and the coral so diverse. I was able to swim with sting rays and a whole variety of fish that I never even knew existed. I didn't even want to blink in case I'd miss something.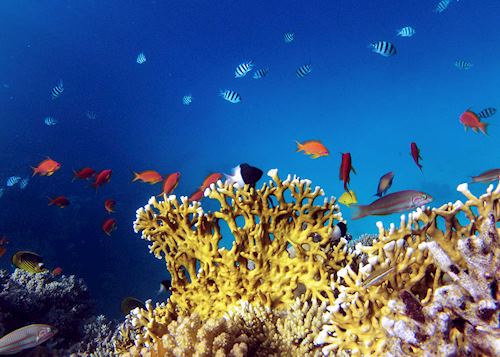 Where would you love to travel next?
The Wadi Mujib Siq Trail in Jordan is something I have always wanted to see. It's a winding sandstone gorge with towering walls and you hike upstream through the water to the waterfall at the mouth of the canyon. Once you are at the top, you can relax and watch the garra rufa fish swim around you.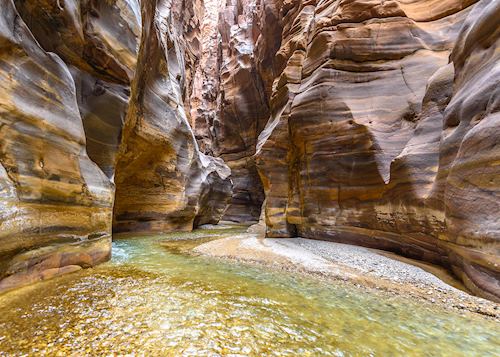 Your best piece of travel advice?
My tip when visiting Abu Simbel in Egypt is to stay overnight and then make sure you get up at sunrise and walk to the temples in the early hours of the morning. At this time of day, you will be completely be yourself. To see the massive stone carvings devoid of visitors and lit by the rays of the rising sun is something of a rare privilege. The site is utterly serene first thing in the morning and you cannot help but marvel at the sheer scale of the temples and the ingenuity of the people who built them all those years ago.