I grew up in the UK and Africa and found life on the road really suited my inquisitive nature. I visited Asia during my gap year and after graduating with a degree in Chinese, which included a year's stay at a Chinese University, I worked in human rights for many years before moving to Sardinia to start a family; picking up both the Italian language and a love of food and wine along the way.
I fell in love with Canada 20 years ago when I went there with a friend who was writing a travel guidebook. We explored Ontario and Quebec and were delighted to see black bears and beluga whales. On a more recent trip with Audley, highlights included a boat trip through Bute Inlet to see grizzly bears, humpback whales and sea lions, cycling with a guide around Montreal, and visiting the Art Gallery of Ontario in Toronto.
Speak to Charlotte

Start planning your trip to Canada & the USA with Charlotte by calling
01993 838 713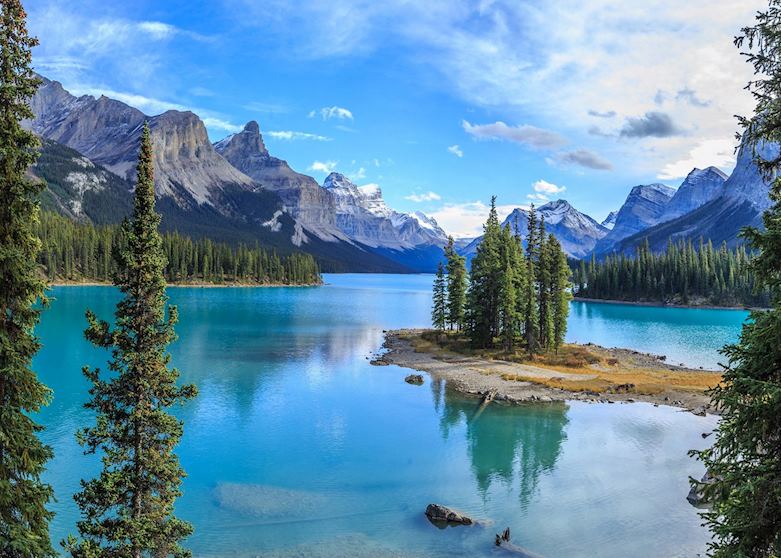 Canada
Visiting Jasper was a very special moment for me. My mother once worked in the Jasper Park Lodge and always talked about her time there. Seeing it with my own eyes made her stories come to life and the majestic mountains and glacial blue lakes were just as she described them. Jasper is a small, friendly town and sees far fewer visitors than Banff to the south yet it offers glorious hiking, pristine wilderness and incredible wildlife viewing. During my time in Jasper I also went for a ride in the sidecar of a Harley Davidson; it was a really fun and quirky way to explore the area.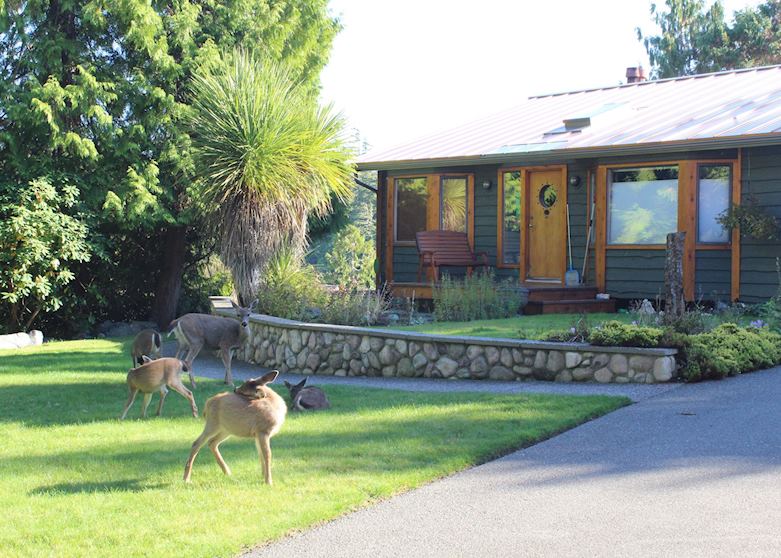 Canada
Bostrom's B&B sits by the water of Little Beach Bay in Ucluelet, British Columbia. It's a lovely home-from-home style guesthouse overlooking the Pacific and a series of small islands. There is a wooden deck to swim from, an outdoor hot tub and a large communal games room. It's run by a very friendly couple who pride themselves on their delicious breakfasts and local knowledge and with only three rooms, it's an incredibly tranquil place to stay. Whales are often seen in the bay and when we arrived a family of deer were grazing on the front lawn.
I'll never forget when…
Apart from some thrilling encounters with whales, bears and other wildlife, one of my best memories from Canada is of a guided cycle ride around Toronto. We were a small group and took a quiet route around the city with a very knowledgeable guide who gave us an amusing and in-depth perspective on all the places we visited. It was a great way to see the city and feel more like a local, seeing lesser-known sights and hearing about their history and importance from someone who could put them all in context for us.