Growing up, I always had an intense interest in American culture. I was attracted to the diversity of the nation: its food, music, politics, culture and how it changes from coast to coast. It was this curiosity that led me to the decision to travel there after university; I had to see it for myself. For three months, I toured the country from LA to New York City. As I had anticipated, it was the trip of a lifetime. From exploring the echoing caves in San Diego's La Jolla Cove to line dancing in Texas, celebrating Mardi Gras in New Orleans and learning about the Liberty Bell in Philadelphia, I was smitten. Upon my return, I knew that travel would always be a big part of my life. After a brief stint in PR and marketing, I gave in to the travel bug and signed myself up for a career with Audley.
Speak to Evie
Start planning your trip to the USA with Evie by calling
01993 838 797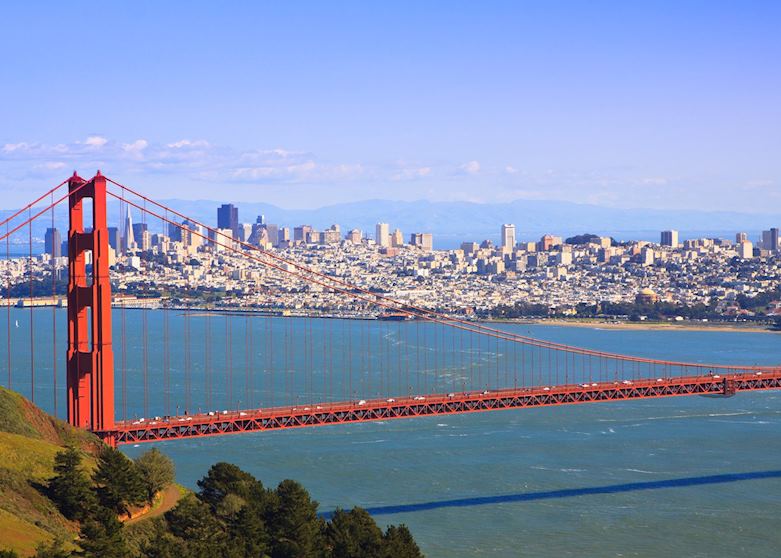 California
San Francisco, one of America's most vibrant cities, is home to a host of wonderful things to eat, drink, see and do. With world-class restaurants and hotels, it's no wonder it's in the top ten most visited cities in the USA. From the journey by ferry to Alcatraz to a bicycle ride across the Golden Gate Bridge, this is a city not to be missed. Catch the cable car to Fisherman's Wharf to admire the sea lions and indulge in some local seafood, or maybe enjoy a crisp glass of rosé in Sausalito as the sun sets over the tranquil bay.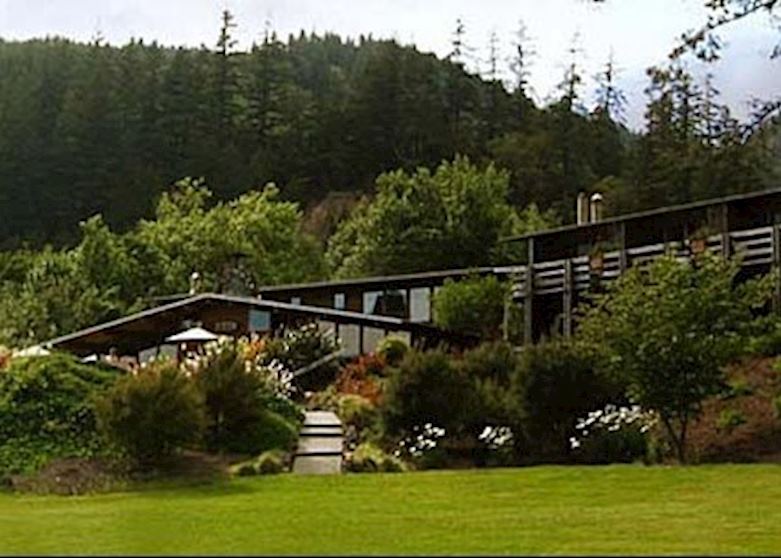 USA
A heavenly escape from everyday life, Tu Tu' Tun Lodge sits in extensive grounds on the banks of the Rogue River in Oregon. The lodge has a five-star rating, but it is not your traditional luxury hotel. Guests can expect a more secluded experience, with elegantly designed rooms nestled right next to the banks of the river, top-notch service, and great food served family-style, allowing guests to mingle and share their stories. You can go hiking, kayaking or fishing, relax in the spa or the pool, or simply soak up the views.
I'll never forget when…
It was my second visit to the snow-capped mountains of Yosemite but I was doubtful it could match my first. We met our guide and set out for a full day's exploration. We decided to take the Mist Trail past Vernal Fall, continuing on to the John Muir Trail which leads to the infamously crooked Nevada Fall. Halfway up, drenched from the spray, we simply had to stop in our tracks and stare at the thundering waters as rainbows shone through the air. The majestic scenery all around me just proved how valuable a guide with local knowledge really can be.