I first went to the USA in the summer before I started university. I worked as a camp counsellor before exploring the country on an immersive trip that was the trigger that would see me come back time and time again, exploring almost half of the United States and ultimately becoming a USA country specialist at Audley.
What was at first a distant fondness turned into a sincere affection as I was consumed by the history, culture and landscapes of the many states I explored. From eating soul food and listening to jazz in New Orleans to exploring the many honky-tonk bars in Nashville, and experiencing the hustle and bustle of New York City, delving into each state's culture and quirks is what I love about the USA. I'm looking forward to sharing what I've learned and helping others get the best out of each place to make theirs a trip of a lifetime.
Speak to Hamish

Start planning your trip to the USA with Hamish by calling
01993 838 518

Q&A with Hamish
What's the best local dish you've tasted?
Memphis is renowned for its barbecue, so naturally I went with the local recommendation which was to get a rack of barbecue ribs (half wet, half dry) from Central BBQ. Dry ribs are rubbed with salt and spices before cooking, while wet ribs are brushed and served with sauce. They're two completely different, yet delicious styles, slow-cooked, secretly seasoned and served falling off the bone. At Central BBQ they're served with perhaps the cheesiest and most delicious mac 'n' cheese I've ever had. Utterly divine.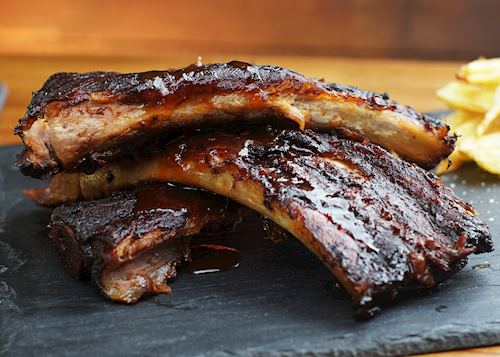 What's your most vivid travel moment?
I arrived alone in New Orleans late one the evening and made my way to Bourbon Street. As I walked down the road, the faint sounds of brass instruments hung in the air, a shallow glow of neon signs visible in the distance. The moment everything came into view and I was suddenly thrust into the height of the celebrations, I was met with a rush of excitement. Music came from every direction, people were drinking and having fun, and the balconies were lined with people throwing strings of beads. It was the New Orleans of my imagination right in front of me.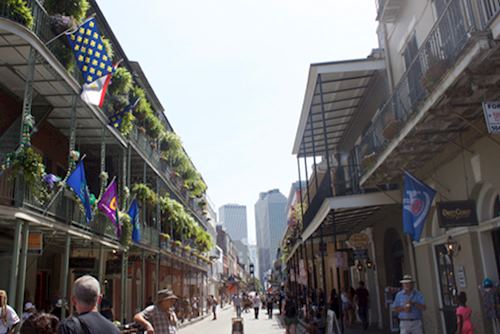 Your best piece of travel advice?
Try to pack for the day and multiple eventualities. There's nothing worse than going out for the day with lots planned and having to come back to your hotel to pick up a raincoat or charge your phone. A little bit of planning at the beginning of the day could save you hours of extra time in a place where you don't want to waste any.