Hayley, USA Specialist
After getting my undergraduate degree, I joined a three-month sustainable tourism project in Southeast Asia. It was my first real backpacking trip and the experience took me out of my comfort zone and challenged me to grow in meaningful and important ways. I felt like I was living each day to the fullest. What excited me the most though, was seeing that the staff had chosen a lifestyle that let them facilitate experiences like this for others. I knew this was what I wanted to do.
After that, I lived in Costa Rica for a year working for a travel company before returning to pursue my MBA in international business. I've now visited 46 countries, mostly on solo trips, and I've moved extensively around the United States. At the beginning of 2019, I left California and moved to London, pursuing my quest to live internationally and travel whenever possible.
Speak to Hayley

Start planning your trip to the USA with Hayley by calling 01993 838 485

Q&A with Hayley
What's the best local dish you've tasted?
Being a California girl, the first thing that comes to the mind is Cali-Mexican food, particularly a California burrito. It's a soft and chewy tortilla filled with steak, cheese, proper guacamole and sour cream, but the hidden ingredient inside is a serving of French fries. These burritos are the size of your forearm and it's a point of pride to finish one. Just be sure to wash it down with a local craft beer.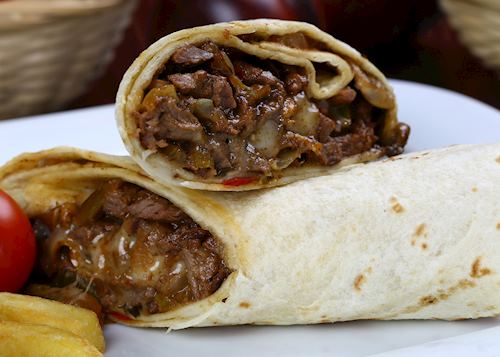 What's your most vivid travel moment?
I was coming to the end of a six-month solo backpacking trip when I arrived in Cappadocia, Turkey, and decided to do the dawn hot air balloon tour. I was up and out at 4am, waiting by the deflated balloons and watching as massive flames billowed into the fabric and brought them to life. Minutes later we were standing in the baskets, clutching the wicker edges excitedly as we began to lift off. Within minutes we were soaring above Cappadocia's strange rock formations, dawn breaking over the horizon and lighting up hundreds of balloons as they dipped and rose around us. I'll never forget it.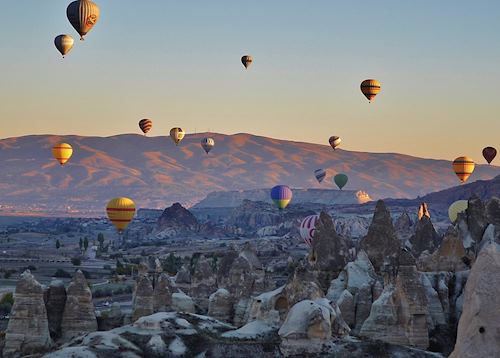 Where would you love to travel next?
Alaska, definitely. I'd love to experience the great expanses of wilderness and the wildlife that can be seen up there. I'd like to make it to Denali National Park and see the grizzlies (from a safe distance), and I'd love to do some sea kayaking through Kenai Fjords National Park.