Olivia, USA Specialist
With extended family in both California and Florida, throughout her childhood Olivia enjoyed many fun-filled family trips to the USA. Having always had a desire to return to the States to continue exploring, Olivia spent a summer living near San Antonio, Texas, leading trail rides and teaching horse riding to children attending summer camp. Following these three months, Olivia embarked on a month-long road trip across California. Her passion for the Sates has led her to her career at Audley.
Olivia has a great interest in sport, being the focal point of her university studies in Cardiff. Her continuing love of horses began as a four year old and throughout her adolescent years, Olivia competed her own horses regularly.
Having recently left the 'country bumpkin' lifestyle behind in the South West, Olivia is very much looking forward to living the fast-paced lifestyle in London but will miss the country pubs, and her two springer spaniels.
Speak to Olivia

Start planning your trip to Canada & the USA with Olivia by calling 01993 838 541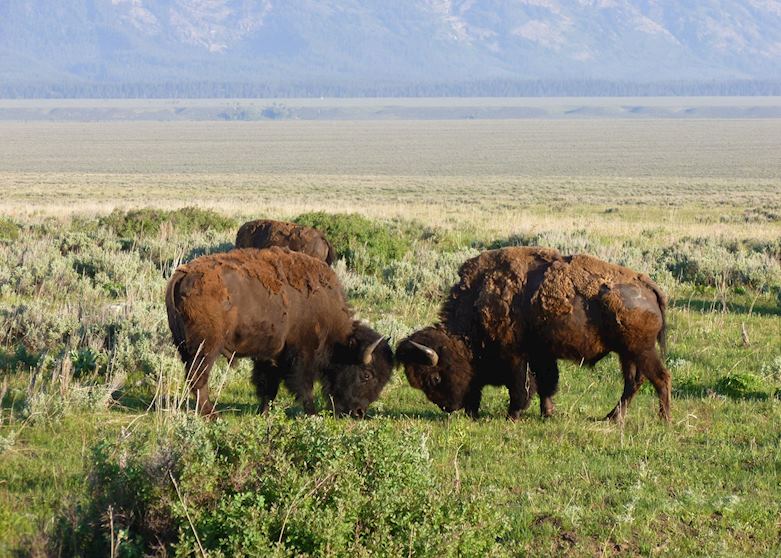 USA
Combining a traditional cowboy town with contemporary influences, Jackson provides an intriguing base to explore the Grand Teton Mountain Range and Yellowstone National Park. Jackson is a year-round destination, being a highly sought after ski destination as well a popular place to spend summer holidays.
Jackson boasts a selection of marvellous eateries, ranging from traditional American cuisine, (think Smokehouse Ribs and Buffalo Steaks) to modern, creative restaurants. The accommodation in Jackson is also wonderfully varied, with hotels perfect for those who enjoy embarking on lots of adventures, and for those who seek a tranquil retreat to really relax. The flight into Jackson Hole Airport is also absolutely beautiful, so be sure to get a window seat for the best photo opportunity.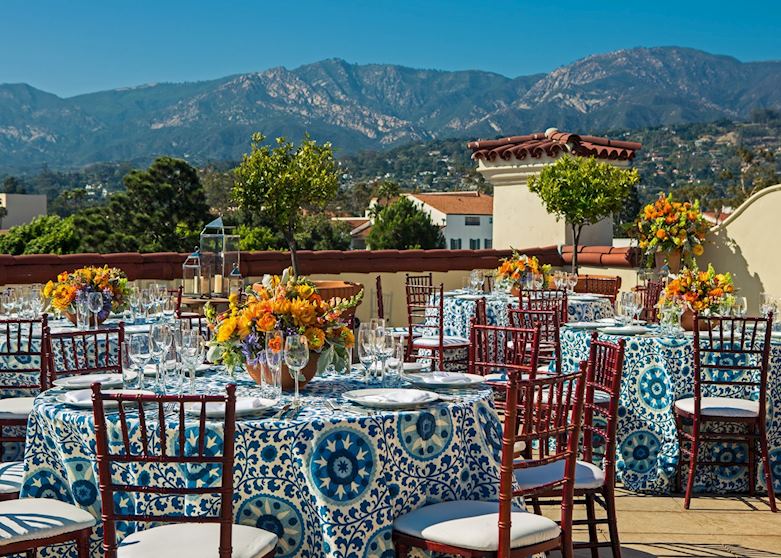 California
Situated conveniently in central Santa Barbara, this Spanish-influenced hotel provides guests with a boutique experience with exceptional service and amenities. Most probably the paramount feature here is the roof top pool and terrace, which boasts incredible 360 degree views and the optimum location to witness some breathtaking sunsets.
I love the generously sized guestrooms, complete with four-poster beds, luxury toiletries and complimentary yoga mats, which provide an idyllic base in which to explore this Mediterranean inspired city. Be sure to make the most of their wine tasting hour and complimentary rooftop yoga classes.
I'll never forget when…
I absolutely love the Californian coastline, mostly because of its wealth of sea life, so when I was given the opportunity to kayak up the coastline from Santa Barbara, I was delighted. About 40 minutes into our guided tour, a pod of dolphins swam right next to my kayak — giving me a complete feeling of serenity.