Steph, USA Specialist
Steph was previously a teacher, which provided her with plenty of time to travel extensively and frequently. She created her own detailed itineraries for various countries around the world, such as Australia, Southeast Asia and her favourite, the USA to which she has numerous ties. As a child, Steph lived in Celebration, a picture-perfect town in the heart of Florida, where she attended elementary school. From a young age, she embarked upon numerous American adventures, which sparked her initial passion for the country.
More recently, Steph has made the most of her family property in Las Vegas, a city close to her heart, while travelling to neighbouring states such as California and Arizona.
Eventually, Steph's passion for travel and love for the States inspired her to become a USA Specialist at Audley, where she looks forward to sharing her life-changing travel experiences with you.
Speak to Steph

Start planning your trip to Canada & the USA with Steph by calling 01993 838 767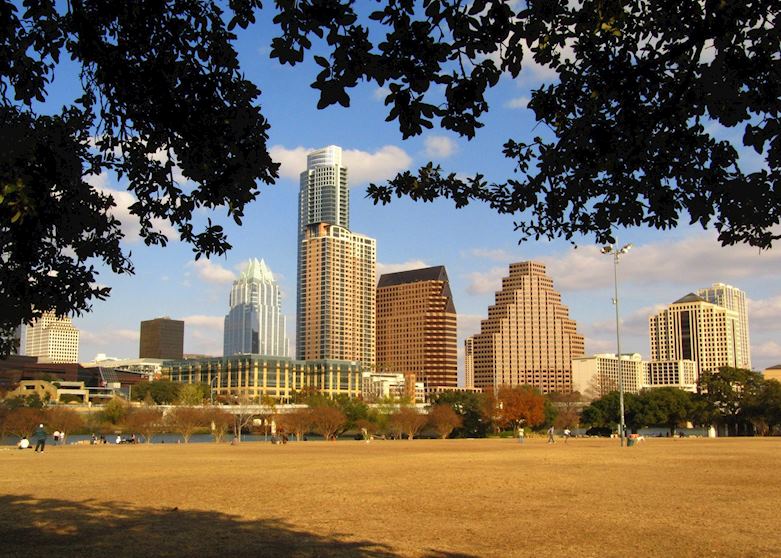 USA
Austin scores highly in my favourite American cities of all time. Notoriously the music capital of the world, Austin is home to 6th Street and Rainey Street, where music stores and live music venues compete for your attention. Austin also has plenty of hidden bars with a speakeasy ambience, each quirky in their own right. For the foodie, Austin is famous for its vast and varied food trucks, serving everything from high quality BBQ to vegan delights.
At sunset, be amazed by the sight of 1.5 million bats leaving Congress Bridge in their quest for food. Not only are you surrounded by the candy-floss skies of the Texas sunset, you're also inevitably overwhelmed by the swarm of bats, flocking into the distance — an experience not to be missed.
I'll never forget when…
I started the day with a tour of Lower Antelope Canyon in the heart of Page, owned by the Navajo Indian tribe. Gradually becoming more shadowed from the heat of the rising sun, I descended into the canyon, where I was surrounded by rock formations, which erode and change every time it rains. Wandering through the slot canyons, mesmerised by the wonders of Mother Nature, this is a great experience for anyone wanting to see a different side to the States.