Living and studying in Italy sparked a love of travel and foreign languages that has taken me all over Eastern Europe, Iceland, Greece, Asia and — most recently — on a year-long trip through Central and South America. After spending a few months working in Central America I had fallen in love with the culture, food, landscape and wildlife, not to mention the fresh fruit, exotic textiles and constant stream of upbeat music.
I'm hugely enthusiastic about nature and wildlife and loved exploring primary cloud forests, hiking up volcanoes and searching for frogs on night hikes. Add on the incredible birdwatching and diving and the option to relax on empty beaches and you soon begin to understand that the region's incredible diversity means you are never short of adventure.
As I became more confident speaking Spanish I grew aware of the generosity and playfulness of Central Americans — most notably in Cuba, where everyone is keen for a chat over a glass of rum.
Speak to Eleanor

Start planning your trip to Central America, Mexico & Cuba with Eleanor by calling
01993 838 904

Cuba
What initially seems like sensory overload when you first arrive in Havana soon begins to make sense once you understand there are no boundaries of sound or space in Cuban culture. Music and activity explode from every angle, and while Havana Vieja is known for its crumbling grandeur, what I loved most was wandering the side streets of Havana Centro. Here, nothing has been cleaned up for the benefit of tourists. Front doors are thrown open, washing billows on the line, prams sit in the shade and there's always someone selling coffee and sandwiches from their front room.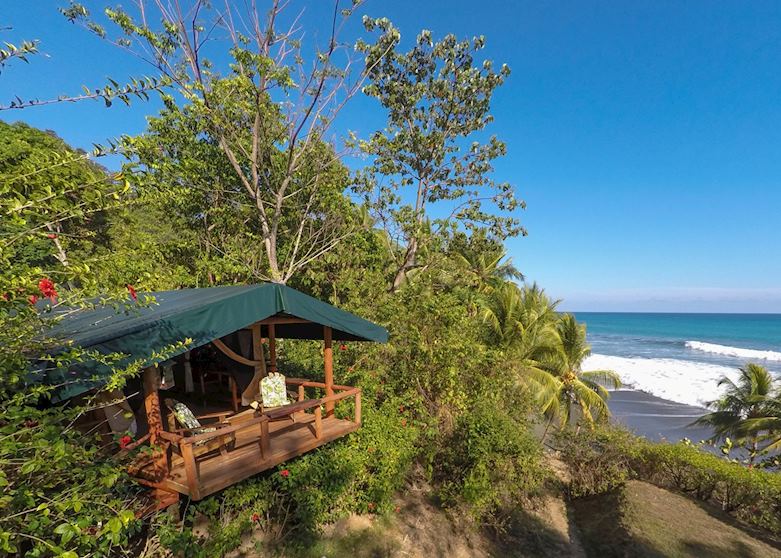 Costa Rica
The wilderness and peacefulness of the Osa Peninsula are perfectly accentuated by the rustic accommodation at La Leona Eco Lodge. After a 45-minute walk along a dramatic black-sand beach with roaring waves and rugged green jungle, arriving here feels like walking into a family home at the edge of the world. There's no electricity and no Wi-Fi, just candle light, hearty meals, hikes and hammocks to while away the days. I loved spending two nights of total relaxation here, returning from exciting hikes to settle into a hammock and watch scarlet macaws fly overhead.
I'll never forget when…
After three days on the Osa Peninsula I flew back towards San Jose on a tiny plane. It was only once we were up in the air that I was able to grasp the sheer beauty of the area. I knew before going that it was one of the most inaccessible and pristine regions of Central America and had spent a glorious few days on the ground, but seeing it from above made the scale of the area's natural beauty and the seclusion of the region hit home. It was a highlight of my trip and the perfect way to end my time in Costa Rica.