Combine a variety of activities around Costa Rica's famous Arenal Volcano region with some relaxation on a small and rustic hideaway on the peaceful Northern Pacific Coast.
3 nights Arenal, including breakfast and excursions; 7 nights Bahia del Sol, including breakfast. Includes flights and transfers, plus a night in San José.
13 days from £2,187pp
Speak to someone who's been there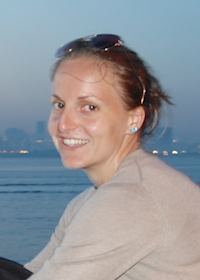 Start planning your tailor-made trip by calling one of our Costa Rica specialists on 01993 838 250
On the beach - 8 days
Bahia del Sol, Guanacaste Coast
Located on one of the best swimming beaches on the Guanacaste coast, this small hotel is in an incredibly peaceful location and is set in beautiful tropical gardens.
The hotel is designed in traditional Costa Rican style with bright and cheerful decor and an easy-going charm. Its large pool with a swim-up bar shaded by palm trees makes an ideal place to relax and unwind. The hotel overlooks a tropical beach lapped by calm seas, perfect for swimming and a safe place for children to play. Around the hotel in the well-tended tropical gardens, plants are helpfully labelled and the lush vegetation invites a wide variety of colourful birdlife close to your room. There is a small outdoor spa offering a range of treatments. Most memorable however, are the breathtaking views at sunset, best enjoyed with a cocktail from the beach bar.
There are just 13 rooms and 15 suites, simply but tastefully decorated with Costa Rican fabrics and furniture. Some come with private gardens and patios complete with Jacuzzi and hammock, while others have a private terrace. The Honeymoon Suite has a very private outdoor bath perfect for gazing at the stars.
Before the beach - 4 days
Arenal Volcano
Explore the majestic rainforest of Arenal Volcano National Park and discover the lava rocks created by past eruptions. During the Caño Negro Wildlife tour you will take a boat journey up the Rio Frio in search of caiman, monkeys, sloths and tropical birds. Your time here will also include a tour to the spectacular Arenal Hanging Bridges where you will walk in the rainforest canopy with your specialist guide, passing thick tropical vegetation and catching glimpses of colourful birds. The forest trails lead to open areas affording wonderful views of the volcano on clear days.
The Arenal Springs Hotel has suites set in lush gardens; from the private terraces many rooms have spectacular views of the volcano, and all are perfect for spotting the exotic birdlife.
Bahia del Sol, Guanacaste Coast
28 rooms, 1 restaurant, 1 pool
Description
Bahia del Sol is a low key tropical hideaway with no pretensions and a lot of charm. The hotel has just 13 rooms and 14 apartments, situated around the well tended tropical gardens.
The staff here are really friendly and kind, and there is a lovely laid-back atmosphere in resort as people relax before or after exploring Costa Rica's natural delights.
The hotel has a small spa for massages, a lovely sized swimming pool and wet bar surrounded by sun beds and shaded by huge palm trees. There is also a lovely beachfront restaurant serving tropical cuisine and specialising in seafood.
For families
There are no particular facilities for children although the hotel can offer babysitting.
Our opinion
Whilst not one of the most luxurious options, this is one of our favourite hotels along the Guanacaste coast due to its small size and peaceful location. Restaurants in the area are limited so you will eat most of your meals in-house. The Pacific sunset from the pool and gardens is unforgettable!
Rooms
All room types have air-conditioning and a ceiling fan, cable TV (63 channels), mini bar with drinks and snacks, coffee maker, alarm clock, telephone, safety box, hairdryer, wireless internet access, and a hammock in the patio to enjoy the garden view.
Standard room 2 Queen beds
Standard rooms are 35m2 with two queen size beds and views out over the tropical gardens.
Deluxe Room with jacuzzi bath 2 Queen Beds
Deluxe Rooms with Jacuzzi Bath are 35m2 with two queen beds and have a private garden with Jacuzzi.
One bedroom suite 1 Queen bed
One Bedroom Suites are 75m2 and have one queen bed. They also have a living room and fully equipped kitchen
King SunHoneymoon Suite King bed
The King Sun/Honeymoon Suite has a king size bed in an open plan room. It also has a large beachfront patio that is ideal for lounging around on and being able to walk directly onto the gardens then beach.
Two bedroom suite
The Two Bedroom Suites are 90m2 with two separate bedrooms, one with a queen bed and one with twin beds; both are en suite.
Activities, diving & excursions
The emphasis at the resort is relaxing and enjoying the ambience. Swimming in the pool (or just sitting at the swim up bar with a drink), swimming in the Pacific and strolls along the beach are all popular activities too.
Food & drink
The beachfront restaurant serves fusion cuisine with a great backdrop. At breakfast you can expect fresh tropical fruit or American breakfasts.
Lunch might be sandwiches, salads, seafood soups or ceviche, while dinner is gourmet tropical.
The hotel has a swim up bar perfect for getting a cocktail at, or you can just sit by the edge of the pool and enjoy the views of the Pacific.
Spa Facilities
The boutique spa offers massages, exfoliation and facials. Some treatments include:
Bahía Massage (30, 60 or 90 minutes) relaxing Swiss massage will put you in a total state of relaxation.
Body exfoliation (60 minutes) pamper your skin and leave it smooth and soft with a totally natural exfoliation using natural products such as coffee, coconut and chocolate.
Arenal Volcano
Location: Arenal Volcano and the Cloudforest Reserves
The central highlands encompass northern Costa Rica's most fertile regions.
Waterfalls, mountains and forests are found amongst undulating hills and near-perfect weather conditions allow Costa Rica's famous coffee to grow plentifully.
Cloudforest Reserves
The cloudforest reserves in the highlands of Costa Rica are one of the best places for birders. Lush with thick foliage, they are a haven for hundreds of species of birds, insects and butterflies.
The most popular of these reserves are the Monteverde and Santa Elena Cloudforest Reserves. Monteverde has six distinct ecological zones and is an excellent place to seek out the resplendent but elusive red and green quetzal.
Quieter, more peaceful experiences can be found in Bajos del Toro and San Ramon with lodges tucked away in beautiful private reserves with mystical, dense forests, rushing rivers and tumbling waterfalls and over 200 species of bird.
Whichever of the reserves you choose to spend time in, all of them are fabulous places to walk, especially in the early morning amongst shrouds of magical mist or atop canopy walkways, and adrenalin junkies can fly through the forest by systems of zip wires.
Please ask a specialist to discuss the best option to suit your needs.
Arenal Volcano
At 1633 metres above sea level, the infamous Arenal Volcano has been until recently the most active in Central America and was considered to be one of the world's ten most active volcanoes! As you can imagine this is a popular spot for anyone wanting to visit Costa Rica therefore you should be aware, in peak season especially, this is by no means the peaceful area it once was. Despite the coach loads it can draw it is a stunning part of the country and well worth including on a trip to Costa Rica.
Although the volcano is no longer delivering its sporadic eruptions it is a magnificent peak and there is plenty to do in the area. The volcano can be difficult to see, especially in the dry season as it is often shrouded by cloud but its an incredible sight if you are lucky enough and the surrounding lava fields are also fascinating.
You can explore the area by combining a multitude of activities such as canopy walkways, horse-riding, canoeing and walking. The nearby hot springs, though busy, make for a special experience bathing beneath the stars and the nearby Cano Negro Wildlife Refuge is well worth a day trip.
The volcano's growth over the ages has been characterised by a number of eruptions - the last major one of which occurred on 29th July 1968. This eruption blasted off the top of the volcano creating the volcano shape that can be seen today.
Please note: Since Dec 2010 Arenal has stopped erupting but remains a popular place to visit.
Cano Negro Wildlife Refuge
The nearby Cano Negro Wildlife Refuge is well worth a day trip. This is one of the most densely populated areas of Costa Rica but we have found some fabulous accommodation in this scenic and beautiful region.
Accommodation: Arenal Springs Hotel
The Arenal Springs Hotel offers the perfect combination between relaxation, comfort and tropical scenery. The hotel features tropical gardens with 87 colonial style rooms.
Each room has its own terrace, king or queen size beds, air conditioning, cable TV, ceiling fan, refrigerator, telephone, security box and private bathroom. The hotel also had a new 4-pool hot springs complex. There are numerous vantage points of the volcano within the grounds of the hotel and the in-house restaurant offers a variety of national and international dishes in a natural welcoming atmosphere.
Please note the hotel do require you to wear an identification wrist band.
Day by day
Day 1
Morning flight from the UK to Costa Rica via the USA. Upon arrival in San Jose you will be met by a guide and driven to your hotel in the city.
Day 2
Today take a group transfer to the Arenal Volcano region, home to some of Costa Rica's most enjoyable activities. This afternoon take a guided walk through the volcano national park finishing at the old lava flows.
Day 3
Visit the Cano Negro Wildlife refuge today, where you will enjoy a fascinating boat journey along the Rio Frio in search of sloth, caiman, lizards, tropical birds, monkeys and turtles.
Day 4
Morning guided tour of Arenal's rainforest trail and complex of Hanging Bridges. Afternoon at leisure to enjoy the hot springs at your hotel.
Day 5
Small group transfer to the Northern Pacific coast and your beach hotel in a quiet fishing village.
Days 6 - 11
At leisure on the beach.
Day 12
Private transfer to Liberia airport for your afternoon flight to the US followed by evening flight to the UK.
Day 13
Start planning your trip with Audley
---
Tailoring your trip
This itinerary is designed to give you a flavour of what is possible.
We can tailor this trip to suit your specific requirements

Any aspect of the itinerary can be altered, from excursions to accommodation
Contact a Hidden Beach specialist
Whether you wish to plan your trip around this itinerary idea or you have other ideas, please do get in touch by phone or online. If using our online form, a destination specialist will contact you by phone to discuss your requirements.
Discuss your requirements
Our destination specialists have the first hand knowledge required to put your plans into action. They can answer your questions, offer suggestions and advice to suit your tastes and budget.
Refine your itinerary
Your specialist will carefully design your trip, creating a detailed itinerary which will be sent to you. Your specialist will answer any further questions you have and refine it until you are completely happy.
Confirm your trip
Once you are satisfied with all the arrangements, we ask you to complete a booking form and pay a deposit of 15% of the total cost of your trip.
Stay in touch
Even after booking, you'll undoubtedly think of more questions. Feel free to call your specialist at any time. The same specialist will handle your trip from start to finish.