We're keen to give something back and support a number of social and environmental charities and projects around the world through donations, including fundraising by Audley staff. We also have a charity of the year supported by fundraising from staff and clients.
Our charity of the year: ShelterBox
Catherine Bullen Foundation
WE Charity
Uthando, South Africa
Take 3 For The Sea, Australasia
The LATA Foundation, Galapagos Islands
Casa Mantay, Peru
Magic Bus, India
Tour Operators for Tigers (TOFT), India
The Assafou Association, Morocco
Lumos, Europe
Christina Noble Children's Foundation (CNCF), Mongolia
Children on the Edge, Burma/Bangladesh
Paya Ngoto School, Myanmar
Grenada School for Special Education, Grenada
The Bear ID project, Canada
Our charity of the year: ShelterBox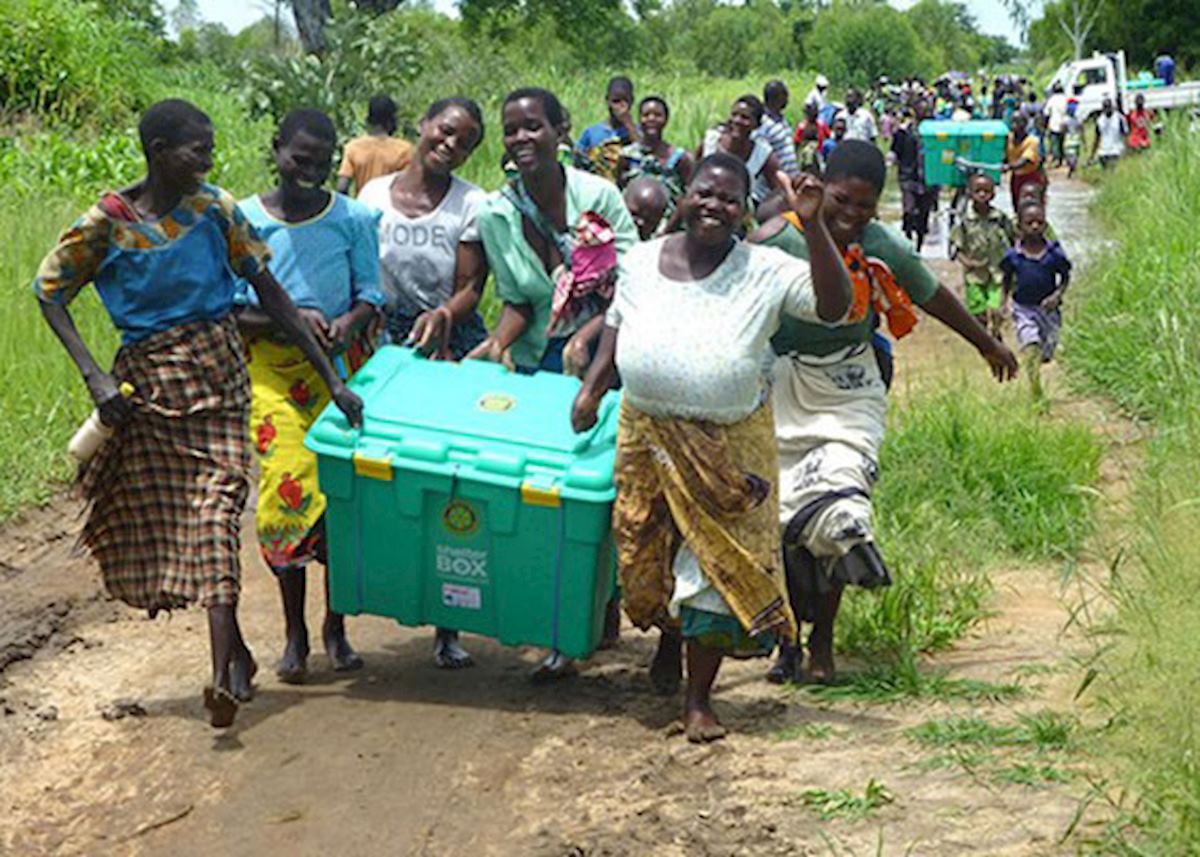 Aid for flooding in Malawi
Since 2000, ShelterBox has helped more than one million people rebuild their lives after natural disaster or conflict has left them homeless. ShelterBox supplies emergency shelter and essential tools for families who have lost everything, in the form of their ShelterBoxes and ShelterKits. Equipped with these emergency supplies, families can start to repair their homes and rebuild their lives straight away. The charity delivers aid to some of the most remote communities in the world.
Catherine Bullen Foundation, Namibia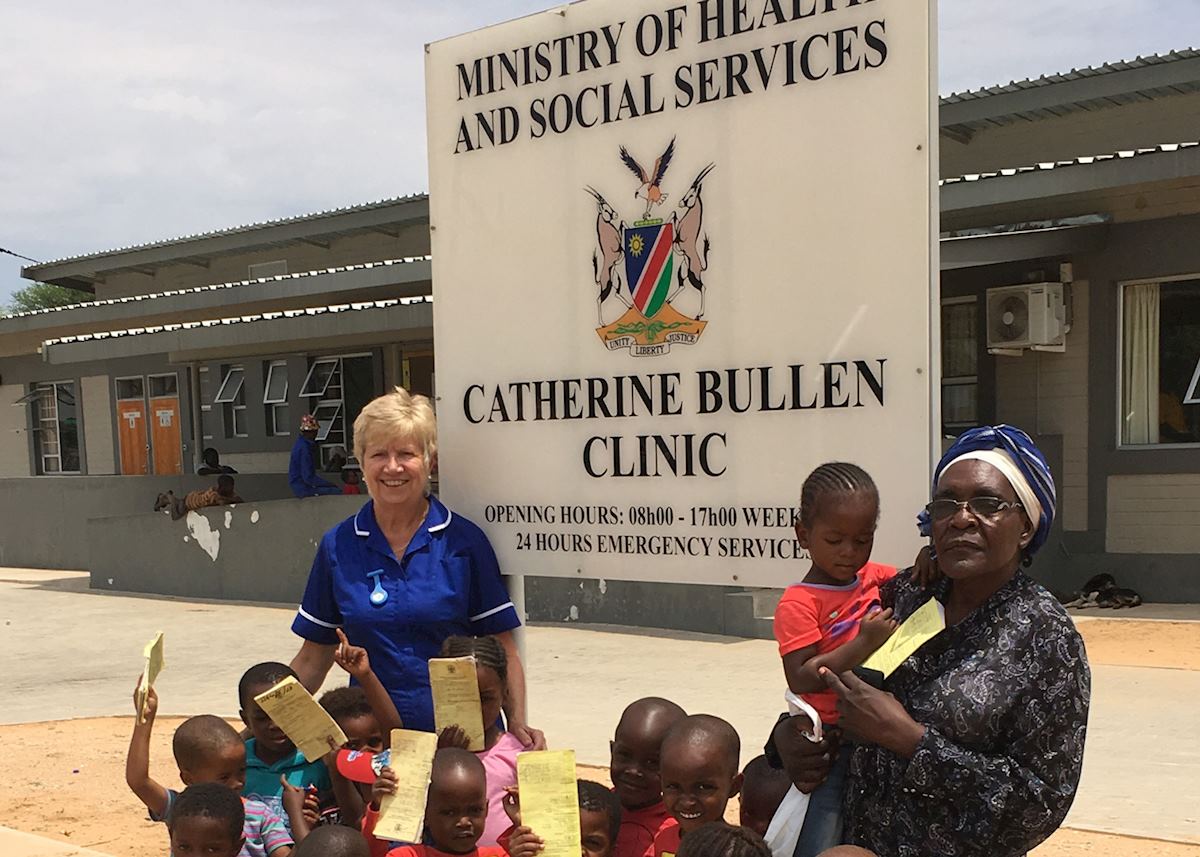 Catherine Bullen Foundation, Omaheke, Namibia
The Catherine Bullen Foundation works to improve the quality of life for those living in in the rural Omaheke region of Namibia, concentrating on health and education issues.
The charity is currently building a multi-purpose hall at Omuhaturua Primary School that will provide a facility for school functions, a sports and recreational area for the hostel children, as well as a place for the village to hold an indoor market and community activities.
Past projects include improvements in the village of Otjimanangombe, where the charity refurbished a water borehole, constructed a much-needed clinic, provided an ambulance, and improved the primary school with a kitchen, dining facilities, additional dormitory and flush toilets. At Eiseb Primary School and Hostel, the foundation built a fully equipped kitchen, a covered dining area for 300 pupils, and a 40-bed dormitory to alleviate overcrowding.
The charity's overhead costs are minimal, so all donations go towards its projects. The Foundation was launched in memory of Catherine by her parents, Roger and Linda in 2003. She was a fifth-year medical student who died suddenly from severe gastroenteritis at Oshivelo in Namibia in August 2002.
For further information go to www.namibia-aid.org.uk or email info@namibia-aid.org.uk.
WE Charity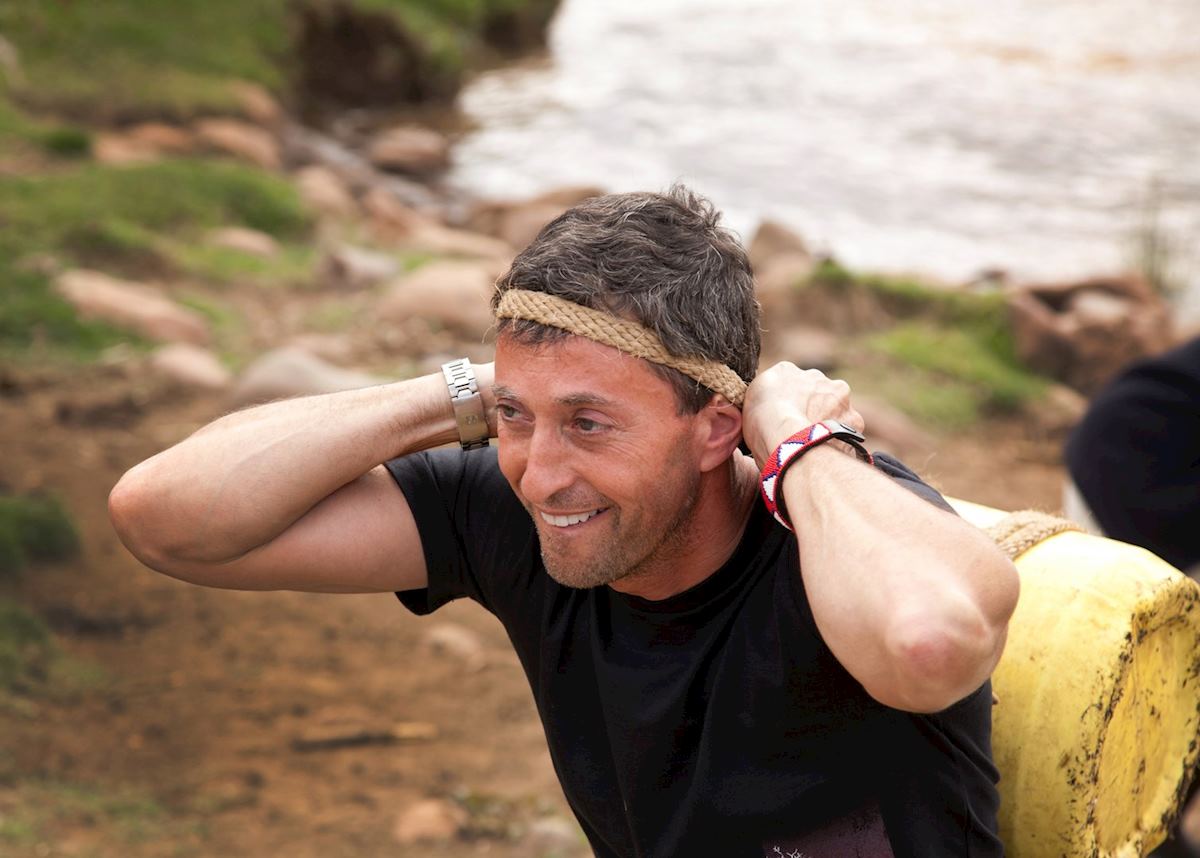 WE Charity, Bogani, Kenya
WE Charity (formerly Free The Children) works with communities around the world to help them lift themselves out of poverty. Find out more about the fantastic work they do and the rewarding ME to WE experiences you can include on a trip to Kenya, India and Ecuador.
Uthando, South Africa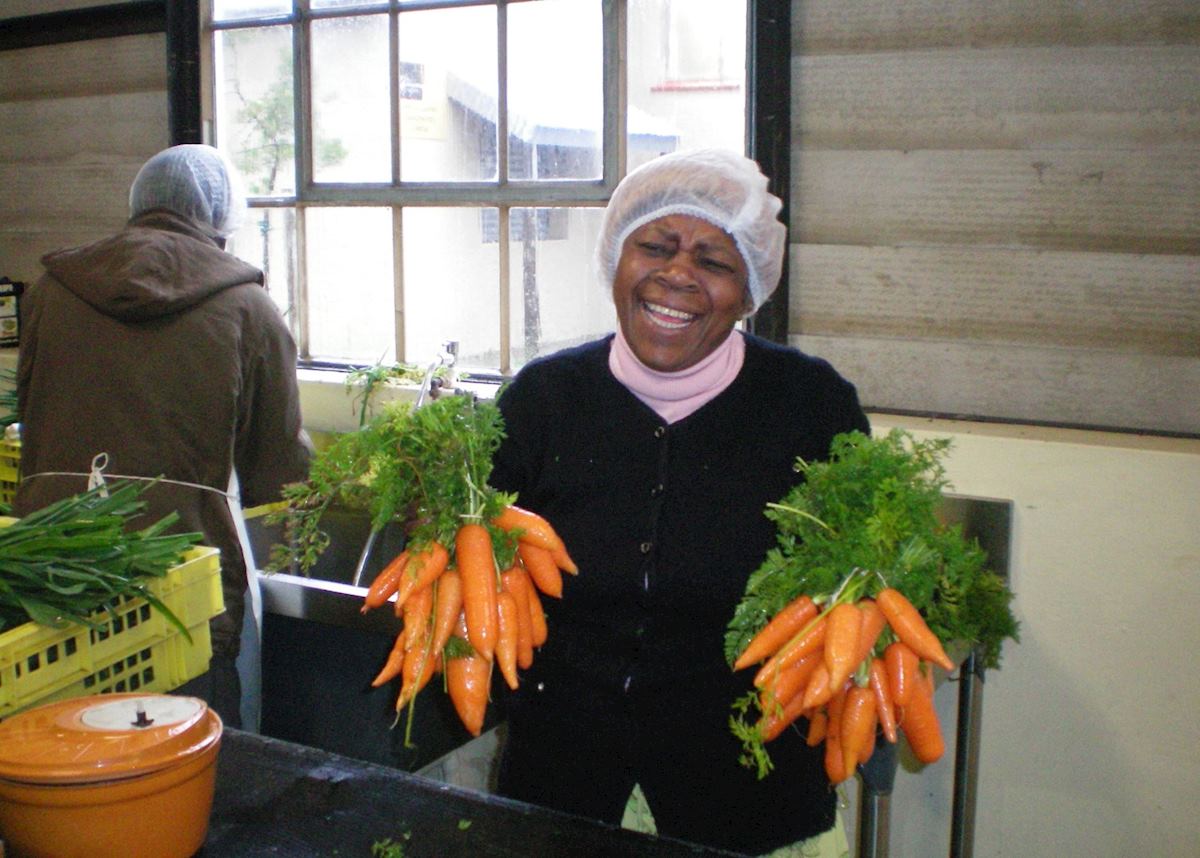 Uthando 'Planters of the Home' project, Cape Town
Founded in 2007, Uthando raises funds for a broad range of community-based projects which support the most vulnerable sectors of society, in some of the most destitute areas of Cape Town.
We've supported a number of projects through the charity, including GCU (Greater Commission United). This project aims to keep children from the Cape Flats township off the streets by giving them a safe place to go, providing them with access to sports such as soccer, tutoring, mentorships and school assistance. Similarly, the Amy Biehl Foundation, another Uthando project, aims to empower 5 to 18 year olds by providing education and activities that offer students a healthy alternative to crime, drugs and other negative influences, and unlock their creative talent.
Take 3 For The Sea, Australasia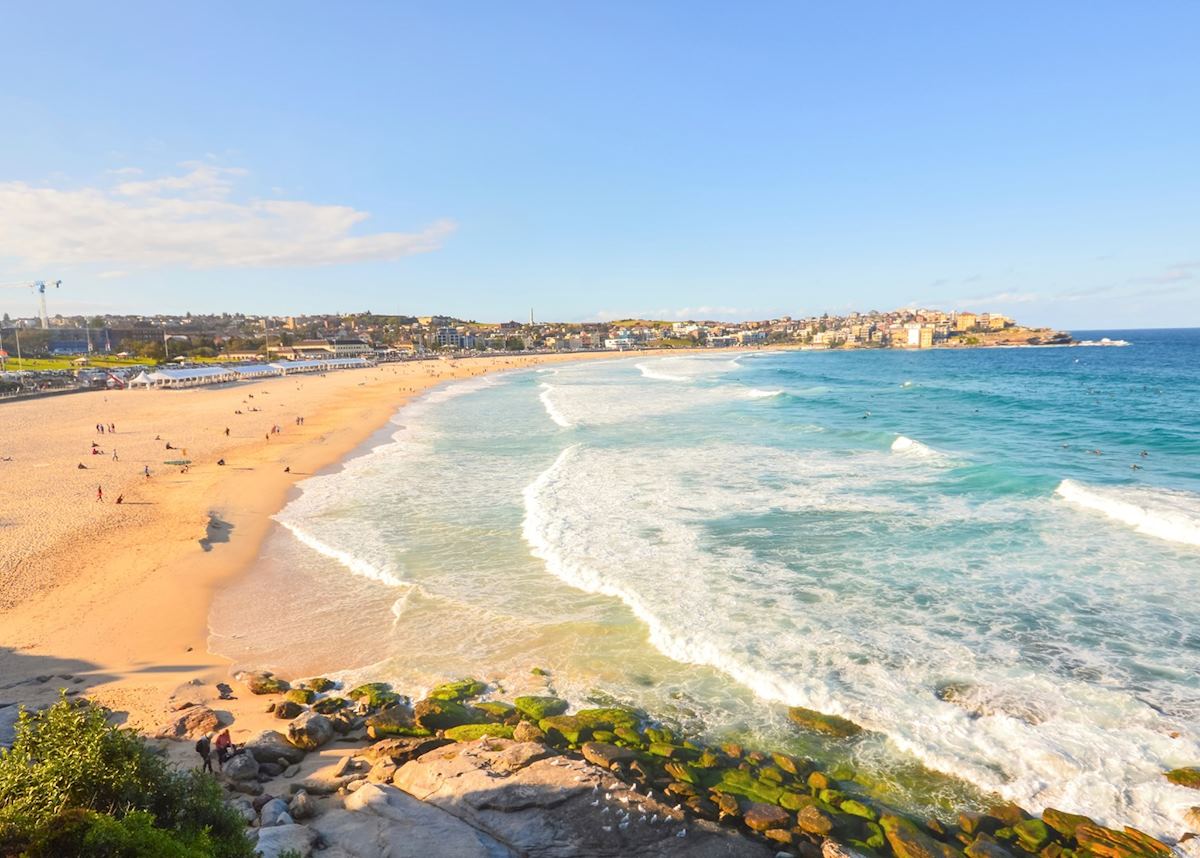 Bondi Beach, Sydney, Australia
Through education that inspires participation, Take 3 For The Sea's aim is to remove and reduce plastics in our oceans and waterways.
Each year an estimated 8 million tonnes of plastic enters the ocean, killing and injuring wildlife and suffocating ecosystems. Launched in Australia in 2010 by a marine ecologist, a youth educator and an environmentalist, their plan to tackle this global issue was simple — take three pieces of rubbish with you when you leave the beach, waterway or riverside and dispose of it thoughtfully.
Through use of social media and the hashtag #Take3fortheSea, the movement has grown, and they now deliver school and community education programs, organise beach clean-ups, and promote ethical practices surrounding our oceans.
They remove approximately 10 million pieces of rubbish each year and have visited over 400 schools, educated over 350,000 students, devised early education programs for young children to engage in ocean health and launched a surf club program around Australia combining hands-on clean-up activities with their usual lifesaving duties.
By supporting Take 3, we are taking an active role in preserving the natural beauty of all our waterways, from our local rivers to the white sand beaches of Australia and the rugged coastline of New Zealand.
To find out more about Take 3 for the Sea, visit https://www.take3.org
The LATA Foundation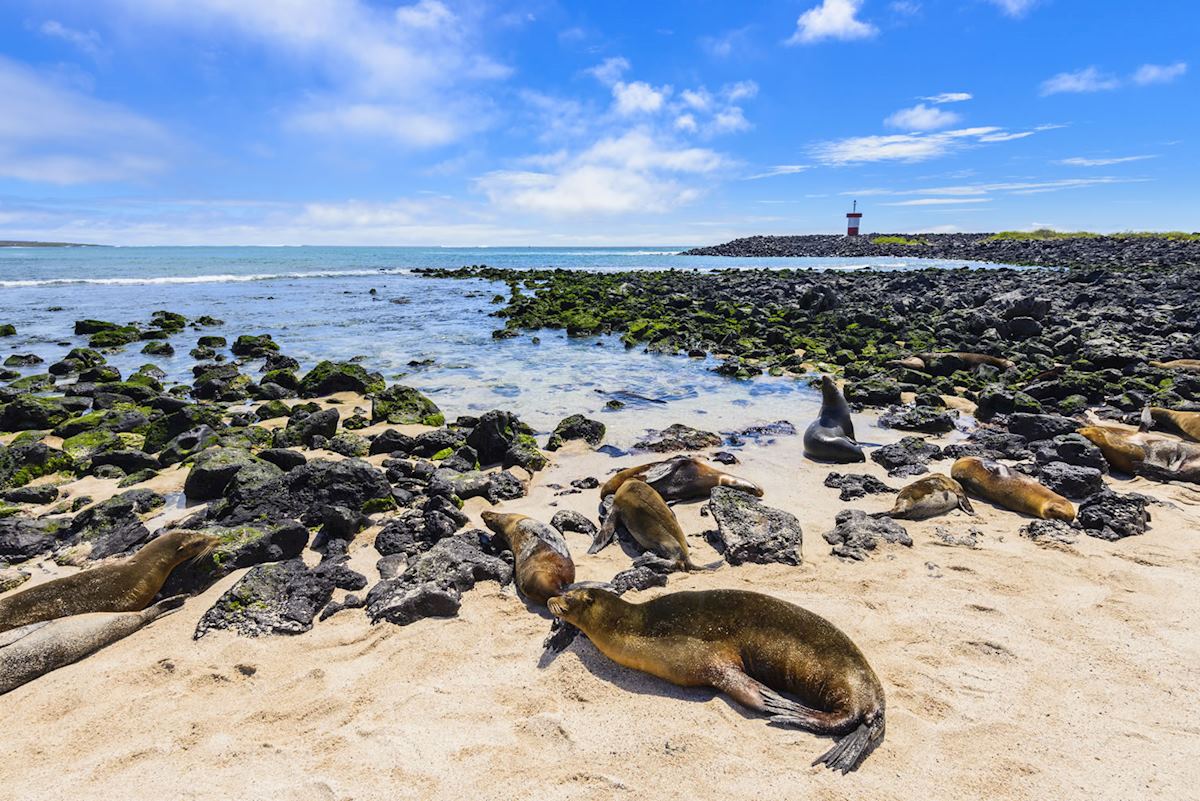 One of the foundation's projects is to reduce plastic bag use on San Christóbal in the Galapagos
The LATA Foundation is the charitable element of the Latin America Travel Association, which focuses on supporting a number of grassroots projects across both Central and South America.
Founded by people working in the Latin America travel sector, the foundation's philosophy is, 'to give back to the continent we love,' by supporting these social and environmental projects.
Over the past 10 years, the foundation has worked with a number of different initiatives. They include habitat restoration and sustainable land use in the Azuero Peninsula, Panama, and a project to preserve and strengthen the Guaraní culture and to generate local employment through community-based tourism in northern Argentina. A longer three-year project on the Galapagos Islands has helped deliver a youth campaign to reduce plastic bag use on San Cristóbal Island by 50%. These are all sustainable projects within communities that already have links to tourism.
The relationships that the foundation forms with the different charities running the projects begin with a comprehensive application to assess their aims, objectives, management and implementation. Once a donation is agreed, members of the foundation then maintain regular contact with the specific projects to offer support and guidance if needed, and to ensure the funds are allocated effectively. You can see a full list of the projects supported by the foundation on its website.
Supporting the LATA Foundation means that we have the opportunity to influence a number of amazing projects across the Americas and see exactly how our donations are improving lives.
Casa Mantay, Peru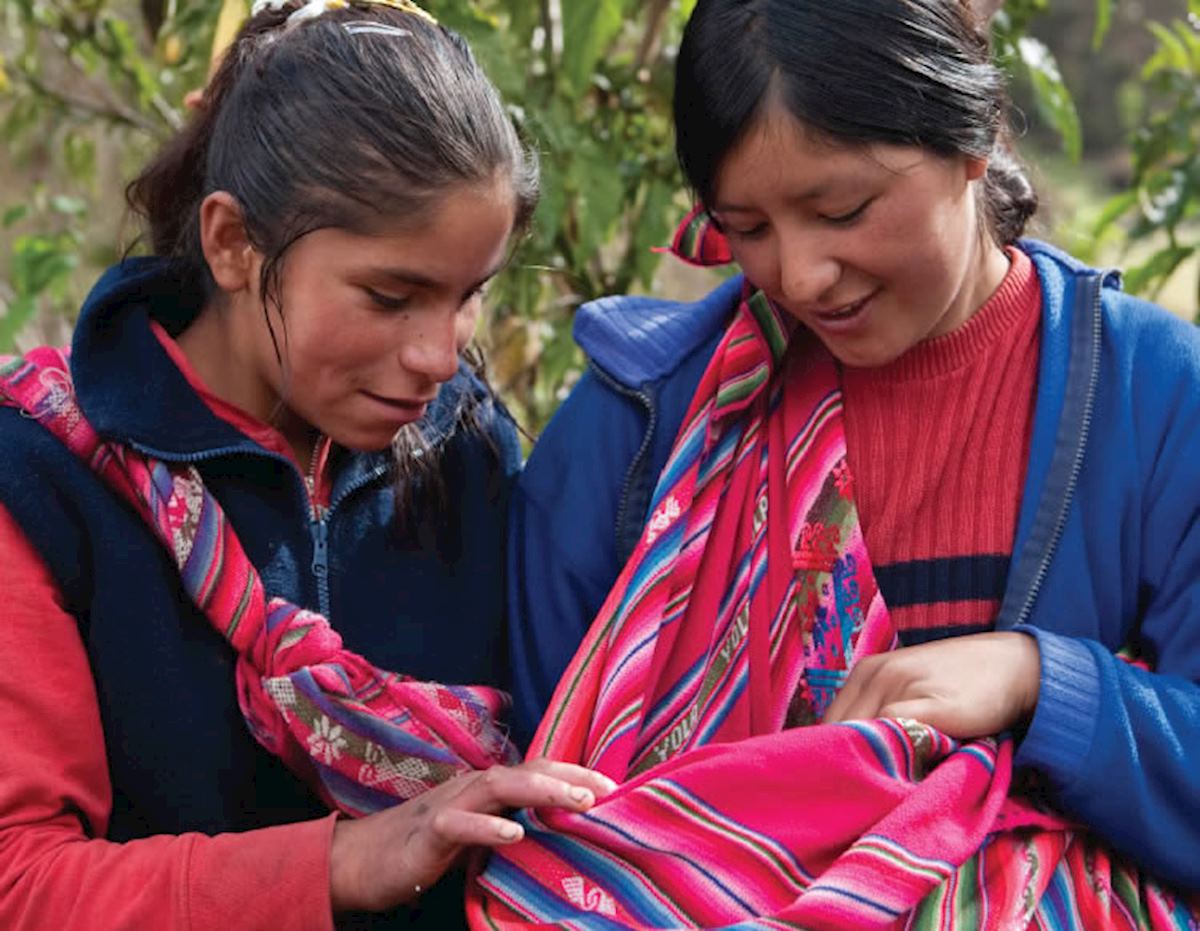 Young mothers, Casa Mantay
Created in June 2000, Casa Mantay is a safe house for young mothers and pregnant girls, and is currently home to around 50 individuals.
It provides employment to former residents of the house through a workshop which makes high-quality leather goods. This not only allows the girls to learn a skill, it also teaches them the responsibility of having a job and managing their money, while still having the support of the house.
When the girls reach 18, Casa Mantay offers them a self-contained flat within the house as a way of preparing them for life outside. When they eventually depart the house they continue to receive support.
They're also given their wardrobe, mattress, bed pillow and bed linen to take with them, in return providing replacements for the newest girl who enters the house. Even when the girls have permanently left they're always given the option of bringing their child back to be cared for.
Running the Casa Mantay house takes a large number of staff and resources –our support helps to pay the wages of a nurse. This nurse works full-time and teaches the young mothers and mothers-to-be how to look after themselves and their babies.
If you're heading to Peru and visiting Cuzco, you can contribute directly to Casa Mantay by purchasing goods at their shop in the Palacio del Inka hotel. Alternatively, you can donate by speaking to an Audley specialist.
Magic Bus, India
Magic Bus helps alleviate child poverty in India
This award-winning charity helps children out of the poverty cycle through education and raising broader awareness around issues such as health. Youth leaders also help them raise their aspirations in society, and older children are supported in career development.
Our funding is directed in two broad areas. Outreach volunteers go into local communities all over India to run sports-based activities with educational undercurrents. The main aim of this is to encourage children who aren't, currently attending school, to start going regularly.
A major part of this will be educating on hygiene (which can impact school attendance), communication and teamwork skills (which also helps children negotiate with their parents about the importance of them receiving an education).
The donation will also support Magic Bus's work with the young people who have left school, providing them with essential skills for employment. Post school graduation they receive three months' further training, including work experience placements. Once the young people have found employment, Magic Bus will further support them for six months so that they can sustain their employment.
To find out more, speak to one of our India specialists or visit www.magicbus.org
Tour Operators for Tigers (TOFT), India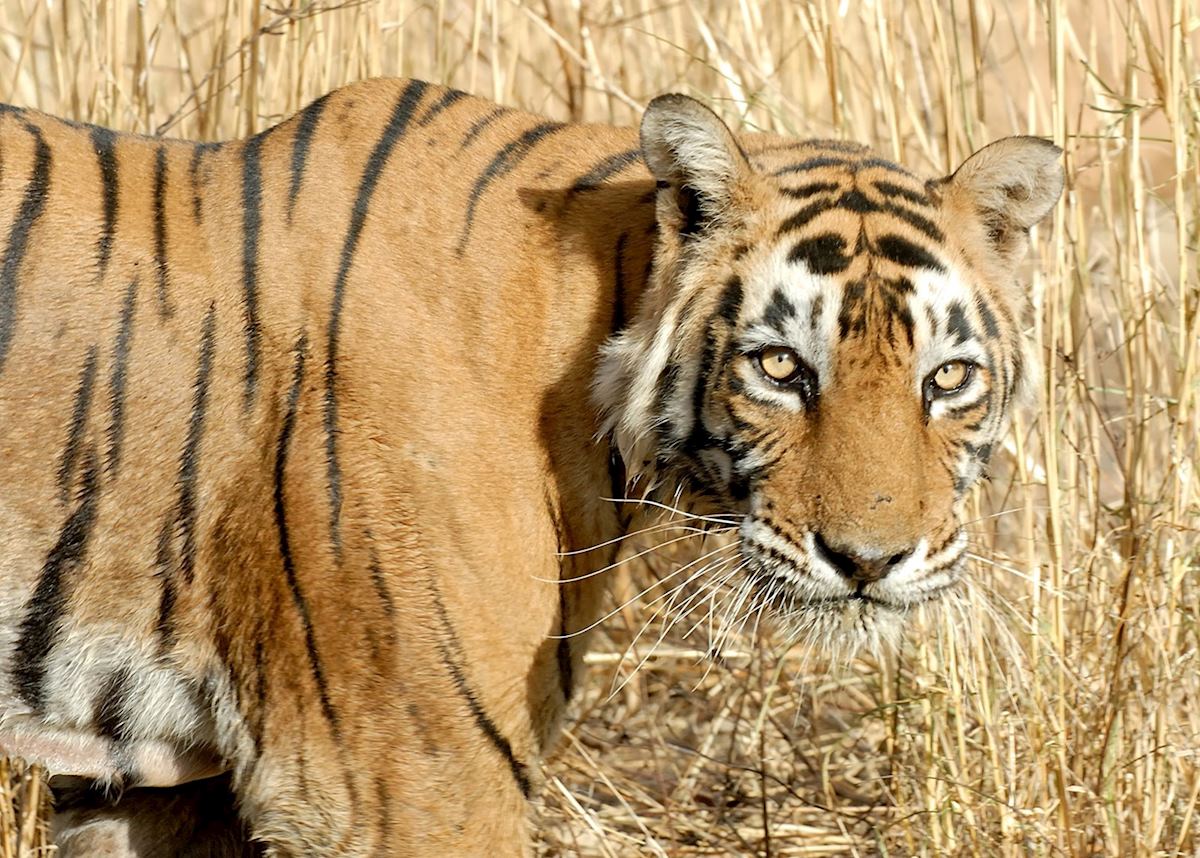 Tiger, Ranthambhore National Park
This travel-industry supported charity helps fund tiger conservation initiatives in India. If your itinerary includes a national park in India we include a £15 (approx. $20) per person donation to TOFT in your trip price. Projects supported have included the Village Wildlife Guardian's scheme, whereby local people are appointed to report conflict between tigers and farmers, and education of children to help them understand the importance of conservation.
To find out more about TOFT's work visit www.toftigers.org
The Assafou Association, Morocco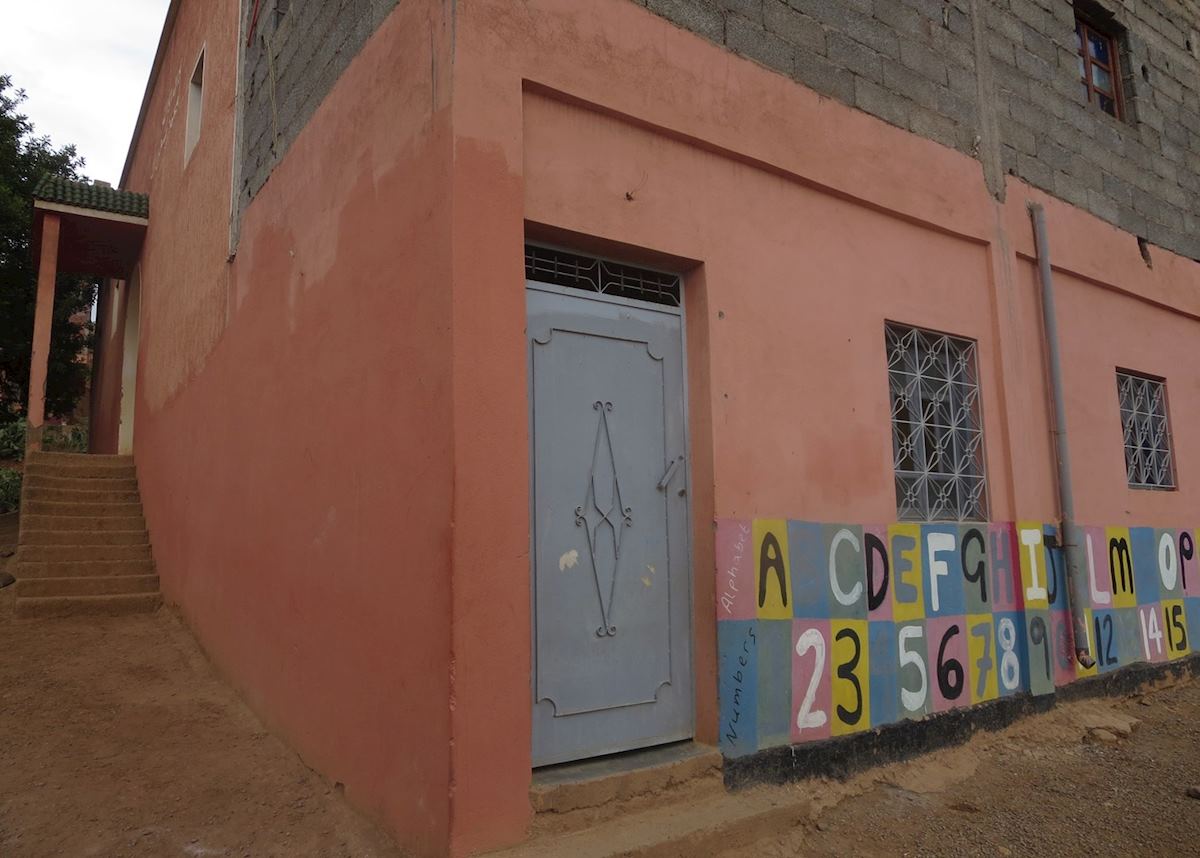 A Moroccan school funded by the Assafou Association
This association is dedicated to building centres to provide pre-school education, fight illiteracy among rural women and encourage the preservation of rural communities in Morocco. It also helps to ensure that local people benefit from tourism in the Atlas.
Located in Al Haouz, the area of the High Atlas mountains nearest to Marrakesh, the association aims to build at least one school per year in remote villages in the mountains to enable both children and women to gain an education. In a society where traditionally women's education can be considered unimportant, literacy provides a huge advantage.
Some of the schools also have workshops to help preserve traditional skills, such as embroidery and weaving, and provide the women with extra income.
If you'd like further information, please speak to your specialist or visit www.associationassafou.org
Lumos, Europe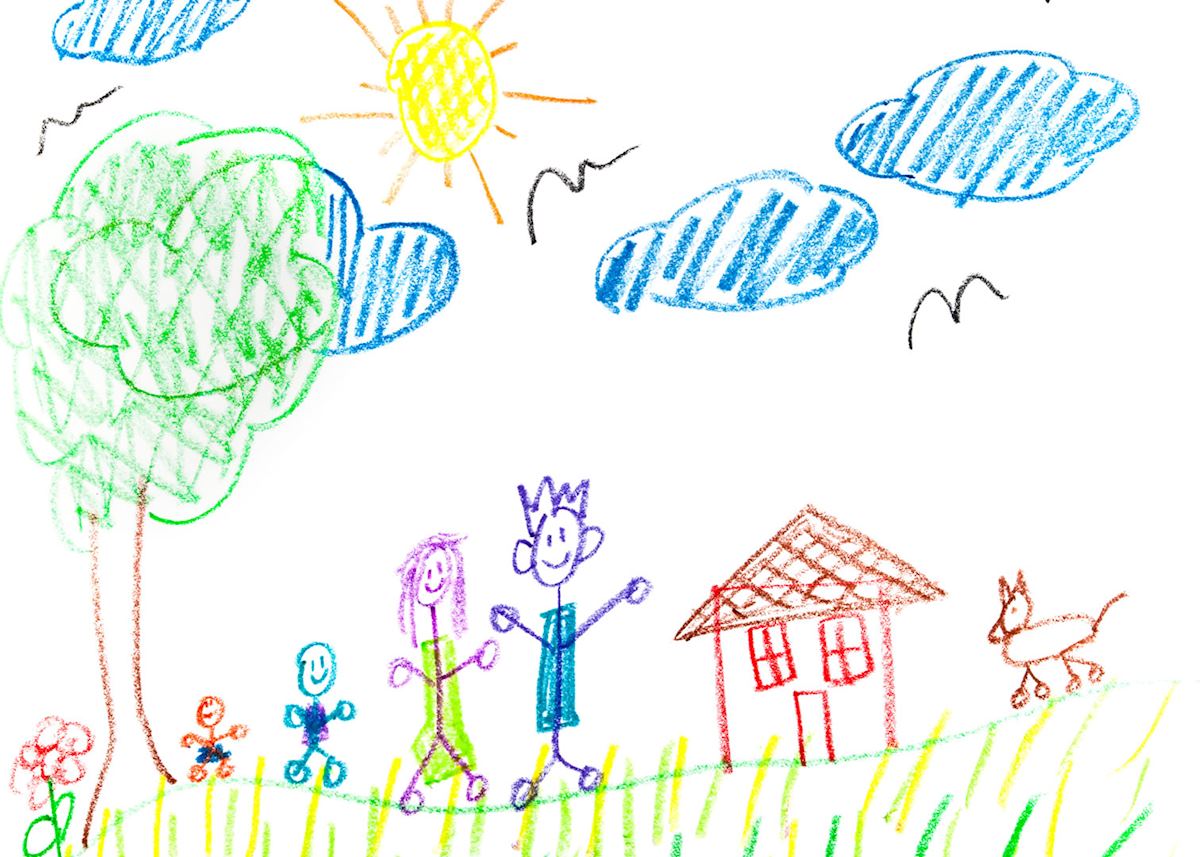 Lumos: campaigning to keep children with their families
Lumos is an international NGO that was founded by Harry Potter author J.K. Rowling in 2005. Its aim is to end the harmful institutionalisation of children around the world. An estimated eight million children worldwide live in orphanages, but many of them aren't actually orphans. Globally, many families are forced to put their children in orphanages or other institutes due to factors such as poverty, discrimination, war or natural disaster. But, if given the right support, many of these families could continue to care for their children.
More than 80 years of research proves that growing up in an institution often harms a child's development. Lumos works with international donors, governments and local communities to redirect funds from these institutions towards education and social services, so that children can be raised in more supportive environments.
The organisation provides training for professionals so that they're able to deliver better care, as well as helping to replace orphanages with community-based services.
In conjunction with other organisations, Lumos has also worked to encourage the European Commission to establish regulations that ensure funding to member states goes towards community services, not to the renovation or construction of juvenile institutes. Lumos aims to eradicate these orphanages and institutions by the year 2050.
Christina Noble Children's Foundation (CNCF), Mongolia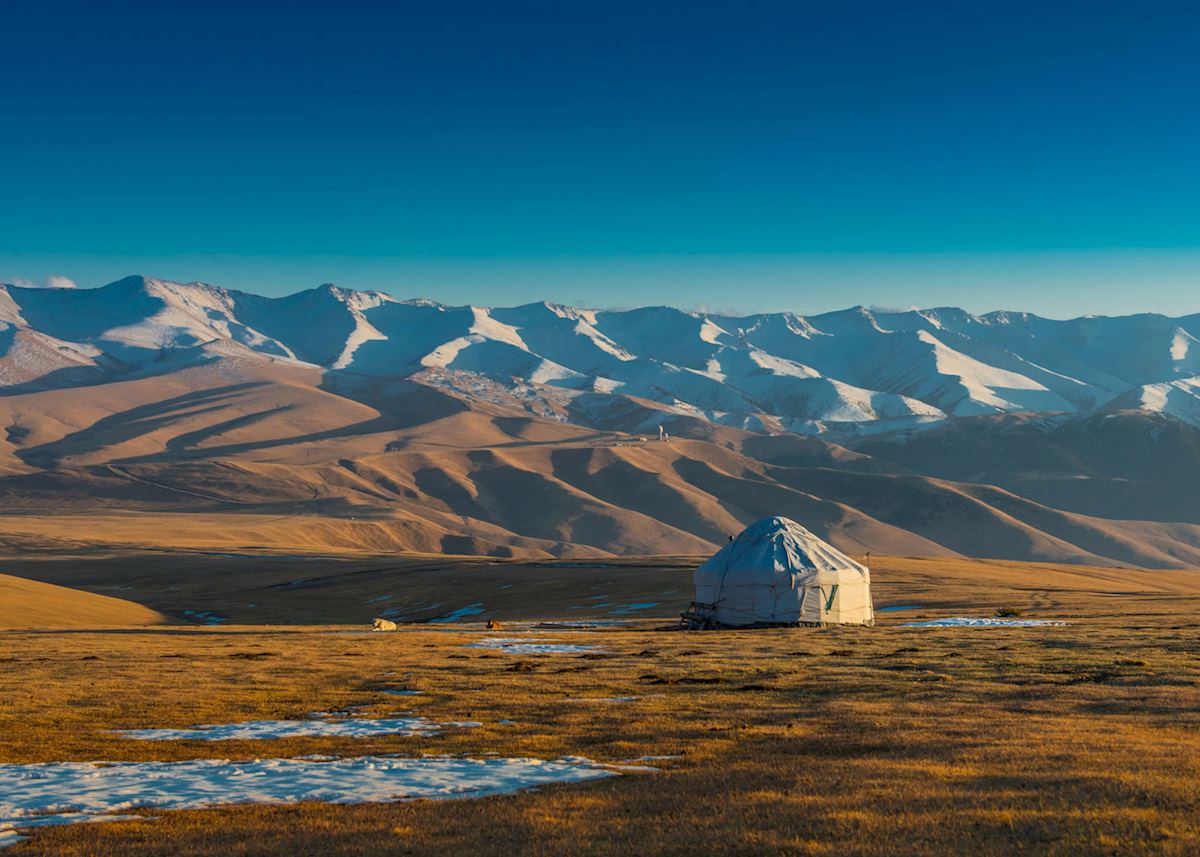 Traditional Mongolian ger
The Christina Noble Children's Foundation (CNCF) is dedicated to helping children in need with education, medical care, social opportunities and job placement.
Located in Mongolia's capital, Ulaan Baatar, the foundation conducts outreach work in and around the city, offering housing for poor and single-parent families as well as medical care, shelter and schooling for street children.
The charity's 'Sunshine Ger Village' boasts a number of residential gers (the traditional felt tent of the Mongolian people) and other facilities which serve as a stable home for 60 children and young adults ranging in age from 2 to 24 years old. Each residential ger is staffed by an adopted ger mother, often a single parent herself, who creates a loving home for all of the children within her care.
At school age the children are enrolled alongside their peers at the local district school: learning within the community and gaining vital qualifications for later adult life. Children below school age attend the Foundation's kindergarten adjacent to the ger village. The kindergarten also serves the wider community and provides invaluable pre-school education to children of local families.
As part of its outreach work in the capital, CNCF also administers the 'Give a Ger' fund, an emergency fund established to provide families in danger of becoming homeless with a secure and comfortable place to live.
This has proved an essential lifeline for many in a country which is renowned for its particularly harsh winters where temperatures drop as low as -40C, conditions which often drive whole families beneath the city's streets as they find refuge in central heating pipes and vents.
To find out more, speak to one of our specialists or visit www.cncf.org/.
Children on the Edge, Burma/Bangladesh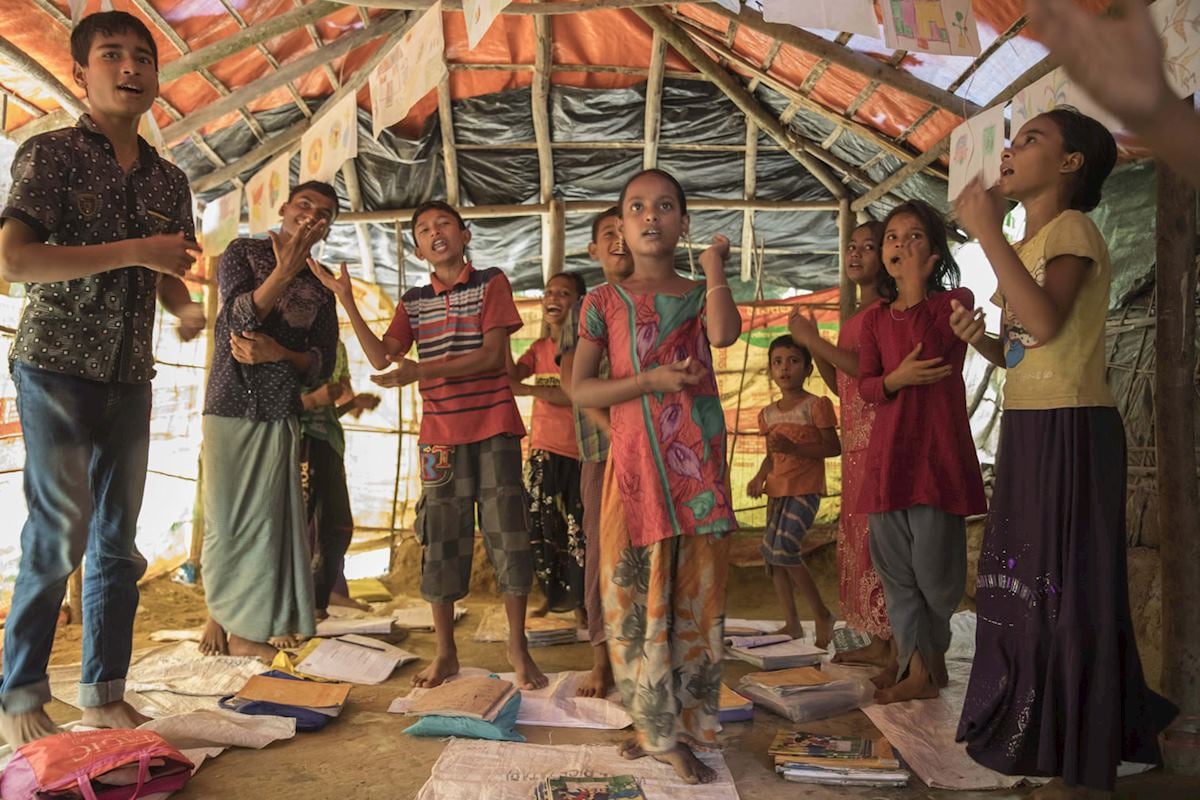 Kutupalong Learning Centre, Bangladesh (© Jack Hill)
Children on the Edge is a UK-based charity that supports children all around the world who are living on the edge of their societies. The charity's work has included providing long-term support to the refugee Rohingya community in Bangladesh, delivering an education to thousands of refugee children.
There were already an estimated 400,000 Rohingya seeking refuge in Bangladesh before the attacks by the Myanmar (Burma) military in August 2017 forced an additional 700,000 refugees into the border camps. Without support, children are ill-equipped to cope with the daily challenges of living in the camps, unable to process the trauma they have been through, and lack preparation for an uncertain future.
With the increase of refugees arriving into Bangladesh in 2017, Children on the Edge immediately began to work with people in the makeshift Kutupalong Camp to provide more classrooms for their children.
The programme employs and trains both Bangladeshi and Rohingya teachers who teach in schools offering basic education, healthcare, nutritional support and creative opportunities. They now reach 7,500 vulnerable Rohingya refugee children who would otherwise have no access to those services.
Children on the Edge has so far trained 150 teachers and constructed 150 classrooms in the camp to provide child-friendly education. Future work will focus on providing longer-term education and stability for children in the Kutupalong Camp.
Paya Ngoto School, Myanmar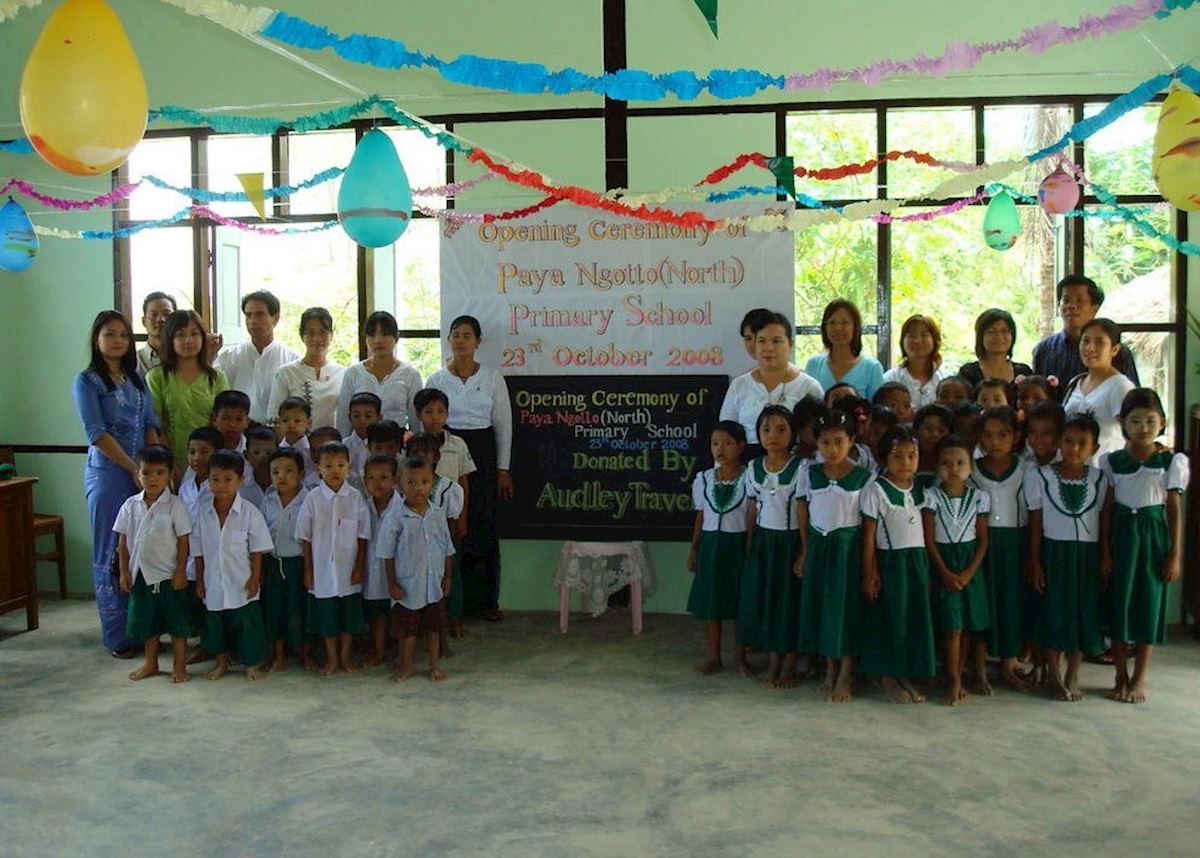 Paya Ngoto School, Myanmar
This school is particularly close to our hearts. Back in May 2008, a number of Audley staff, clients and suppliers decided to raise money to help rebuild Paya Ngoto School in the Irrawaddy Delta, Myanmar, after it was destroyed by Cyclone Nargis.
This money provided funds for physical improvements to the school, adding a much needed flood defence wall and a raised-level concrete playground. Both were employed to stave off the annual monsoon flood waters and increase the children's safety.
The school is thriving again and we do occasionally provide support such as the provision of a new water tank.
Grenada School for Special Education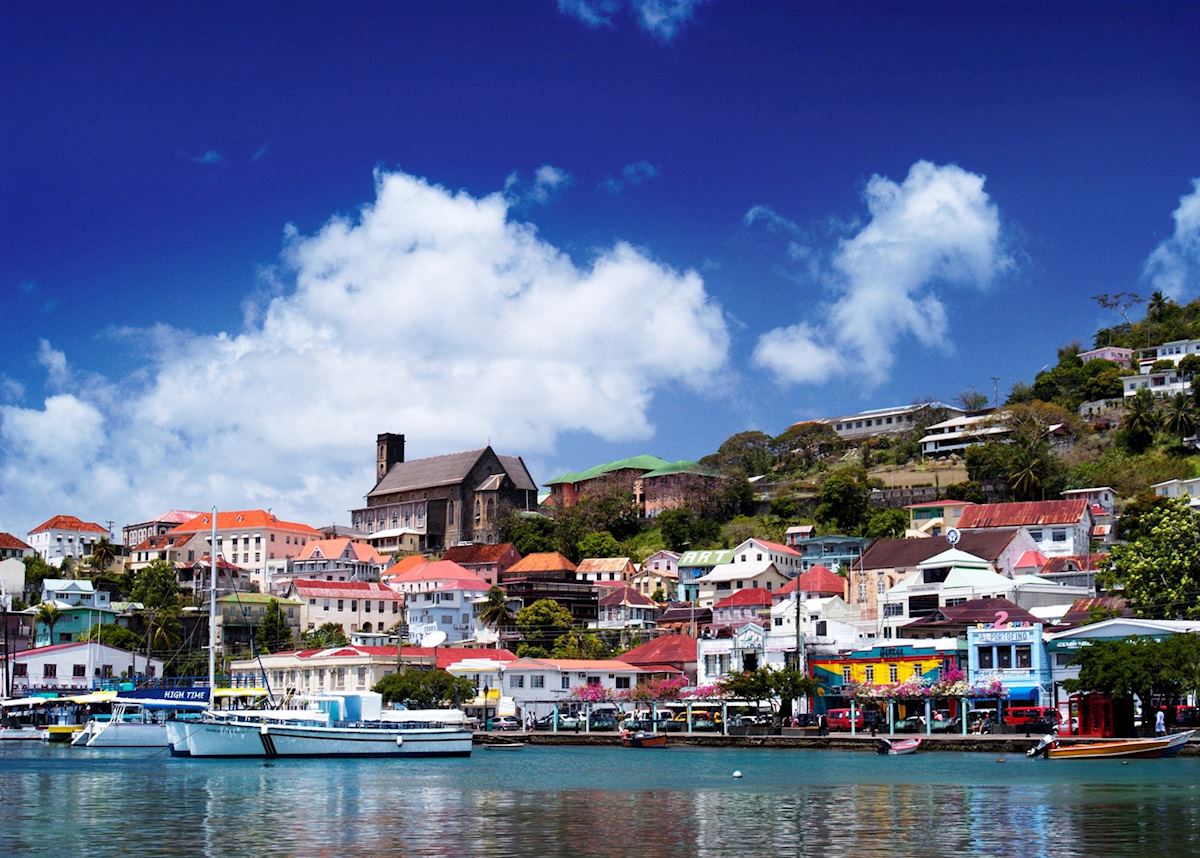 St George's, Grenada
Based in St George's, the capital of Grenada, the school caters for developmentally delayed students; one of only three schools on this Caribbean island to do so. The children at the school are cognitively delayed, autistic or have Down's Syndrome or other developmental issues.
The school has 76 children and a staff of 16 including teaching and ancillary staff and is run by its principal, Ms Anne Pierre who was awarded an MBE from the UK in 2012 for her services to education. The school teaches functional academic subjects as well as skills such as woodwork, gardening, home economics, art, craft and sewing and their aim is to prepare the students to be as independent as possible in life.
We're helping to support the school's efforts to improve the physical structure and conditions of the school, for example repairing blackboards, painting classrooms and improving the playground equipment. We're also helping the school to work towards its longer term aim of adding a wing to the school building.
The Bear ID Project, Canada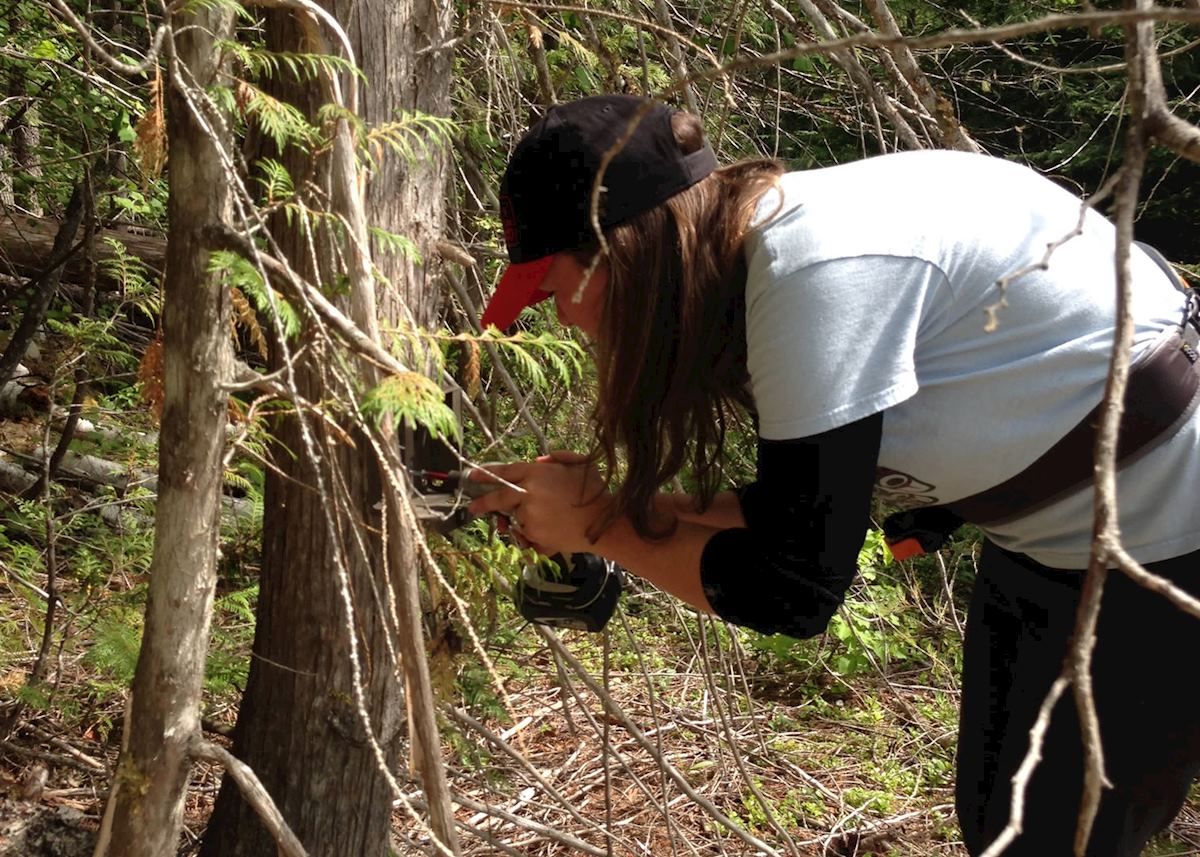 Setting up a motion activated camera (© Bear ID Project)
There are thought to be around 25,000 grizzly bears in Canada. Their whereabouts ranges from Manitoba in the middle of the country to British Columbia in the west and the Yukon in the north. However, the vastness of Canada and the inaccessibility of many bear habitats make regular data collection, based on current techniques such as DNA testing, a real challenge.
The Bear ID Project is a collaboration of conservation scientists, software developers and volunteers working together to develop open-source grizzly bear facial recognition technology. Based on human facial recognition software, the project aims to develop and integrate bear-recognition technology with conventional camera-trap imagery to enable scientists and researchers to better identify individual grizzly bears.
Part of the challenge is that the physical appearance of bears changes considerably throughout the year. The Bear ID Project aims to overcome this, opening the door for new ways to measure and monitor grizzly bear populations that promise to be considerably more cost-efficient and less labour intensive than current techniques.
If successful, this technology could apply to research undertaken on other wildlife species, leading to more accurate, efficient and wide-ranging conservation methods the world over.
You can read more about the project online here; http://bearresearch.org/. You can also contribute to the grizzly bear image database by uploading your own bear images here: http://bearresearch.org/call-to-action/.