Ben, Kenya & South Africa Specialist
Ben first visited Africa back in 2001 to live and work in Kenya's Great Rift Valley and South Africa's Western Cape and KwaZulu-Natal regions.
Vast game reserves, stunning coastlines, fascinating people and outstanding food and wine all contribute to Ben's love of Africa. His passion for wildlife has taken him to many of the finest game reserves across both eastern and southern parts of the continent. He also has significant experience of self-driving right across South Africa, covering everything from the northern wilds of Madikwe and the Greater Kruger to the Garden Route, the Drakensberg mountain region and the legendary battlefields of Zululand.
He says, 'Where else on earth could you view the Big Five at dawn, enjoy lunch overlooking whales on the coast, sit back for sundowners among the vines of a renowned winery and then tuck into a tasting menu in the shadow of one of the world's most famous mountains.'
Speak to Ben

Start planning your trip to Africa with Ben by calling 01993 838 524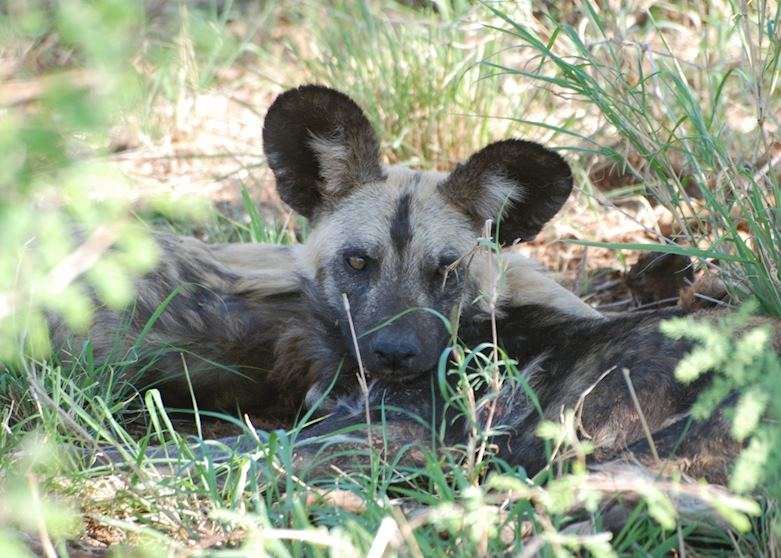 South Africa
A lesser-known safari option than some of its larger South African cousins, Madikwe is situated in the far north of the country and feels very off the beaten track.
The reserve is a real haven for wildlife - keep a look out for Makanyane (African wild dog) as well as plentiful rhino sightings and excellent opportunities for bird viewing.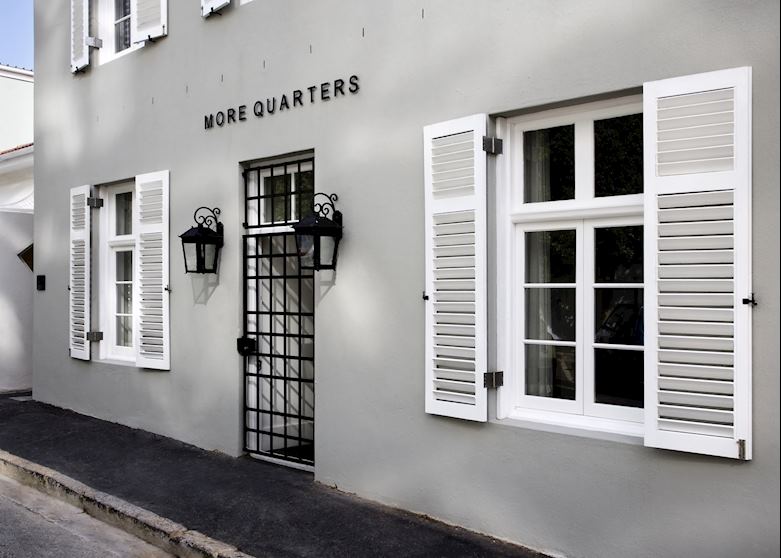 South Africa
More Quarters is a unique selection of luxury apartments nestled amongst a couple of quiet streets in the heart of Cape Town just off Kloof Street.
The way the apartments are set up allows you to have a real 'locals' feel when you're staying there, stepping directly out onto the cobbled streets to explore the city independently whilst also offering an outstanding breakfast, great customer service and concierge facilities.
Staying here feels like you own an apartment in downtown Cape Town. It's my absolute favourite place.
I'll never forget when…
Whilst on safari in the Sabi Sands Wildtuin (Greater Kruger National Park), I was lucky enough to witness an incredible sight.

A leopard in a tree is not uncommon in this area, but on closer inspection we discovered a very large male sitting in a bare tree that was far too small to provide adequate cover for it. Directly underneath the tree it emerged that there were three lionesses unhurriedly eating the leopard's recent impala kill, with the leopard looking positively embarrassed above. Eventually the lionesses had their fill and wandered off to relax under a neighbouring tree, leaving the leopard to carefully plan his escape route, and after several minutes of looking around he leapt with lightning speed down the tree and darted across the plains, pursued at pace by all three lionesses, before hot-footing up a new and improved tree in which to take proper shelter.

Predator interaction at its finest, this experience will stay with me for a long time.