Rebecca, East Africa Specialist
Rebecca first visited Africa on a family holiday when she was 12 and fell in love with this beautiful, fascinating continent. She absolutely loves the adventure of searching for wild animals out in the African bush, and one of her favourite travel experiences was watching a pride of lions with five young cubs frolicking together in the Serengeti.
She studied ancient history and classical archaeology at the University of Warwick and promptly took a year off after graduating to travel around Southeast Asia and South Africa, including spending two weeks volunteering at an elephant rescue centre just outside Chiang Mai. Rebecca has since travelled extensively around Tanzania and South Africa, most recently in October 2015.
When Rebecca isn't planning her next trip, she loves the cinema and singing in a chamber choir.
Speak to someone
who's been there
Start planning your tailor-made trip by calling one of our destination specialists on 1 800 817 450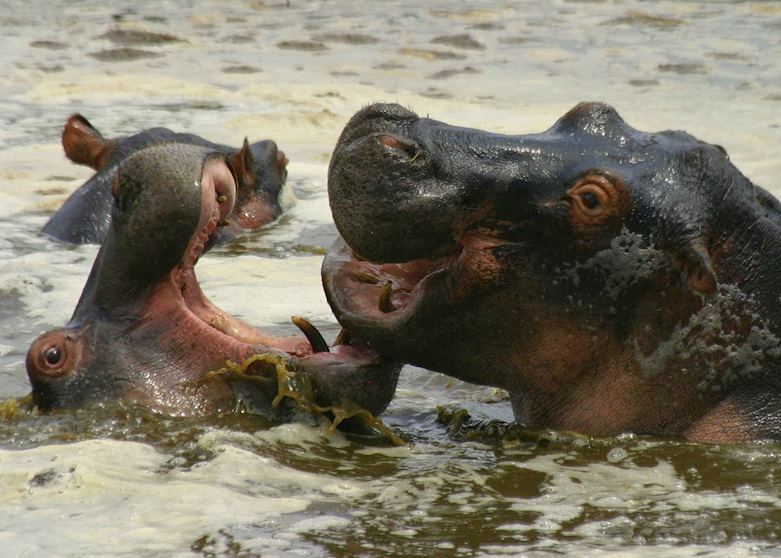 Tanzania
My favourite destination in Tanzania has to be Selous Game Reserve. It feels much more untouched compared to the northern parts of the country and the wildlife viewings are absolutely fantastic. Selous is the largest reserve in Africa, and on a game drive you're unlikely to see any other vehicles, partly due to the sheer size of the place, but also because there simply aren't that many camps in the area. This makes game drives an extra special experience as it really adds to the feeling of being out in the wild.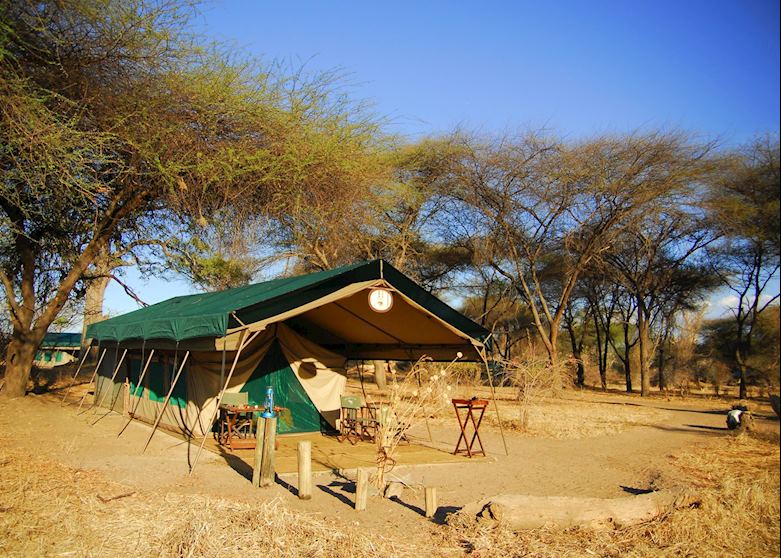 Tanzania
It's extremely hard to say what my favourite accommodation is in Tanzania as there are so many fantastic and characterful options. One of my favourites has to be Mdonya Old River Camp in Ruaha. Mdonya is one of the wildest camps I've ever stayed at in Africa, providing a truly fantastic and authentic experience. The tents and main area are lit entirely by candlelight, which greatly adds to the feeling of staying out in the wild.
The camp is basic, having no electricity, but the tents are very comfortable and the service is still of a very high standard. This is also the camp where I've seen the most wildlife. Two jackals ran by my tent, past the giraffe who was already wandering casually through camp, and whilst having my pre-dinner drink I saw some antelope, elephants and a troop of baboons!
The camp offers a very wild experience indeed, and it's a fantastic choice for those who really want to get up close to the fantastic wildlife that resides in the African bush.
I'll never forget when…
My most memorable experience from my trip to Tanzania was watching a pride of lions playing together and socialising in the Serengeti. There were a couple of male lions finishing off a buffalo carcass and they were suddenly joined by six younger lions, around two years old, who all came down to the stream together to drink. The sun was just about to go down and so the light on this fantastic scene was absolutely breathtaking.

Just when we thought it couldn't get any better, two lionesses wandered over with five very young cubs in tow. They were extremely playful, adorable and hilarious to watch. One of the little ones spent quite some time jumping on her mother's tail and biting it, much to the mother's annoyance, who finally cracked and growled, bearing her ferocious teeth.

I could've stayed watching them for hours; it was wonderful to see lions being so active. It was a magical experience that I'll remember fondly for a very long time.