Toby, Africa Safari Specialist
My love of travel extended to African soil for the first time in 2002, where I met and married my wife, who's from Stellenbosch.
I had previously ventured outside of Africa on my travels but, quite simply, nothing compares to the beauty of this continent. I love the huge African sky and the sheer sense of vitality I get from the wildlife, the people and the landscapes.
I consider myself very fortunate to have been able to explore Uganda and Rwanda. In my opinion, these countries are on another level and I have never before experienced such beautiful landscapes of volcanoes, lush deep green rainforest and deep and mystical crater lakes. The people and local cultures in these countries are also a privilege to experience. Of course, the highlight was visiting mountain gorillas in the wild.
Speak to Toby

Start planning your trip to Africa with Toby by calling 01993 838 518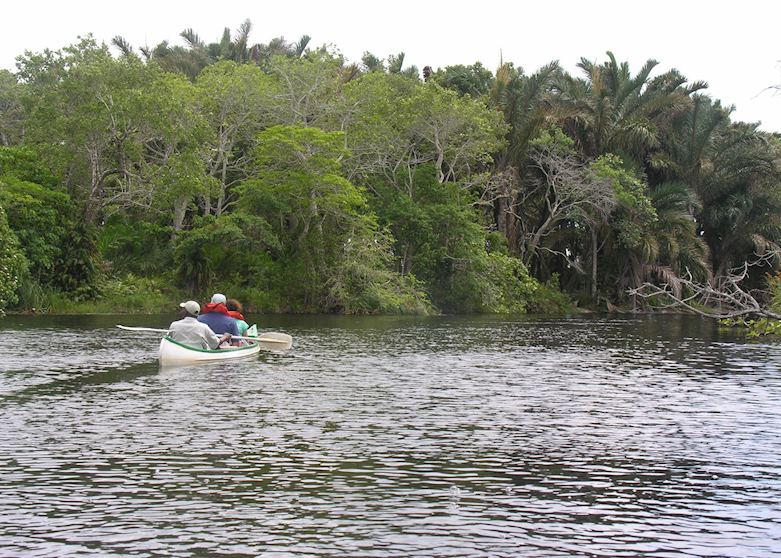 South Africa
This is the most pristine getaway I have discovered. Just south of Kosi Bay on the Mozambique border it is separated from civilisation by a steep sand dune and Lake Sibayi (South Africa's largest natural lake).
The coastline is preserved to protect the many loggerhead and leatherback turtles that lay their eggs on the beach here.
For me this is paradise.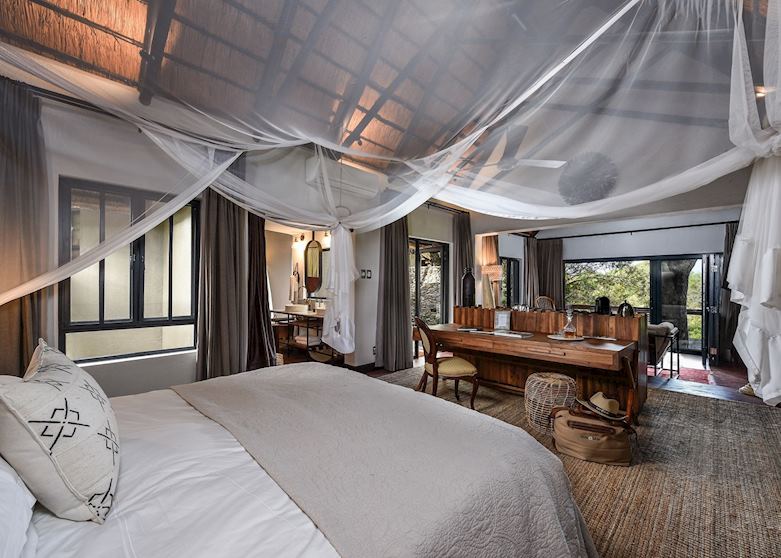 South Africa
Sabi Sabi Selati Camp is my favourite lodge in South Africa. This is not a cheap option for the Kruger but, for me, it is perfect. Set in the Sabi Sand Private Reserve, an area that borders the Kruger National Park and is famous for its cat population, Selati Camp harks back to the romance of a bygone era.
The camp is small and each room is a detached cottage and furnished with colonial memorabilia. Dining is a social affair. The camp's guests dine together around a large dining table, the food is of a high standard and the wine free-flowing. There is a comfortable lounge for any of those who want to continue socialising but, keeping one eye on the early start, most will return to their rooms. The camp is unfenced, everyone must be escorted back to their room. The rooms are large and airy with four poster beds that have mosquito nets to protect. I enjoyed a night cap sitting in my cottage garden listening to the sounds of lions roaring in the distance whilst gazing at the stars. An early night is advised as the morning game drive leaves early.
The area is fantastic for getting up close and personal with the big cats, leopard sightings are frequent. After the morning drive a hearty breakfast is served. Rather than spend the day relaxing (which is a temptation) I opted for a walk, with my ranger. A game walk is a great option and gives the opportunity for a different kind of experience to the drive. I loved this camp.
I'll never forget when…
Sitting in a safari vehicle with Fred the ranger (and a bottle of cold beer) I was in the heart of Sabi Sands watching three male lions feast on a fresh zebra kill whilst a clan of Hyenas gather around us.

We sat there for an hour watching the hyenas strategise over how they would steal the food, they made frequent unsuccessful bids.