Tom, South Africa Specialist
A month-long trip to Brazil during secondary school kick-started my passion for travel and was very much the beginning of an ongoing adventure which prompted me to study geography at Swansea University. Learning about cities and cultures around the world, my love for travel ignited.
Since my Brazil trip, I have been lucky enough to travel to many destinations but my first visit to Africa was a volunteering expedition to southern Zambia. I stayed in a small town on the shores of Lake Kariba called Siavonga and worked with local women's nutrition groups, primary schools and small communities. I learnt about the culture, visited Victoria Falls, and even learned a few new dance moves.
The generosity of the people, the cinematic scenery and abundant wildlife meant Africa soon had a special place in my heart.
Speak to Tom
Start planning your trip to South Africa with Tom
Q&A with Tom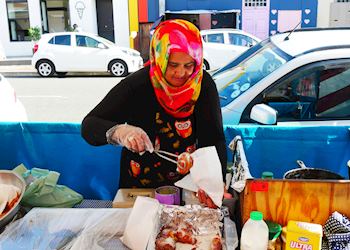 What's the best local dish you've tasted?
The koeksister is a traditional, lightly-spiced South African doughnut which I first encountered in the Bo Kaap area of Cape Town. Wardia, a market stall owner who has been serving up street food for 19 years, introduced me to her freshly made koeksisters. There are two types: a sticky, sweet braided one laced with lemon, cinnamon and ginger and drenched in syrup, or the round Cape Malay koeksister spiced with cardamom, ginger, cinnamon and aniseed and then sprinkled with coconut. The latter is the older type created in Bo Kaap and is the tastier of the two. Don't miss it.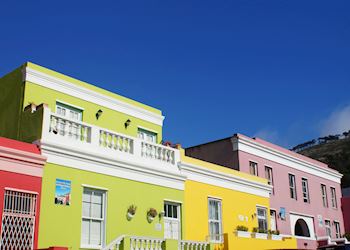 What's the one thing you always pack?
Being a geographer, I always pack a map. I love to work out a city and explore the streets. Ask your specialist or a local guide to mark up your destination's highlights, secret gems and best places to eat or drink and you can plan your day around them.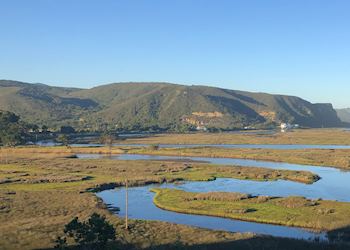 Which book, film or artwork captures South Africa the most?
An easy way to get excited about a trip to Africa is to watch David Attenborough's series Africa produced by the BBC Natural History Unit. Each hour-long episode covers a different region from the Kalahari and Sahara to the Savannah and the Cape, recording wildlife and weather systems, and the diverse landscapes of the continent. The film work is incredible and offers enthralling insights into animal behaviour; I've spent many hours watching in awe. If you're short on time, The Greatest Show on Earth episode gives a summary of the best moments of the whole series.