David, New Zealand Specialist
A genuine passion for travel was engrained in me from a young age as I was lucky enough to be taken all around the globe with my family. Later, when I was based in New York City, I managed to explore 32 states and counting. I've also spent lengthy spells in Australia, and have visited Fiji, the Seychelles, the Maldives and Southeast Asia, where I enjoyed becoming a PADI Divemaster, experiences which only furthered and enhanced the pleasure I take from exploring the world.
Where it all clicked for me though was New Zealand. Here I discovered the country through the eyes of a local, places like the beaches of the Bay of Islands and tranquil Lake Wanaka. It was then I knew this was something I wanted to continue to do for a long time.
It is an exciting prospect that I can now share my experiences with others and help them plan unforgettable trips too.
Speak to David
Start planning your trip to New Zealand with David by calling 01993 838 955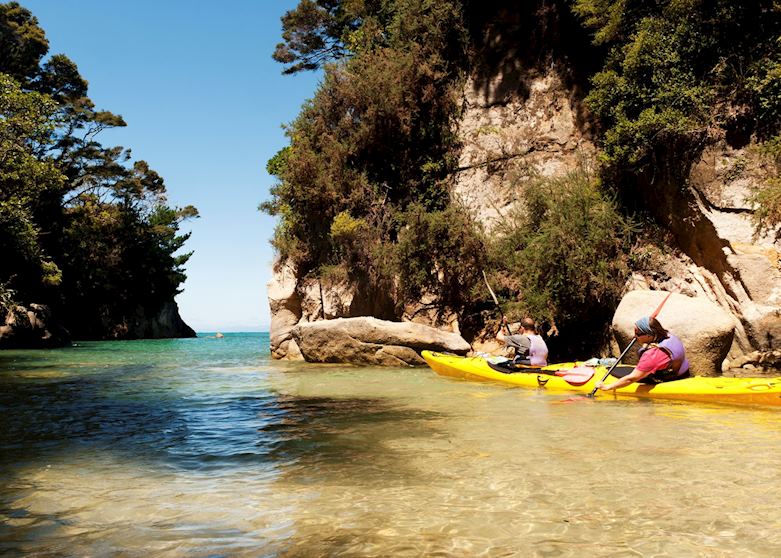 New Zealand
Rich in history and serving up some of the best scenery in New Zealand, Abel Tasman National Park shouldn't be missed. Explore everything the park has to offer by foot, boat or kayak and enjoy the blend of turquoise waters, lush green forests and hidden beaches and coves. Whether you like hiking or just sitting back and relaxing, Abel Tasman showcases New Zealand's adventurous charm. You can tackle the Coast Track or paddle gently along the coastline, but be sure to watch out for those seals, penguins and dolphins that cruise the waters enjoying the scenery just as much as the park visitors.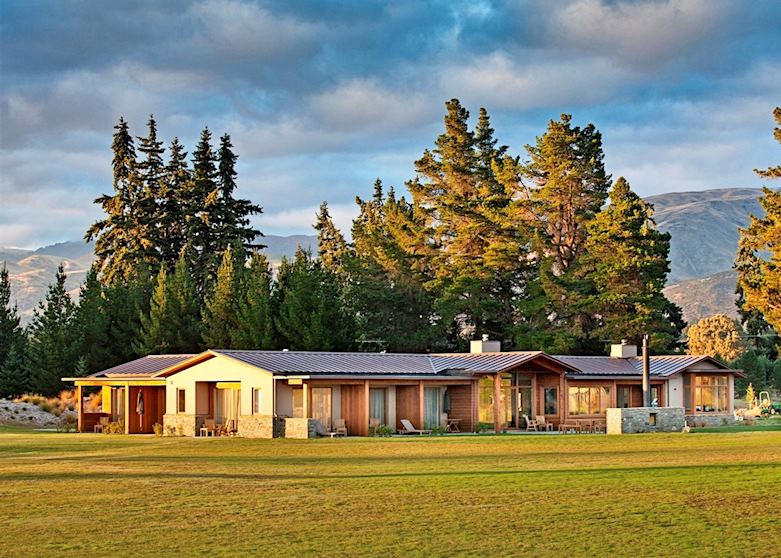 New Zealand
Wanaka Haven, a chic modern property just five minutes' drive from Wanaka's lakefront, encapsulates everything that the town has to offer. Nestled among farmland and set against a backdrop of the surrounding mountains, you can sit and soak up the views, pick berries in the garden or borrow mountain bikes to discover the area. With just five rooms you get an intimate setting and great hospitality with canapés to enjoy at the end of the day as you relax, unwind and watch the sun set. You'll be perfectly positioned for exploring, just make sure you get to nearby Mount Iron for great views of Wanaka.
I'll never forget when…
A 5.00am start to endure a steep, three-hour incline in near complete darkness might read for a testing morning, but I will never forget reaching the summit of Roy's Peak at 1,578m (5,177ft) and watching the sun appear over Lake Wanaka and turn the surrounding snow-capped mountains a fiery pink. The feeling of accomplishment and satisfaction was heightened by such an unforgettable reward and reminds me why New Zealand was the catalyst for where I am and what I do today. I can only hope others get to experience something just as memorable.