I have always loved animals and my passion for travel began with the desire to seek out wildlife around the world, in particular elephants in South Africa. From here my love of birds grew and I was drawn to New Zealand in particular for its incredible array of bird life.
I first visited New Zealand after exploring Nepal, Southeast Asia and Australia during a year out from my studies. It was my last destination on my trip but it made the biggest impact on me with its rugged landscapes, diverse wildlife and laidback lifestyle. Along with numerous wildlife encounters some of my best memories from New Zealand include a thrilling skydive over the Fox Glacier, getting out on foot on the rugged trails of the glorious Abel Tasman National Park, and exploring the rugged landscapes around Wanaka, one of the country's premier outdoor adventure hubs.
Speak to Emma

Start planning your trip to New Zealand with Emma by calling
01993 838 784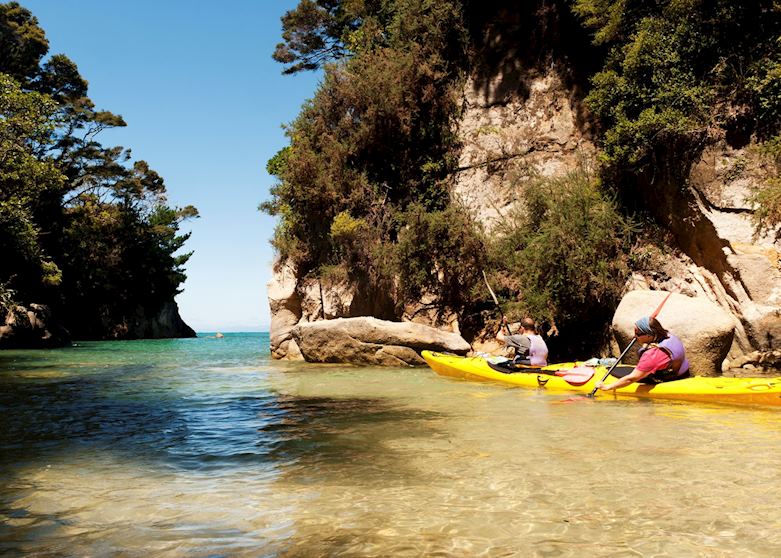 New Zealand
Located at the north of the South Island, Abel Tasman National Park is a walkers' paradise with unforgettable coastal scenery. Getting out on foot or by kayak here is one of New Zealand's quintessential experiences. Hikes range from short scenic strolls to multi-day treks along the Abel Tasman Coast Track, one of the country's most popular long distance trails. You'll also find remote beaches for relaxing and wildlife spotting opportunities both inland and off shore. It's easy to access the park on a self-drive itinerary and one of the most rewarding of New Zealand's many impressive national parks to visit.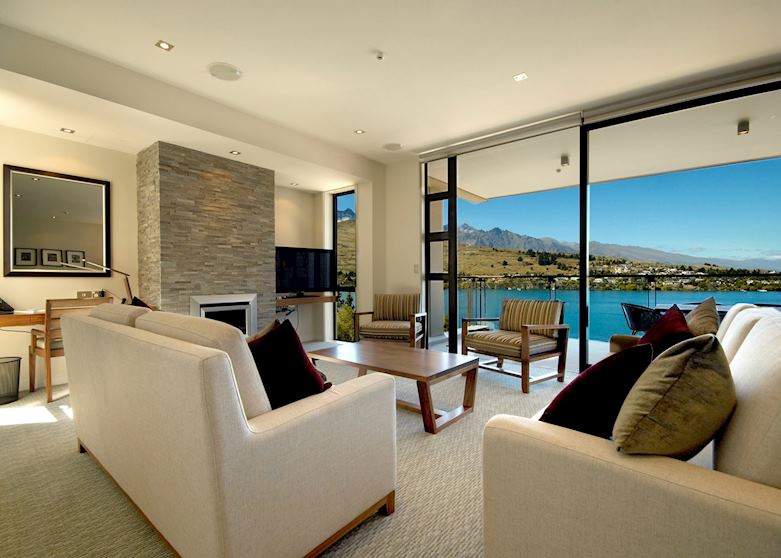 New Zealand
If you're planning to visit Queensland the Rees Hotel and Luxury Apartments offer the best of both worlds, close proximity to the city's attractions but an incredibly peaceful location with glorious alpine views. My stay was a highlight of my trip with the friendly staff, five-star service and relaxed New Zealand style just adding the finishing touch to the dramatic lakefront location and the unforgettable views from every window. The hotel offers a complimentary shuttle service into Queenstown but I'd recommend walking into town along the lake, the snow-capped peaks, glittering water and quiet woodland are simply magical.
I'll never forget when…
I have many special memories from my trips to New Zealand but the one that stands out most was watching humpback whales in the Tasman Sea. I was on a cruise through Milford Sound where the sheer beauty of the fjords was astounding but as we sailed further out to sea our nature guide spotted a pod of humpback whales swimming to the side of the boat. We followed them for about 15 minutes with everyone on board, including the crew, watching in silence as these massive but incredibly graceful creatures briefly shared their lives with ours. It was a humbling experience and one that I will never forget.