Growing up, I was fortunate enough to travel with my family but it was a trip to Kenya that really sparked my passion for travel. Experiencing a different culture for the first time and seeing exotic wildlife right before me inspired a wonder for the world around me that has never left me. Ever since, I've had a curiosity about new places and a love of exploring.
During university, I studied abroad in Australia and while there I was able to travel the east coast. Afterwards, I flew to New Zealand for the first time and instantly fell in love with its beauty. New Zealand is a place that has a little bit of everything. The lakes, mountains, glaciers, geothermal activity and hidden beaches offer so many opportunities for adventure and relaxation. At Audley, I get to share my passion for New Zealand and help others experience this incredible country.
Speak to Jess

Start planning your trip to New Zealand with Jess by calling
01993 838 461

New Zealand
The largest lake in the Mackenzie area of New Zealand's South Island, Lake Pukaki offers some of the most impressive views in the whole country. The turquoise-blue lake sits in a long, glacier-carved valley and is surrounded by rugged peaks and on a clear day, the water acts like a mirror reflecting the snow-capped mountains perfectly. Mount Cook, New Zealand's highest peak, stands proudly at the lake's head and the alpine scenery is quite simply, breathtaking. The lake makes a great stop-off point if you're driving between Christchurch and Wanaka whether to take few pictures, have a picnic or enjoy a walk.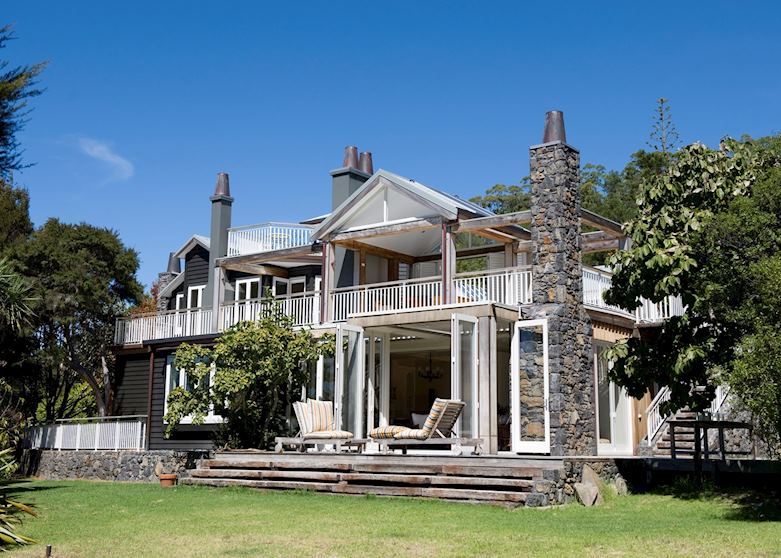 New Zealand
Just a short walk from the long stretch of sand at Cooks Beach, 970 Lonely Bay is a small, boutique lodge set in large gardens. Private trails lead to Lonely Bay, a small white beach of crushed shells and giant boulders, and Shakespeare Cliff Reserve, which offers sweeping views of Coromandel. The lodge itself has just four suites decorated in a bright, contemporary style but one of the things I liked most was that all the rooms have private balconies where you can enjoy a complimentary glass of wine in the warm evening sun.
I'll never forget when…
Taking a scenic helicopter flight over the Franz Josef Glacier and getting to see it from a completely new perspective was more than anything I could have imagined. The helicopter ride was exhilarating but without a doubt, the highlight of this trip was landing on the glacier and experiencing the enormity of this natural phenomenon. Walking on the glacier itself and seeing the towering walls of ice, magical blue ice caves, ice tunnels and crevasses was incredible. I came away with a whole new appreciation for glaciers as well as a far better understanding of how they are formed.