I started my love affair with New Zealand by accident. A chance encounter with a prospective employer during a university placement meeting spiralled into a whirlwind move across the world to a country I knew little about, other than that they loved beating England at rugby, and occasionally even cricket. One year of adjustment working in a Wellington hotel and I was in love with the Land of the Long White Cloud. Dramatic landscapes, craft beers and the laidback but adventurous Kiwi nature resonated with my own personality and after completing my degree in geography and tourism management in the UK I quickly planned a return trip. I would spend the next five years living in New Zealand and Australia, seizing any opportunity away from assisting my hotel guests to tour new regions and revisit those I had grown to love.
Speak to Joe

Start planning your trip to New Zealand with Joe by calling
01993 838 498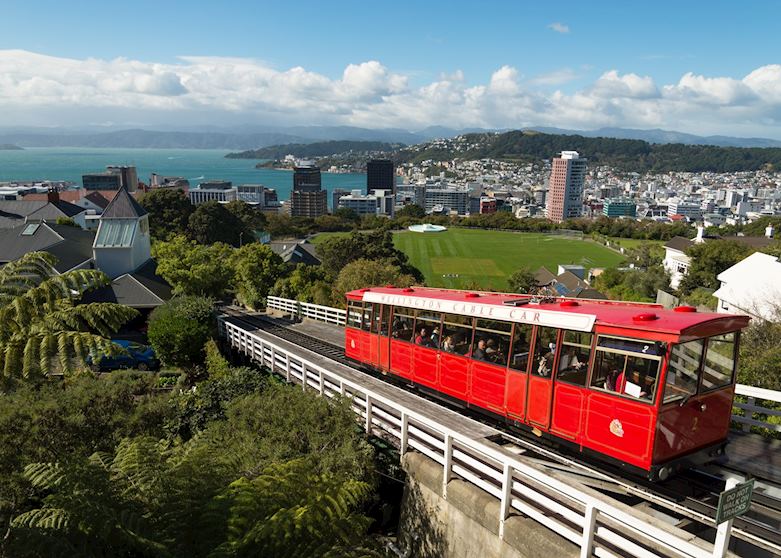 New Zealand
New Zealand's capital and cultural hub, Wellington, is often overlooked by visitors but this bustling little harbour city has much to offer. Parliament House, the Botanical Gardens, Lambton Quay and the Te Papa museum are all here along with more cafes, bars and restaurants per capita than New York. My ideal Wellington day would start with brunch at the Maranui Cafe before catching the ferry to Matiu Somes Island, a predator-free nature reserve, to spot the kakapo (New Zealand parakeet). Afterwards I would watch the Wellington Firebirds from the grass banks of the Basin Reserve Cricket Ground before dinner and cocktails at the Matterhorn, another Wellington institution.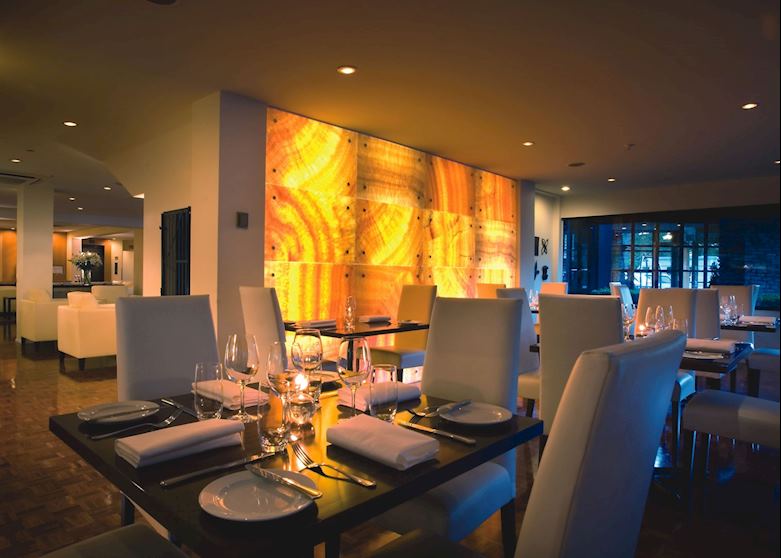 New Zealand
The George hotel in Christchurch embodies so much about New Zealand and the Kiwi spirit that I love. The city's first five star property was the only central hotel to remain open after the 2011 earthquake and is a symbol of the city's resilience. It has now blossomed into Christchurch's premier boutique hotel and expertly blends the feel of a small, intimate hotel feel with the modern facilities and conveniences of a larger property. Situated on the edge of scenic Hagley Park, it makes a great base for exploring New Zealand's Garden City.
I'll never forget when…
Completing the Routeburn Track, my first Great Walk in New Zealand, was an enlightening experience. The route takes you across the Southern Alps and the sense of peace and tranquillity when I arrived at Lake Mackenzie for our overnight stay is hard to describe. With no roads nearby or electricity to power distracting devices, it was an opportunity to tune in with nature as I dipped my weary toes in the freezing glacial lake. We woke early and set off to cross the Harris Saddle, the highest point on the hike, and were treated to the sight of a flock of mohua (yellowhead) swooping above our heads.