Tom, Australasia Specialist
I have loved Australia for as long as I can remember. My mum comes from Melbourne and we took regular trips to visit family there when I was young. This led to me developing a huge passion for travel and while I've explored every continent, Australia is the place I always feel drawn back to. I took time out to travel the world before starting at the University of Nottingham and went backpacking again shortly after I graduated with a degree in geography.
My Australian passport has helped me travel around the whole of mainland Australia on various trips and I particularly enjoyed Purnululu National Park, Kangaroo Island and the Blue Mountains. I love observing the wide array of landscapes and incredible wildlife that Australia has to offer, and revel in the Aussie's matey culture. I also enjoy sport, scuba diving and playing my guitar.
Speak to Tom

Start planning your trip to Australia with Tom by calling 01993 838 812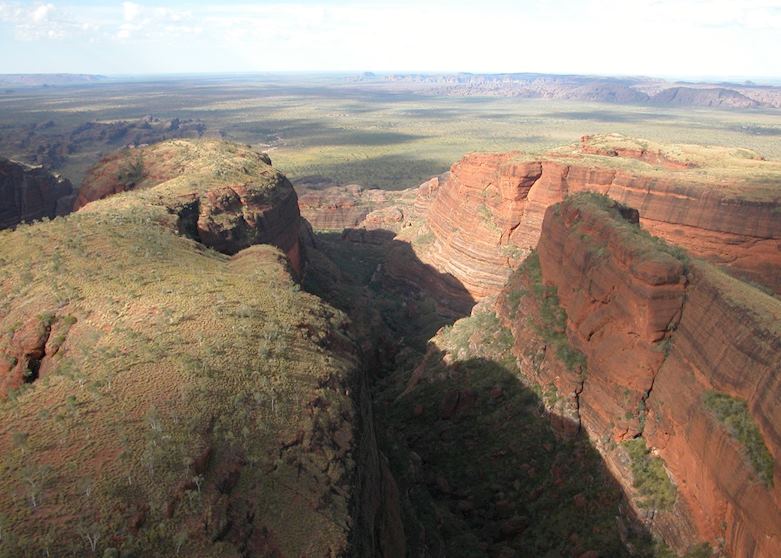 Australia
The Bungle Bungle Range sums up the remoteness and raw beauty of outback Australia. It's a striking sandstone formation in the Purnululu National Park that looks like giant beehives plonked in the middle of the desert. Although hard to get to, once there, you are rewarded with countless walking trails through its many monumental gorges and canyons. Alternatively, a scenic flight over the range is an unforgettable way to soak it all in. Uluru is Australia's most renowned geological feature but the Bungle Bungle Range is equally impressive, sees far fewer visitors and offers some of the finest walking in the country.
Australia
This ecologically-minded property in Northern Queensland is located where the Daintree Rainforest meets the Great Barrier Reef. If offers a secluded beach, two naturally-shaped swimming pools and a restaurant set among the treetops with panoramic views over the Coral Sea. It's also a great spot to observe Australian birdlife and mischievous goannas (monitor lizards). The bungalows are set in the eucalypt forest, each offering private balconies, some with ocean views. It's a tranquil place to sit back and relax after a day spent on the reef or exploring the ancient rainforest.
I'll never forget when…
Getting in the crystalline water at Ningaloo Reef and swimming with the biggest fish in the sea was a magical experience that will stay with me forever. The reef stretches 300km (186 miles) along the coast of Western Australia and is one of the most biologically diverse marine environments on Earth. I was lucky enough to share the water with three different whale sharks and watching them slowly dive and disappear into the deep blue was a humbling experience. To round off an unbelievable day I snorkeled with two hawksbill turtles later in the afternoon.