Tale of the Tiger
India Specialist, Harsha Ogale discovers that although wild tiger numbers are dropping, the population in national parks is increasing.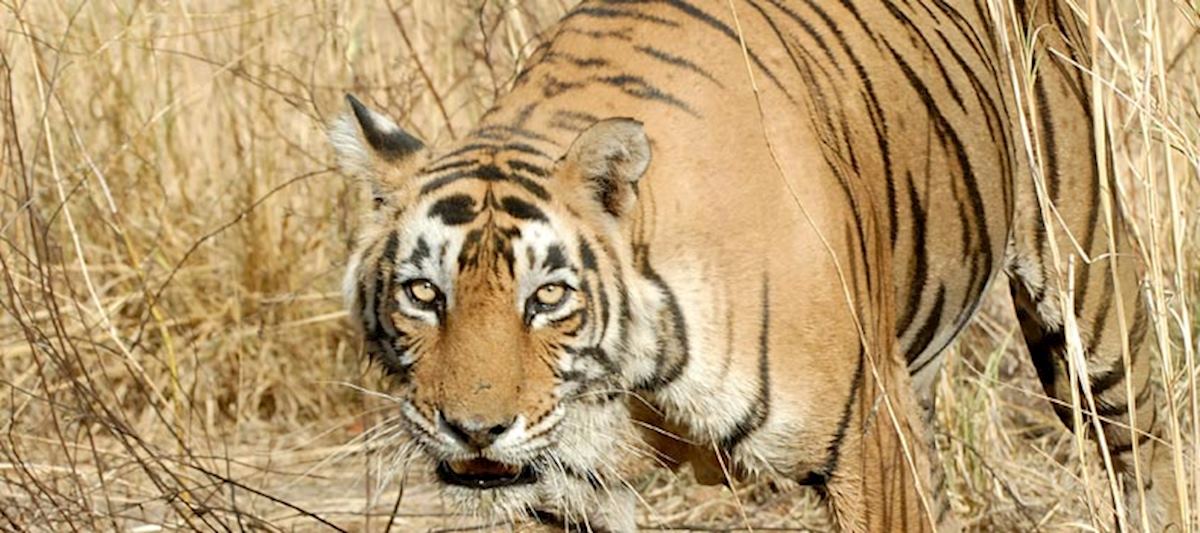 Tiger in Ranthambhore National Park
Harsha's fascination with tigers led to him recently undertaking three weeks research in Pench Tiger Reserve in India, focussing on the habitat and movement of the tigers here.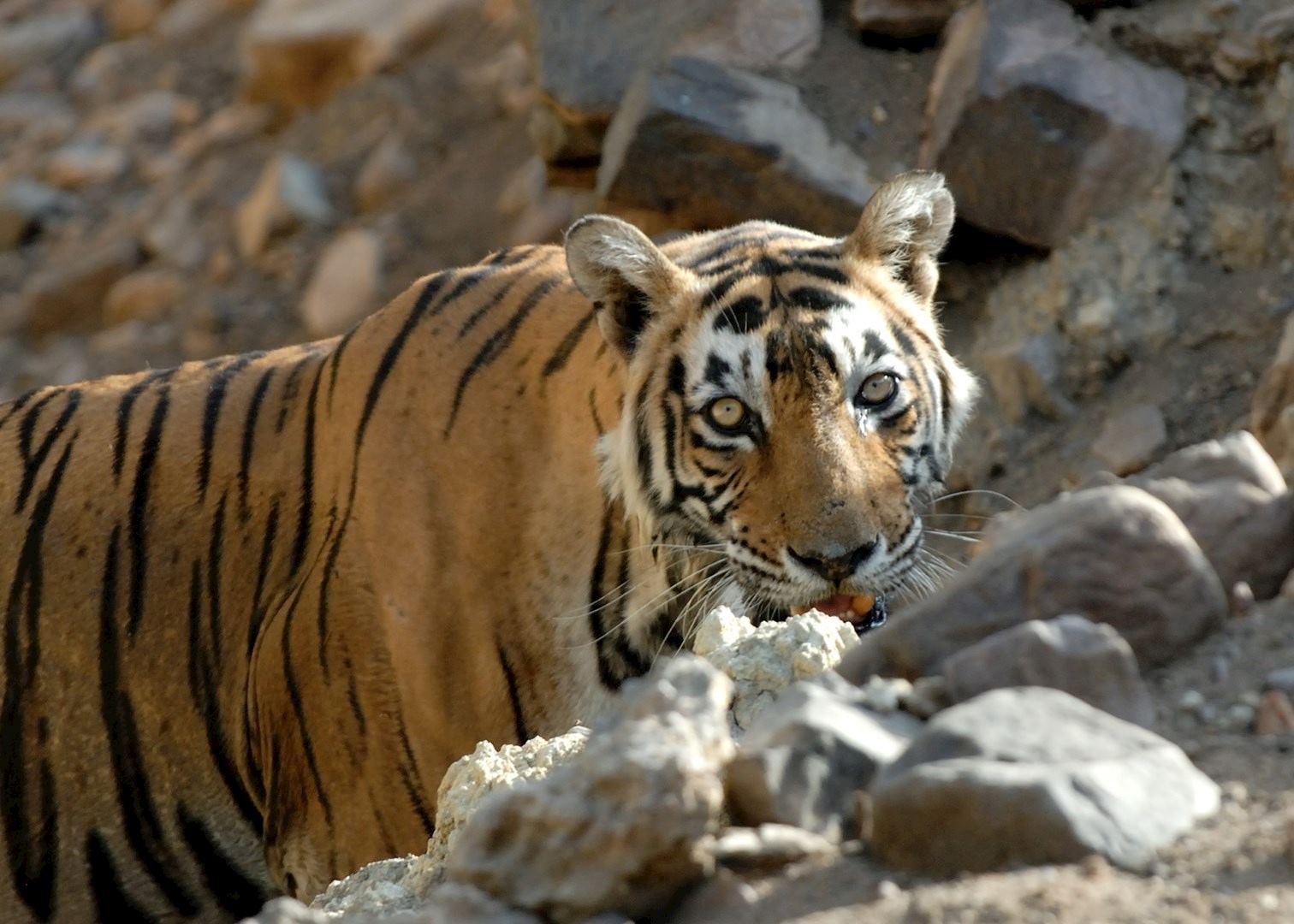 He discovered the issues that have contributed to the drastic decline in the national tiger population, such as habitat loss and poaching. Through meeting the park rangers Harsha learnt of the generally positive effect that tourism is having on the tigers and also the lives of the local villagers and their interaction with these animals.
The four main parks of Ranthambhore, Pench, Bandhavgarh and Kanha are well worth visiting to see tigers in their natural habitat and in doing so you can help to ensure the continued wellbeing of these magnificent animals.
Harsha's personal view
Though I am Indian and lived there for most of my life, it wasn't until I came to work for Audley that I first saw tigers, and immediately fell in love. I visited the major parks - Pench, Kanha, Bandhavgarh and Ranthambhore – and from my first sighting I knew I had to do more. I've recently returned from an eye-opening three weeks in Pench volunteering with a tiger research team.
The project
My project focussed mainly on tiger habitat and the movement of carnivores in Pench's core area. With experts and local villagers I learnt about the issues threatening the future of the jungle and its tigers, about pug marks, camera traps, the huge variety of vegetation and kill surveys.
A typical day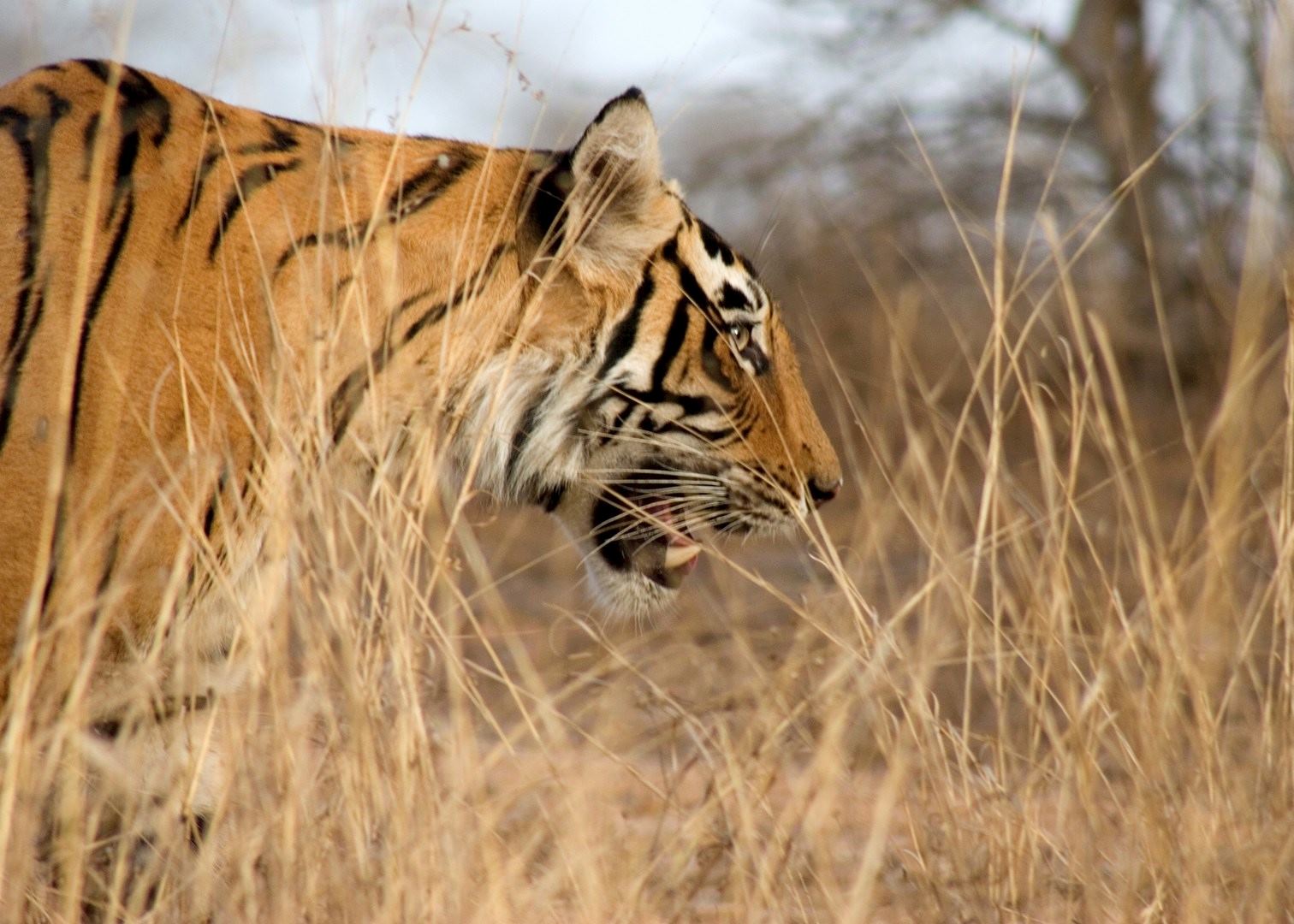 Our typical day began at 5am with a cup of chai before we made our way into the park. After taking a compass reading we followed a 'line transact' – cutting our way through dense jungle, down gullies and across streams recording flora and fauna at regular intervals. We never knew what we would find – sleeping fawns, a python looking like a fallen tree, or even a tiger at close range! Some afternoons we conducted kill surveys to find out more about the tigers' diets and the general health of the park and its inhabitants.
The tiger population
The Royal Bengal tiger is one of the world's most endangered animals. India's tiger population has fallen by more than half in six years, leaving it on the brink of extinction. Figures released in February 2008 state there were 1,411 tigers, down from an estimated 3,642 in 2002. A century ago there were more than 40,000. This is due to the combined effects of habitat loss and poaching.
Tourism and tigers
Tourism is also having an effect on all the parks in India, and generally in a very positive way. The movement of park vehicles acts as a deterrent to poachers and visitors have created employment opportunities in lodges and hotels meaning that villagers and their families now want to protect tigers to retain their livelihoods. The rangers I met were very sincere and professional, educated people with a real love for the environment.
Current issues
There are still problems of course. One is that the parks are becoming a victim of their success and are extremely popular. Regulations restrict gameviewing vehicles to specific trails: in the next year or two all of India's national parks are expected to place restrictions on the numbers of jeeps that can enter. This will reduce stress on the animals and maintain the integrity of the visitor's experience.
Choosing a park to visit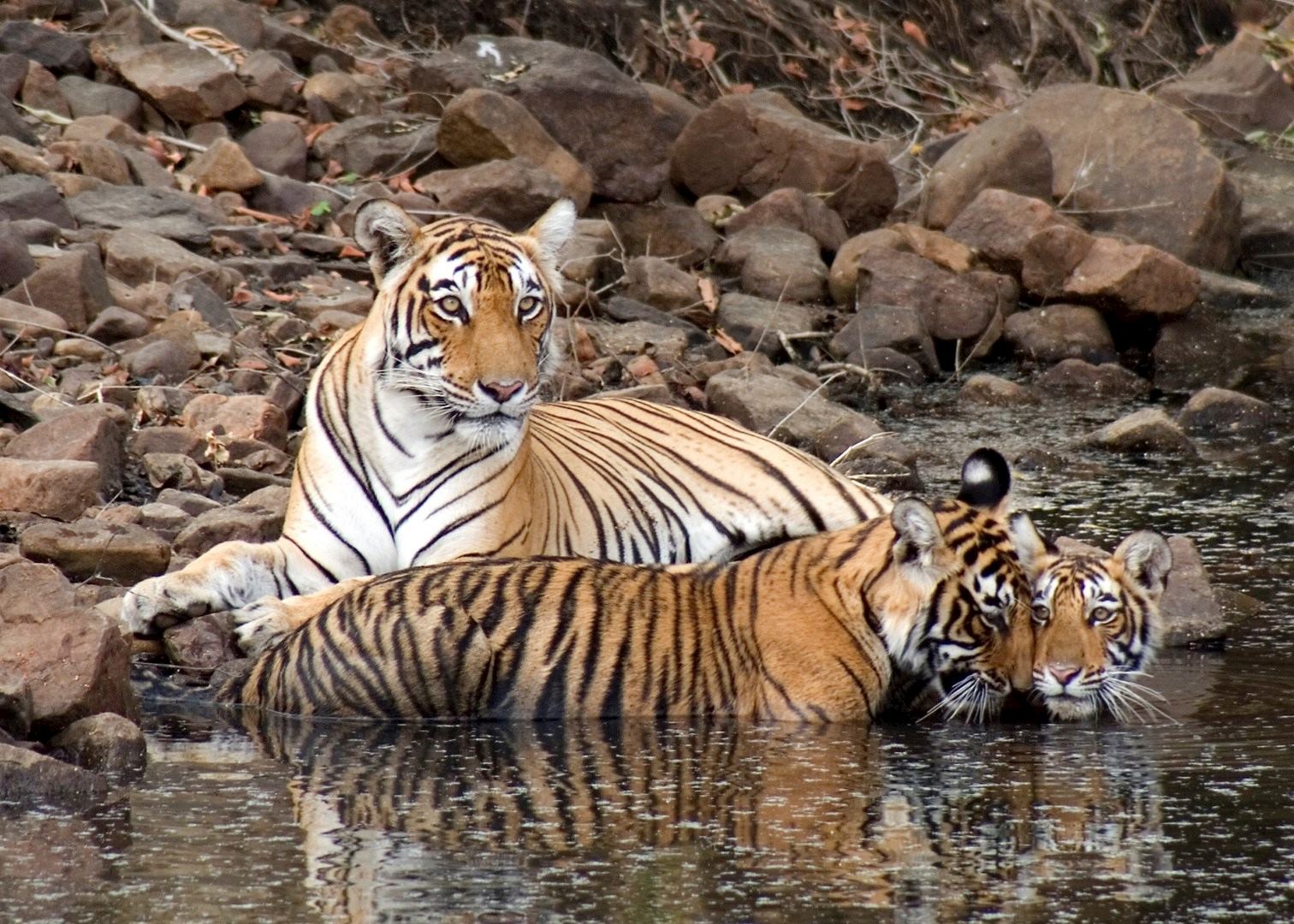 Of India's four main national parks, Ranthambhore is the most popular, largely because it's within easy reach of the 'Golden Triangle'. If you're determined to tick tigers off your sighting list then Bandhavgarh is perhaps the best. It's quite a small park and the guides are very good; they seem to know where the tigers are and nine out of ten visitors get a sighting. Kanha is beautiful with vast spreading meadows that you don't find elsewhere and when you do see tigers here the sightings are always spectacular.
Because of the time I spent at Pench it is obviously my favourite but I would recommend visiting a combination of parks to appreciate the diversity of habitats and variety of experiences that they offer. Your visit can even help to protect the tiger – tourism in the national parks really represents the tiger's greatest hope.
Audley and TOFT
TOFT (Travel Operators for Tigers) is a collective campaign encompassing all those involved in wildlife tourism in India and South Asia.
In cooperation with Global Tiger Patrol it aims to support a sustainable approach to tourism in wildlife reserves, together with aiding specific conservation projects, which benefit local communities and wildlife.
Audley has been a member since 2007.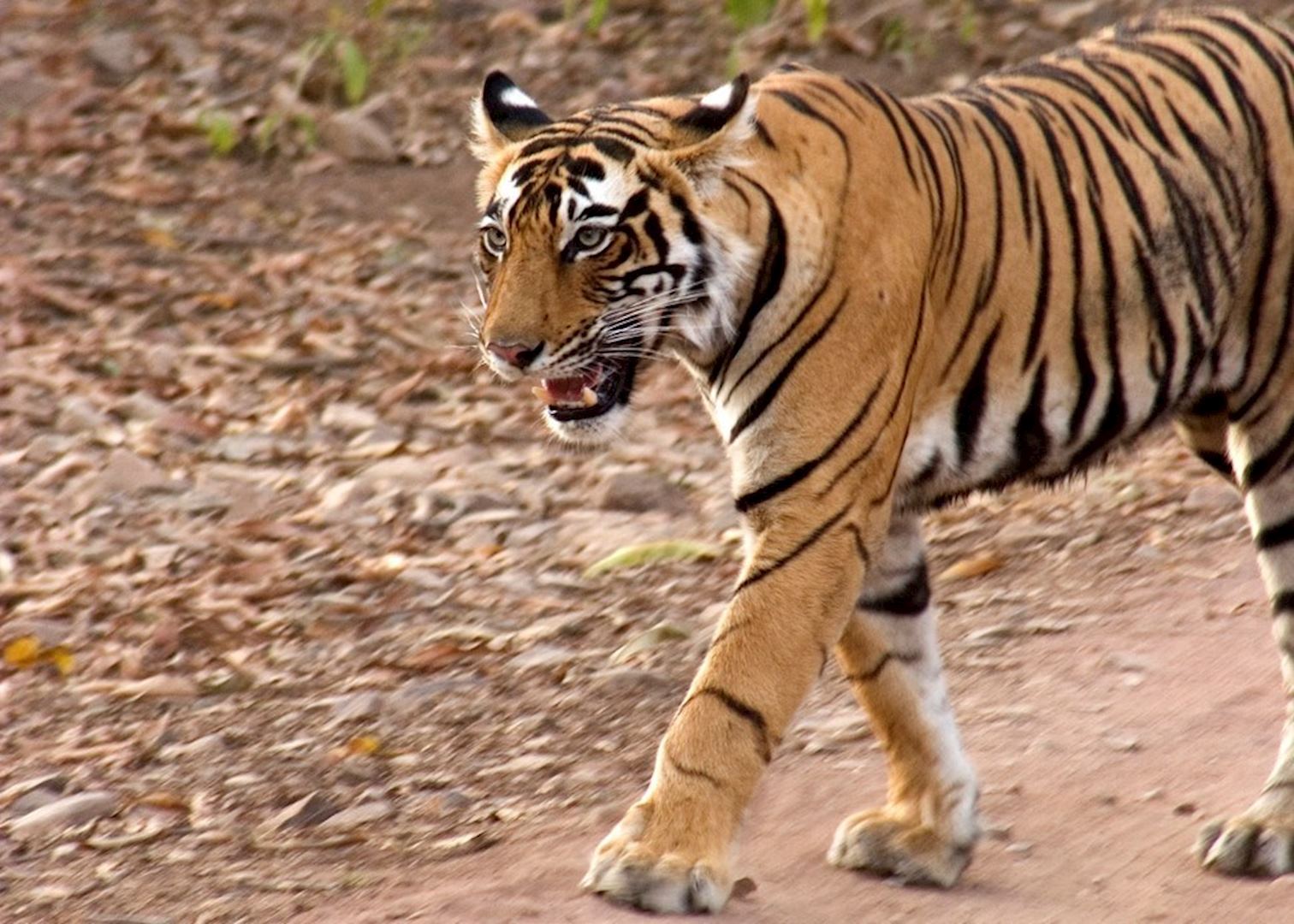 India
From mighty Himalayan peaks to paradise islands, from teeming cities to sleepy hill stations, the Indian subcontinent has diversity like no other place on Earth.
Plan your trip to India